What is a Media Text hotspot?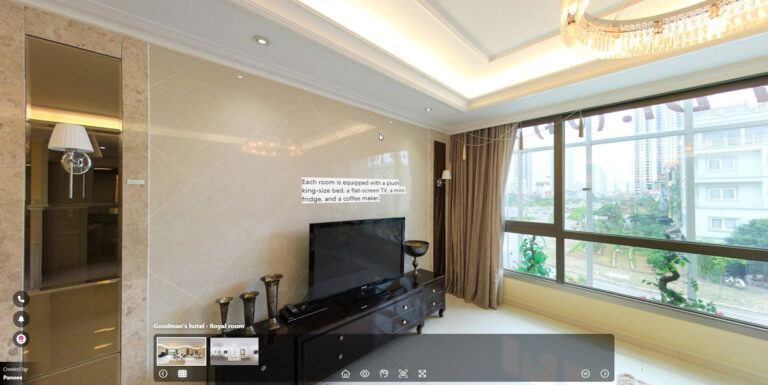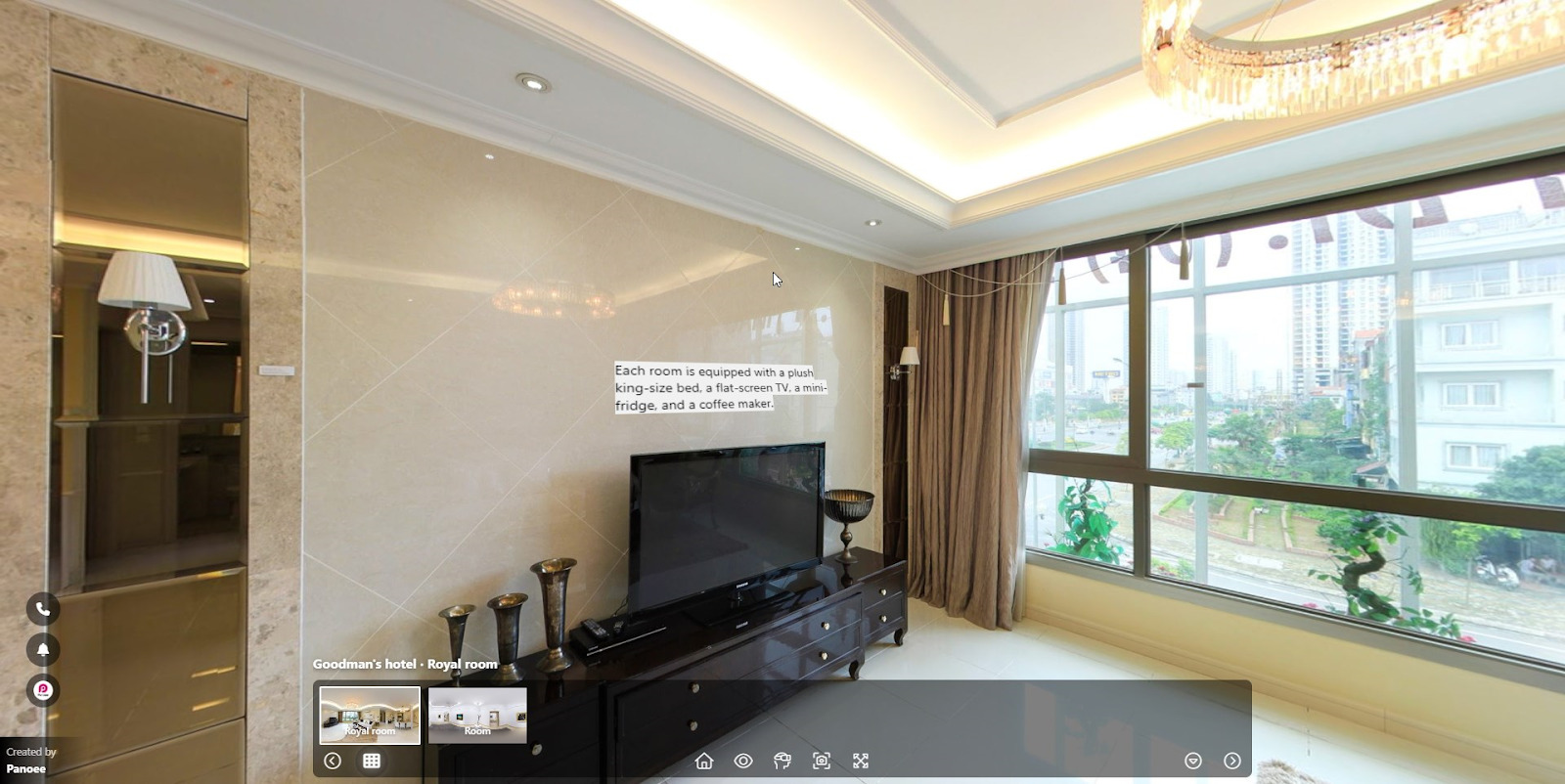 The Panoee's Media Text Hotspot is a hotspot that displays text directly on a virtual tour scene, as opposed to Article Hotspots, which hide their text behind an icon and only reveal it upon click-through. 
By making text more visible and intuitive for viewers, it will make your text more accessible and intuitive for visitors.
How to make a Media Text hotspot?
 Step 1: Choose the type of hotspot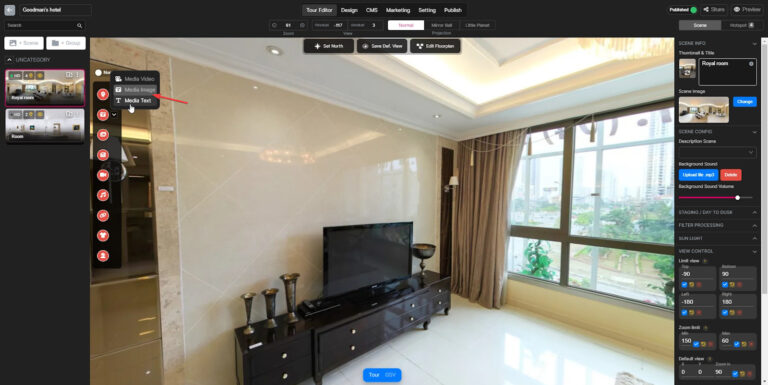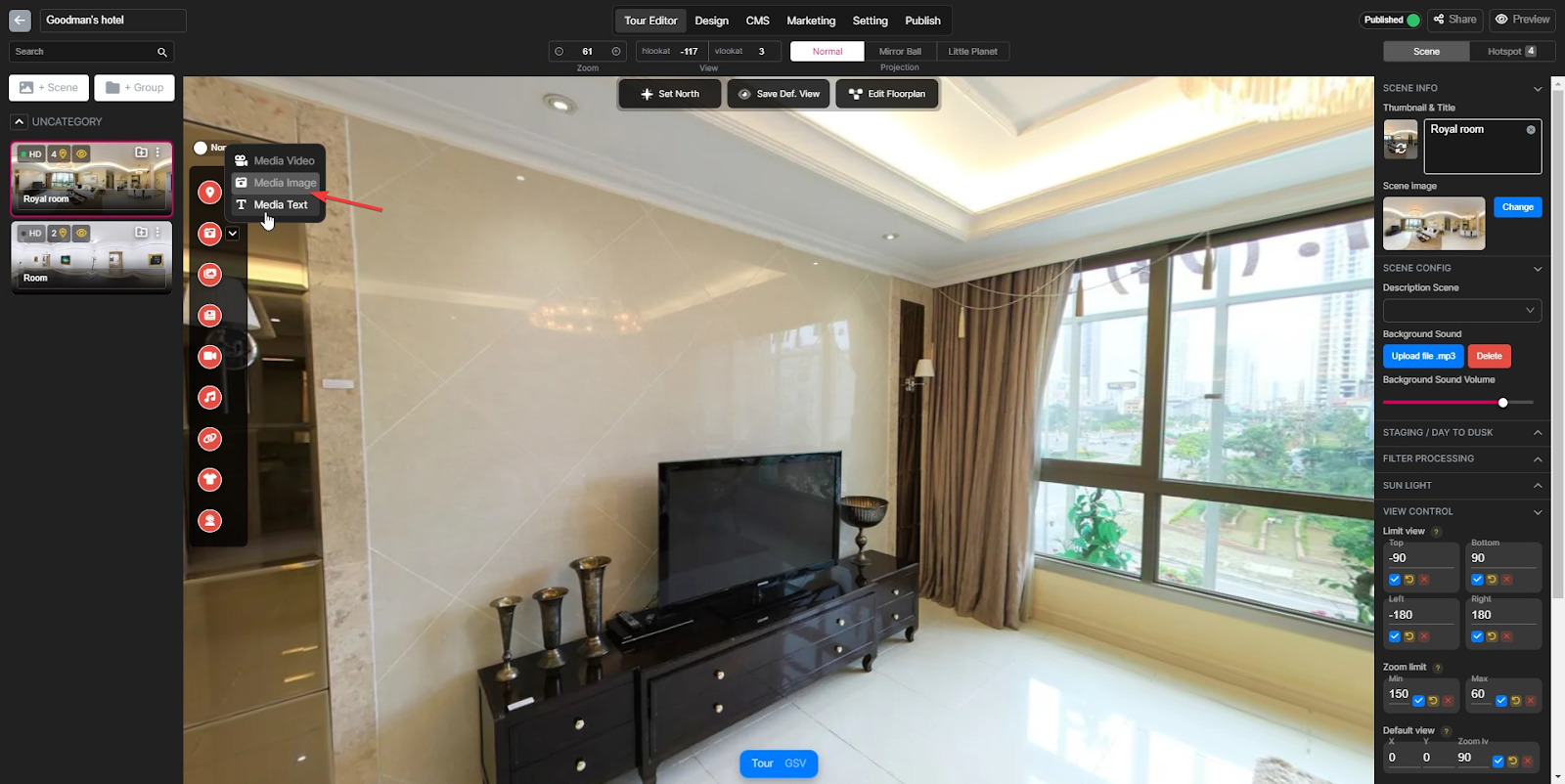 Step 2: Create a new hotspot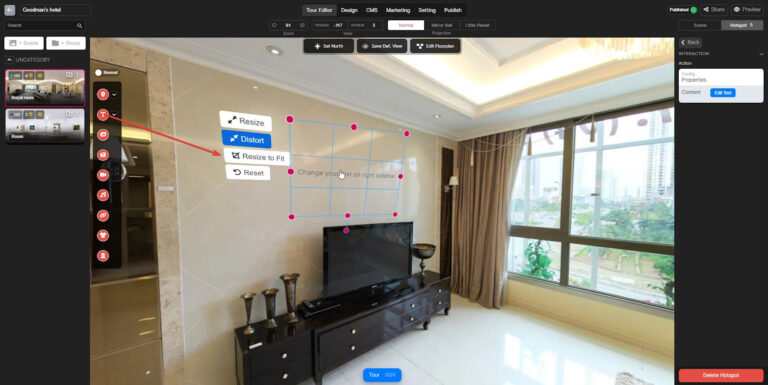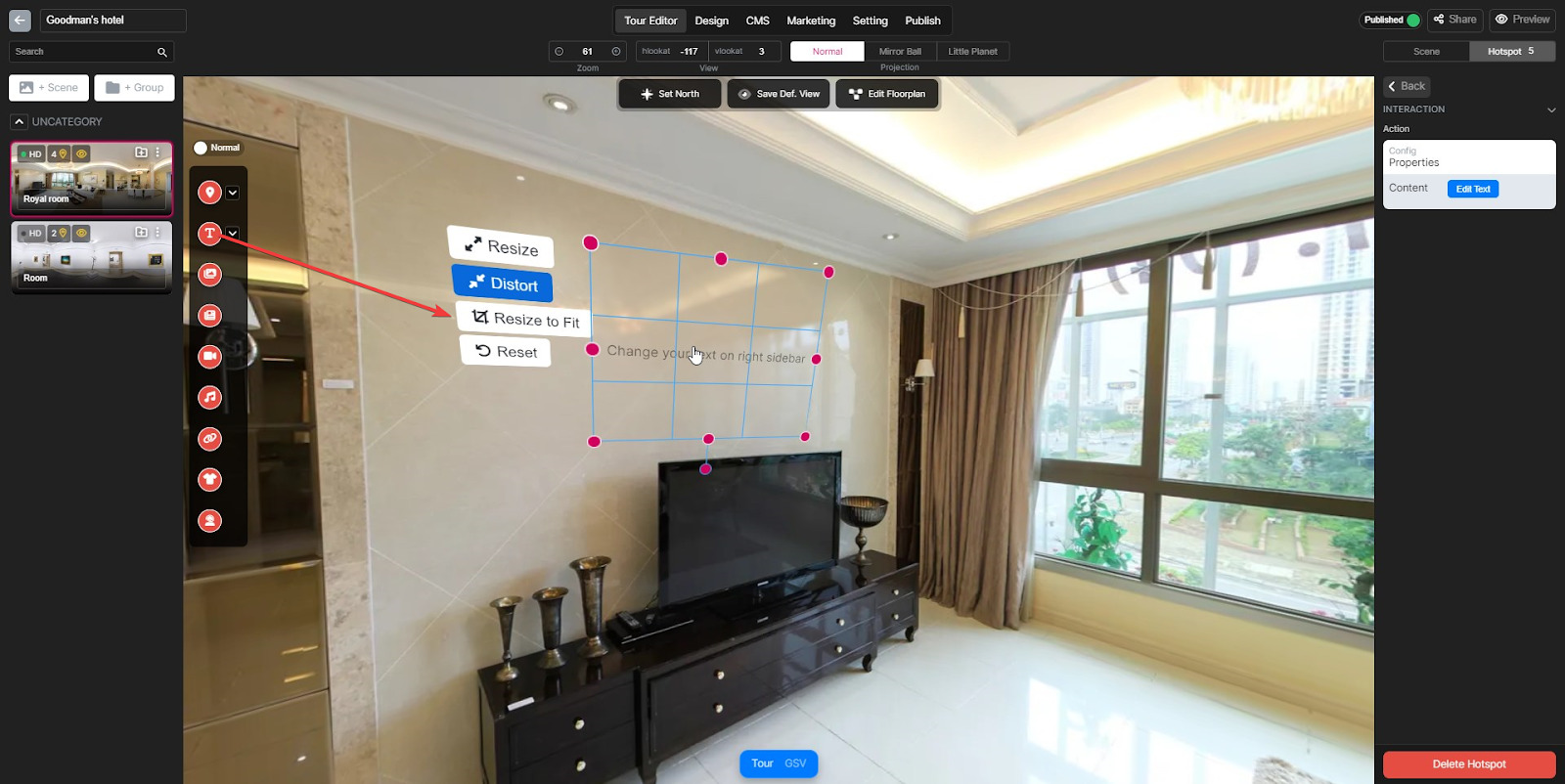 Step 3: Fill the text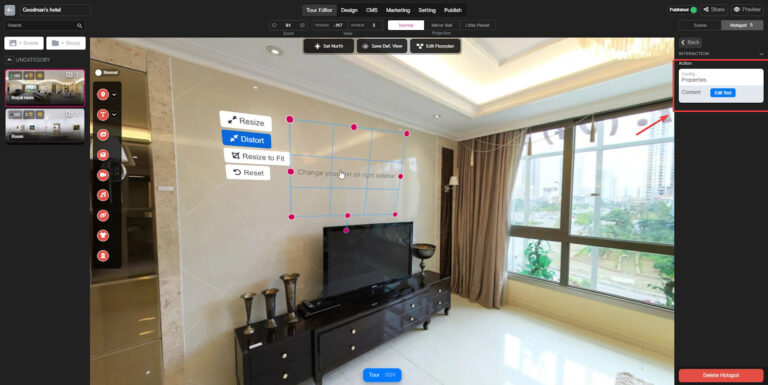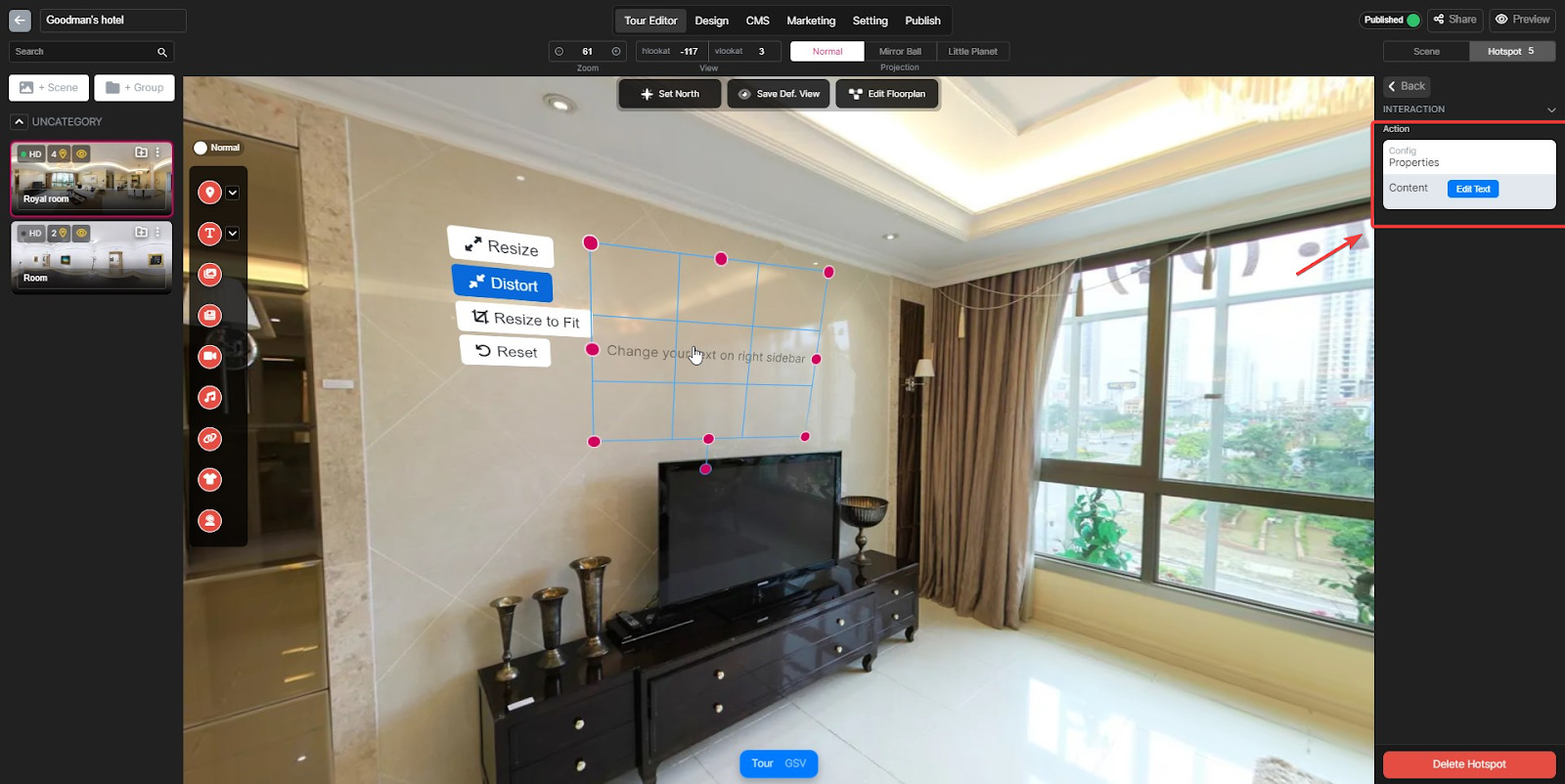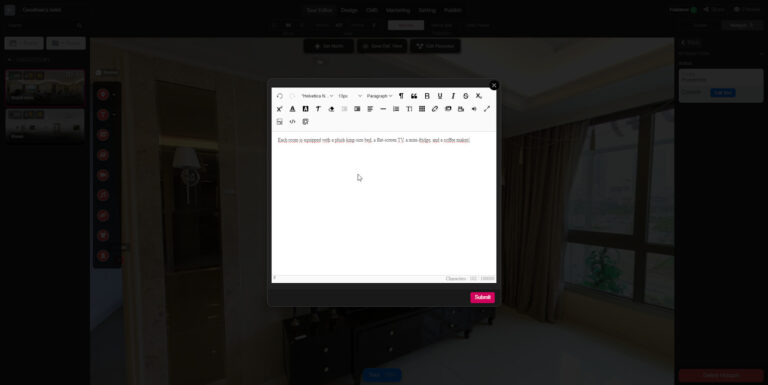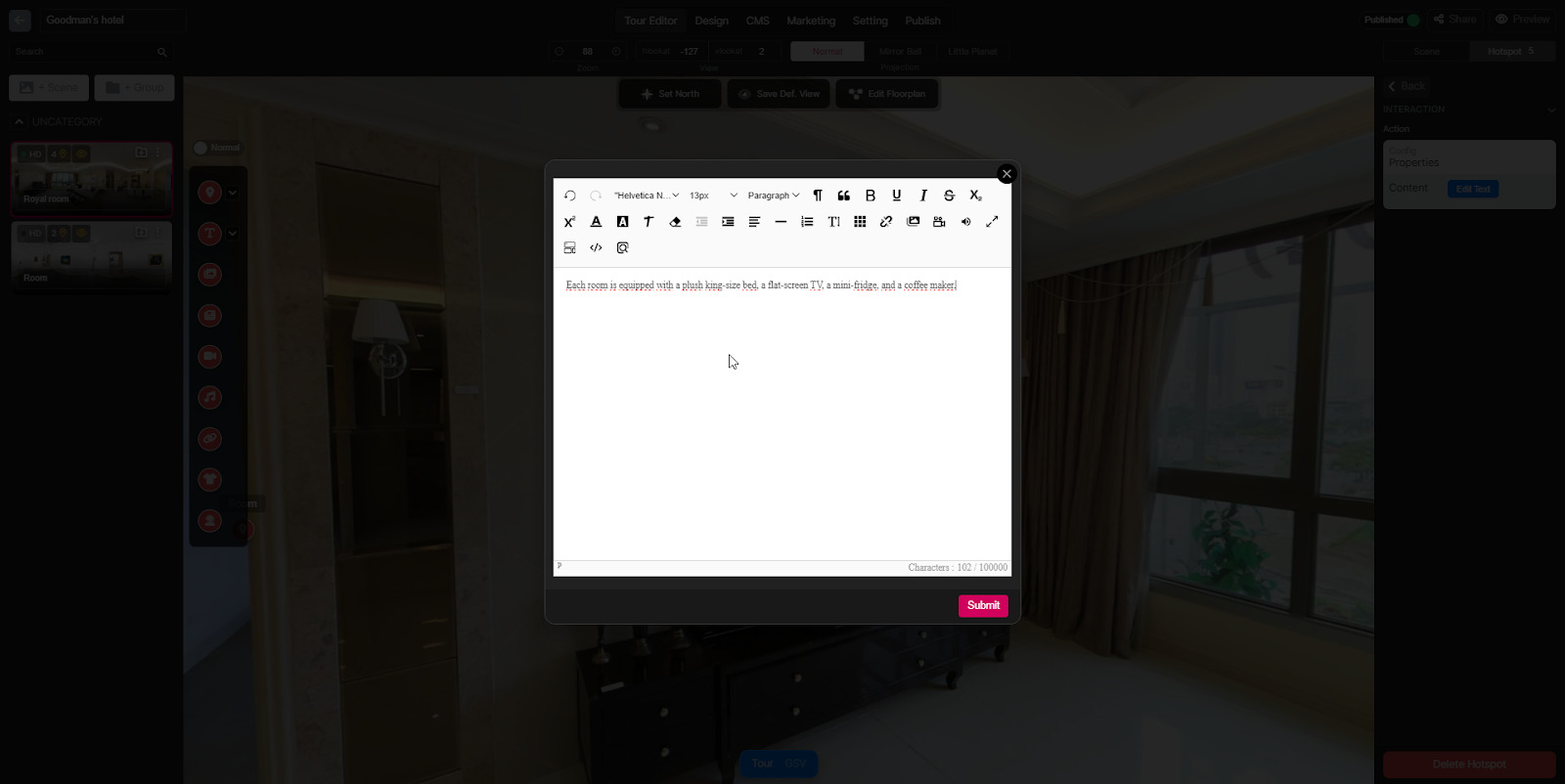 Step 4: Adjust the hotspot position
You can use the Distort button to make it more perspective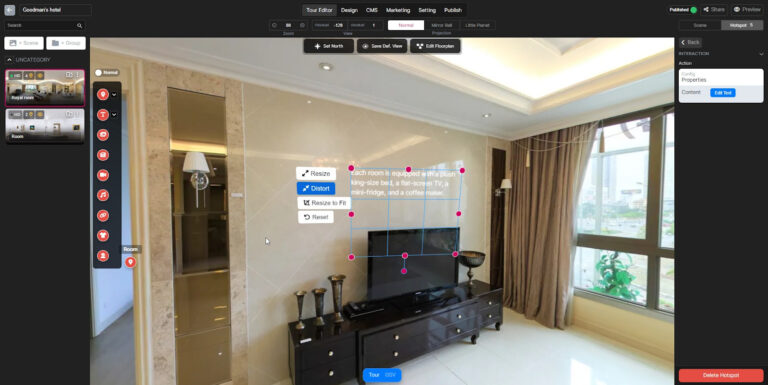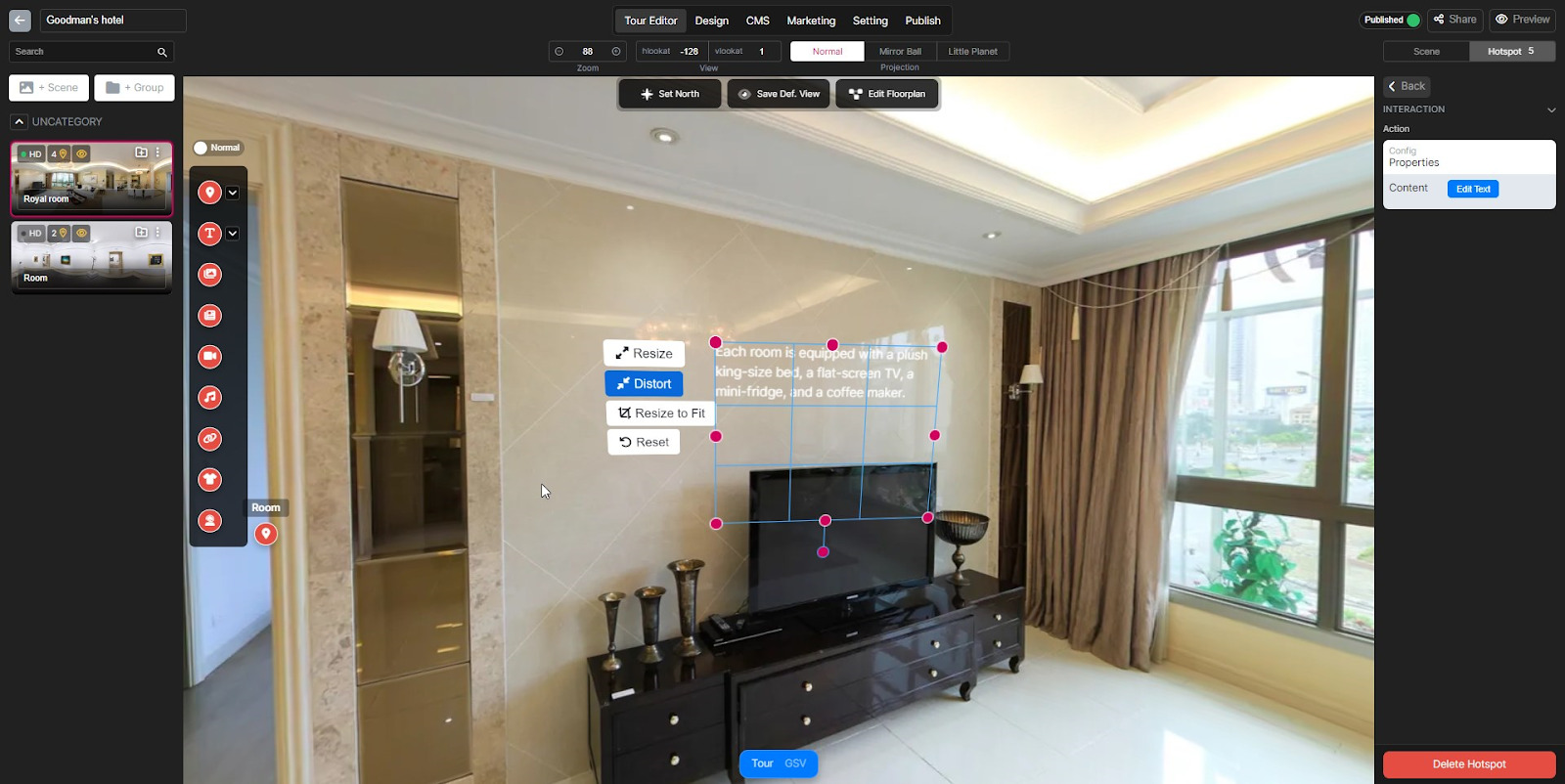 Step 5: Edit and Improve the appearance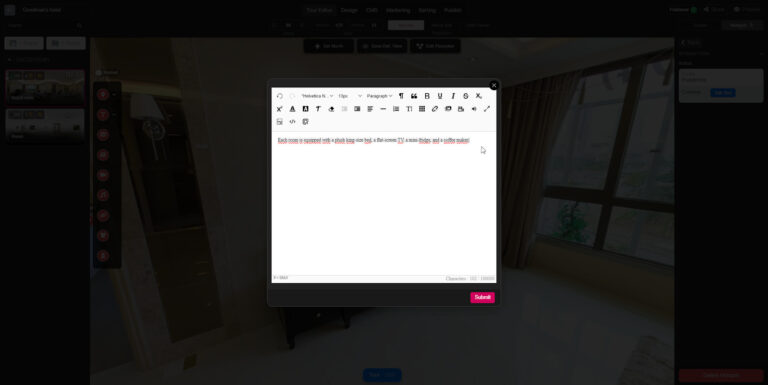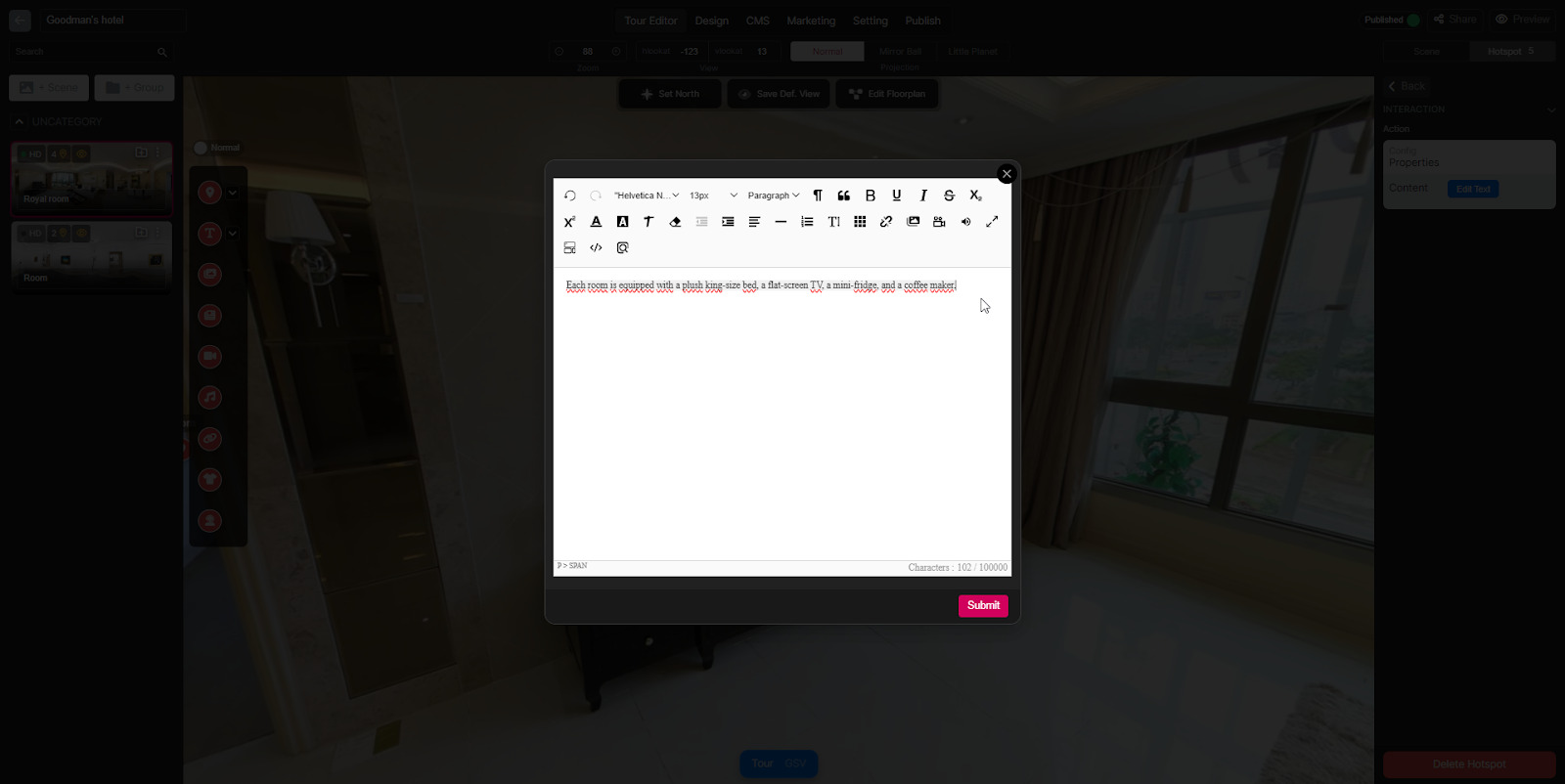 You can add an outline and change the text color to make the hotspot more good-looking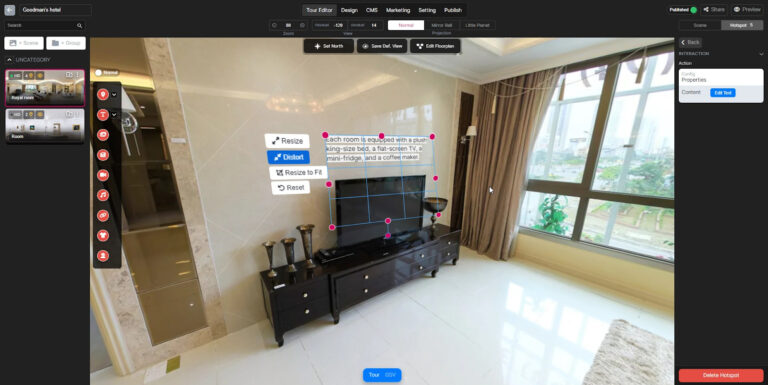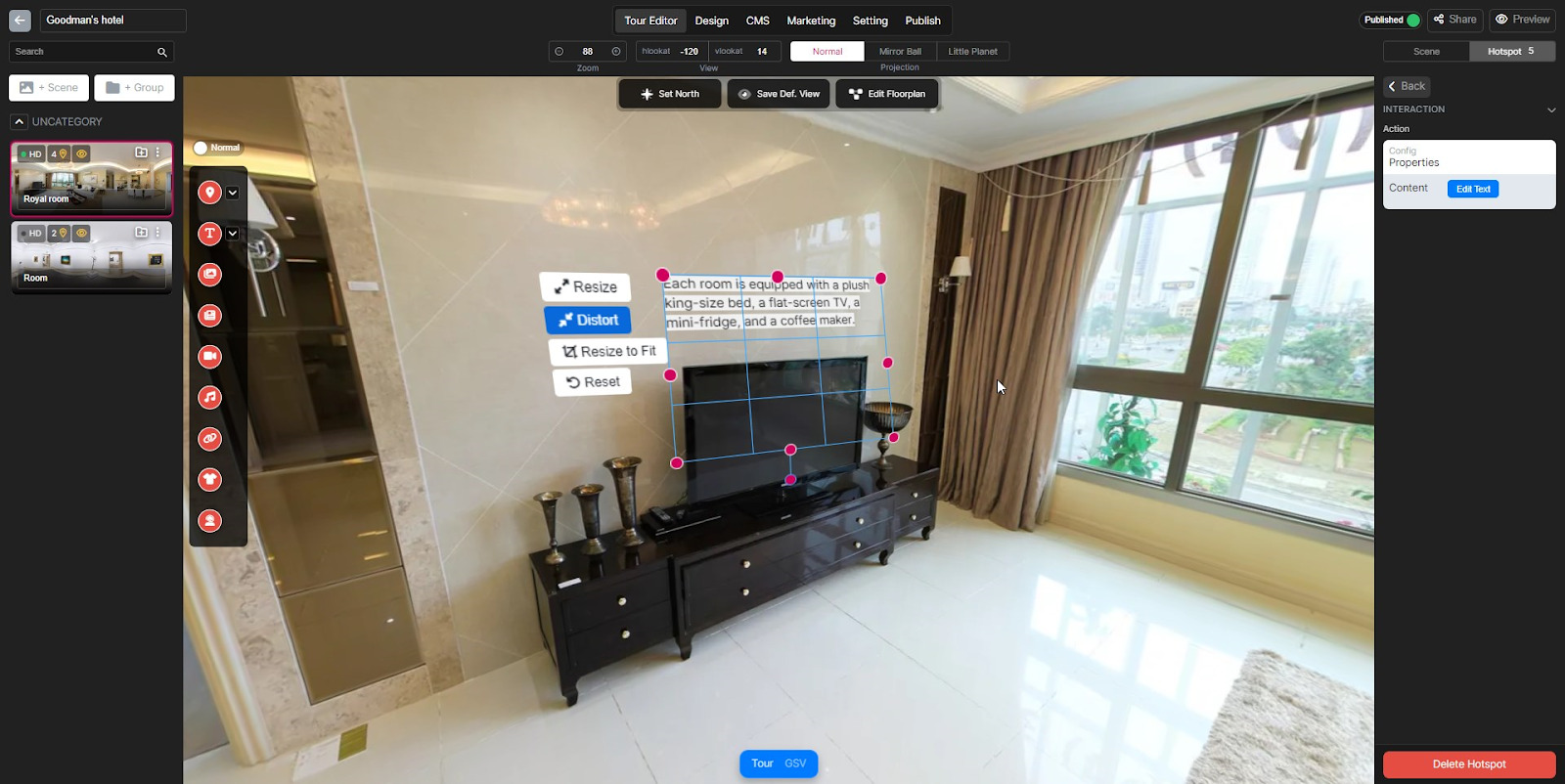 And here is the result when your customer view your tour