Using iFrame is one of the most popular and easiest way to "publish" the Virtual Tour in your website. The embeded Virtual Tour works like any Youtube video.
This method is supported by any website platform like WordPress, Wix, Webflow,…
? Learn more: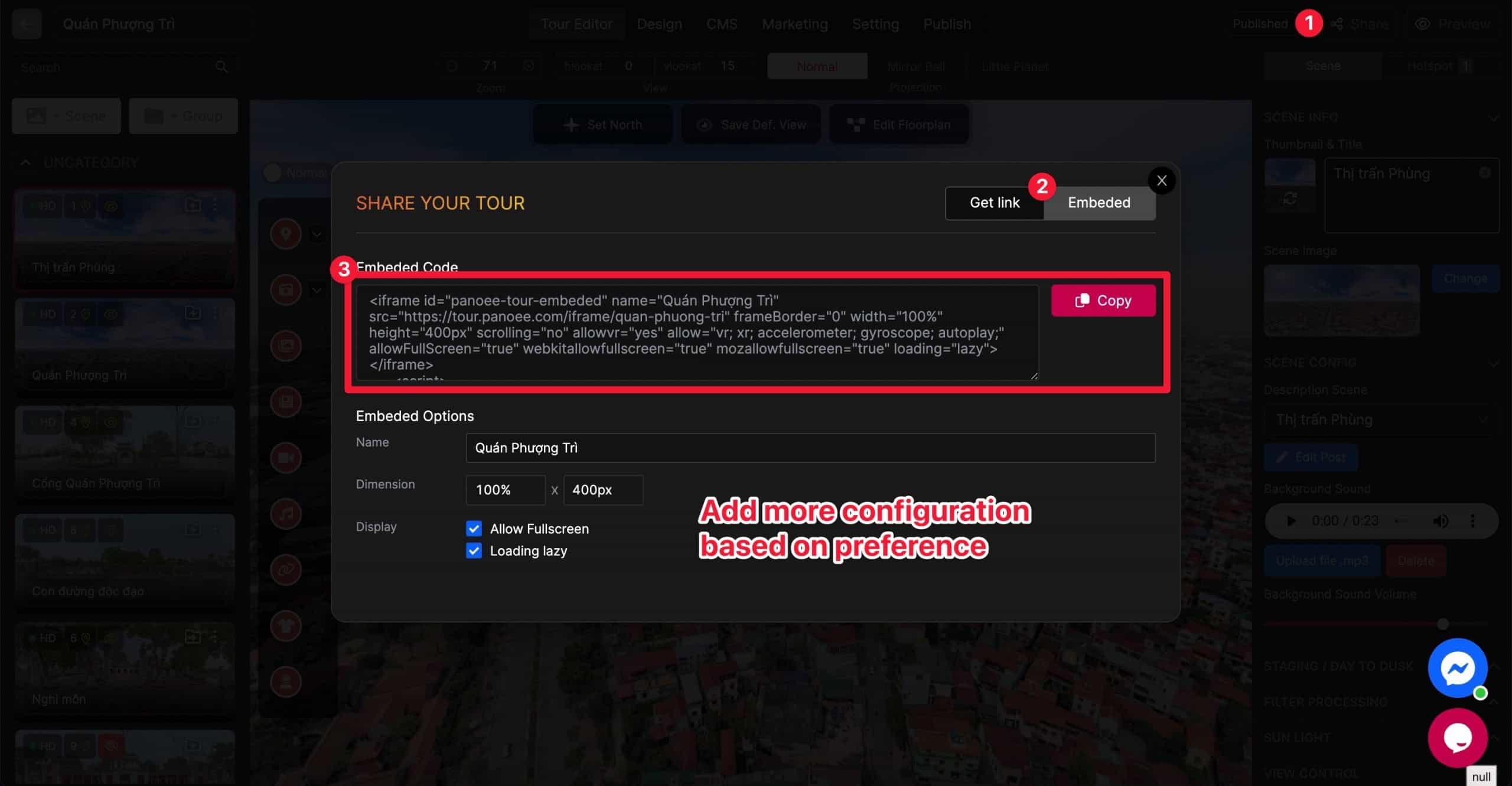 Sample embeded Virtual Tour with iframe code.