Changing your virtual tour location on Panoee is a simple process that can be done in a few steps. This is useful if you want to use the Google Street View feature or all features using Google Maps on Panoee. For example, if you have a virtual tour of a business that has moved to a new location, you will need to change the tour's location in order for it to appear in the correct search results.
Here are some steps that let you change your virtual location easily:
Step 1: Access the Setting tab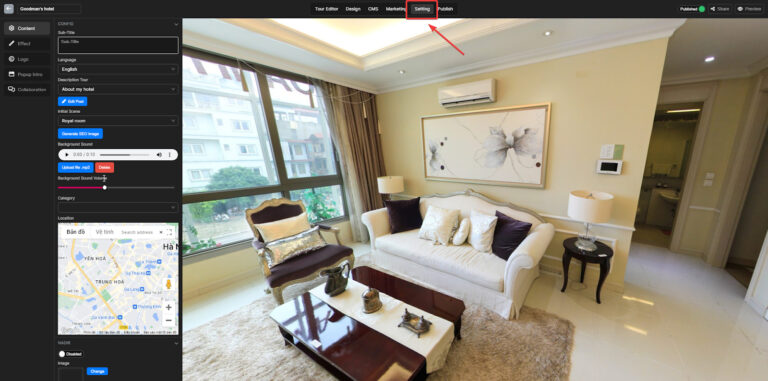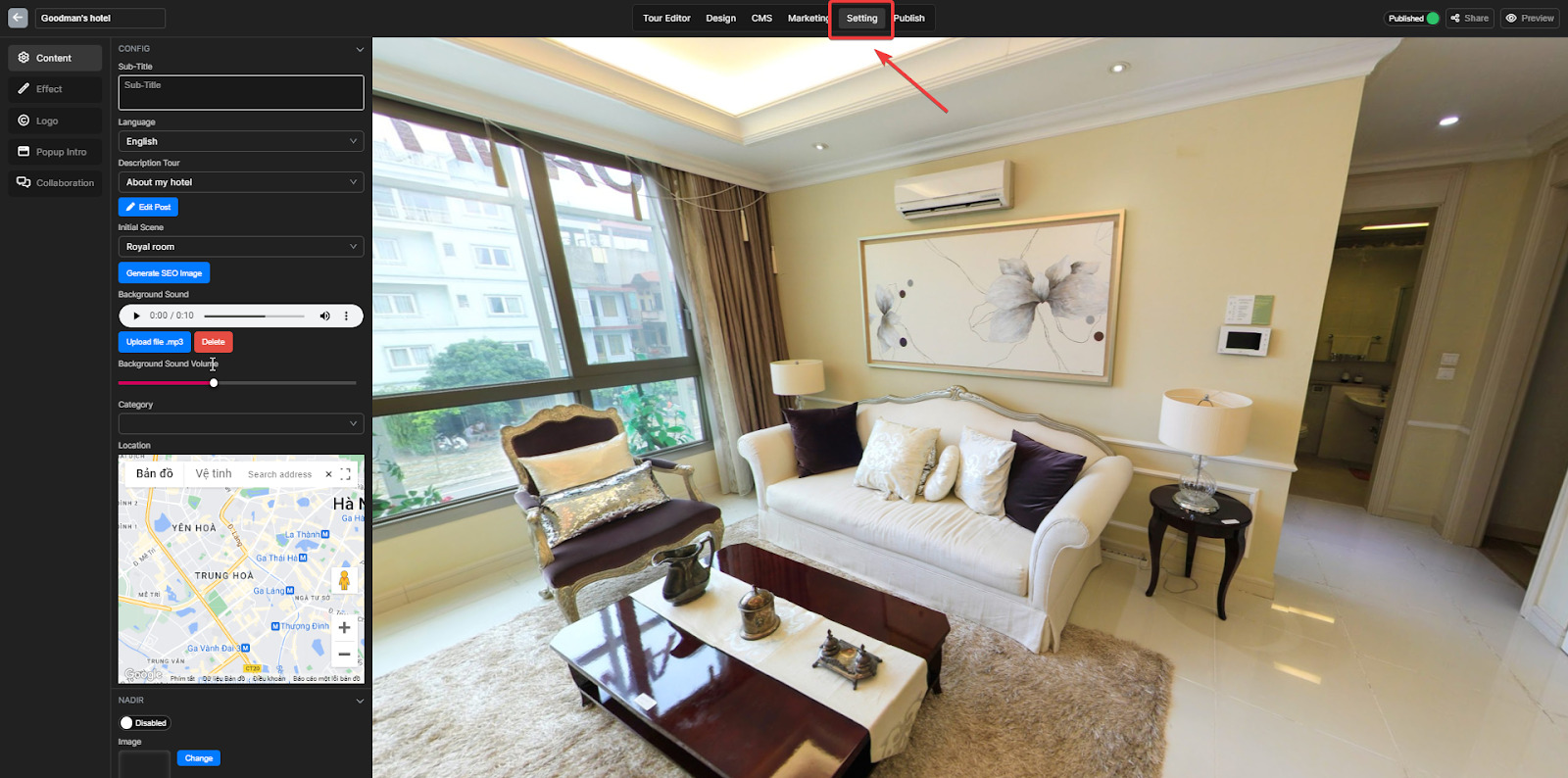 Step 2: Choose the Content section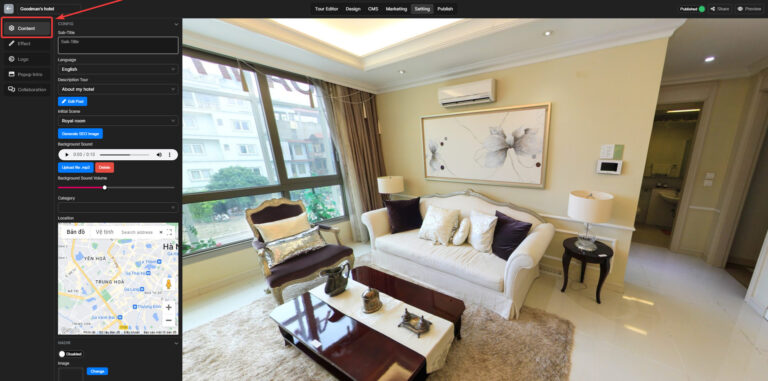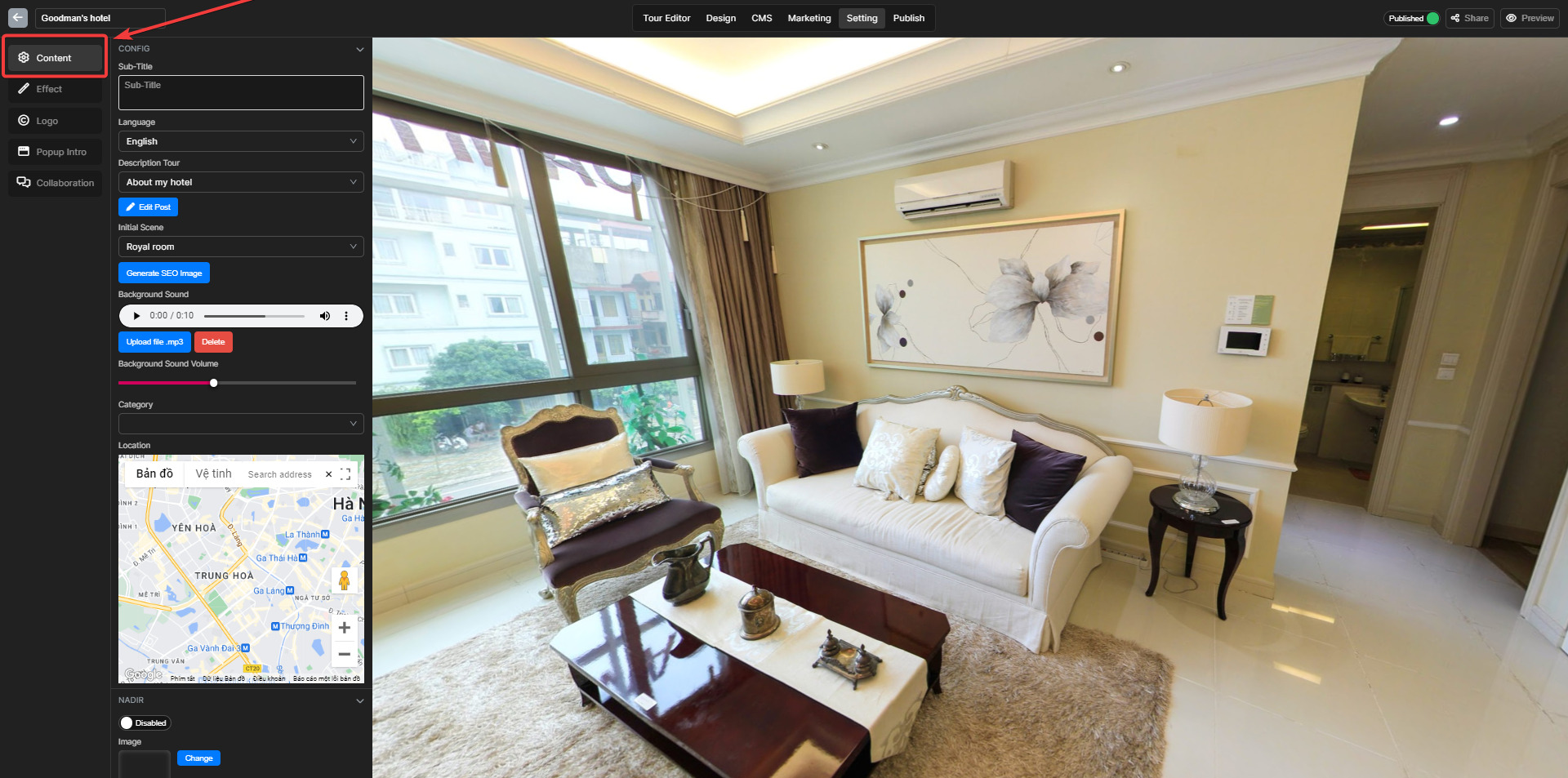 Step 3: Select the Location segment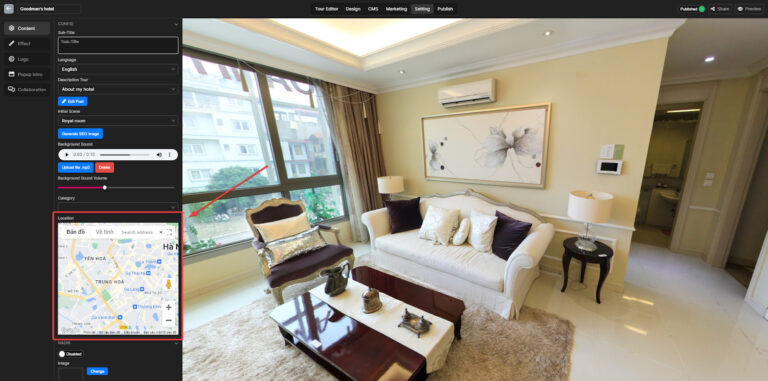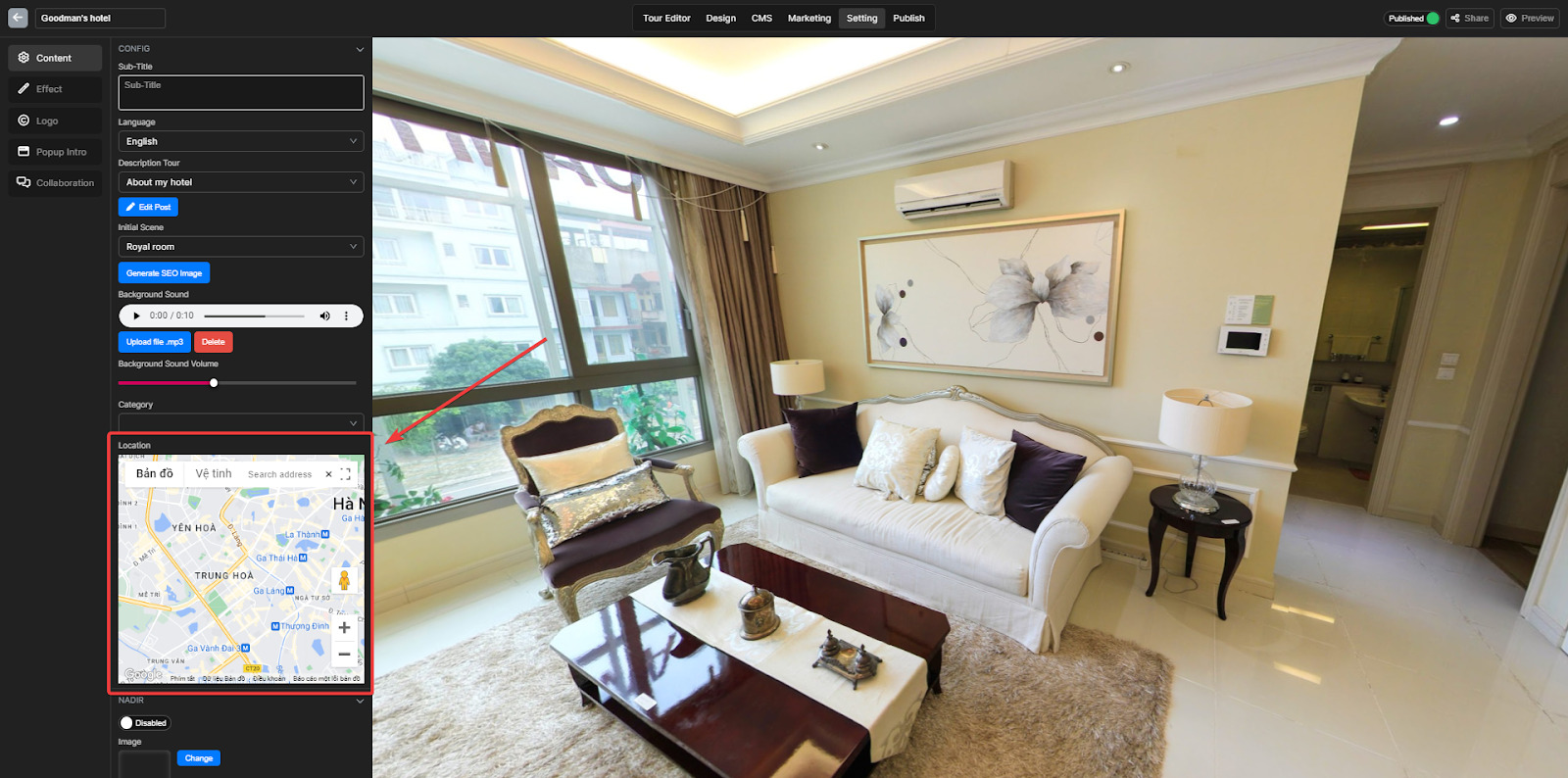 Step 4: Fill in your new virtual tour Location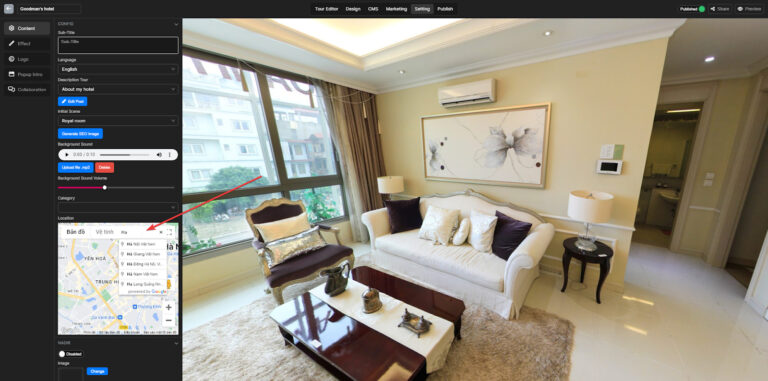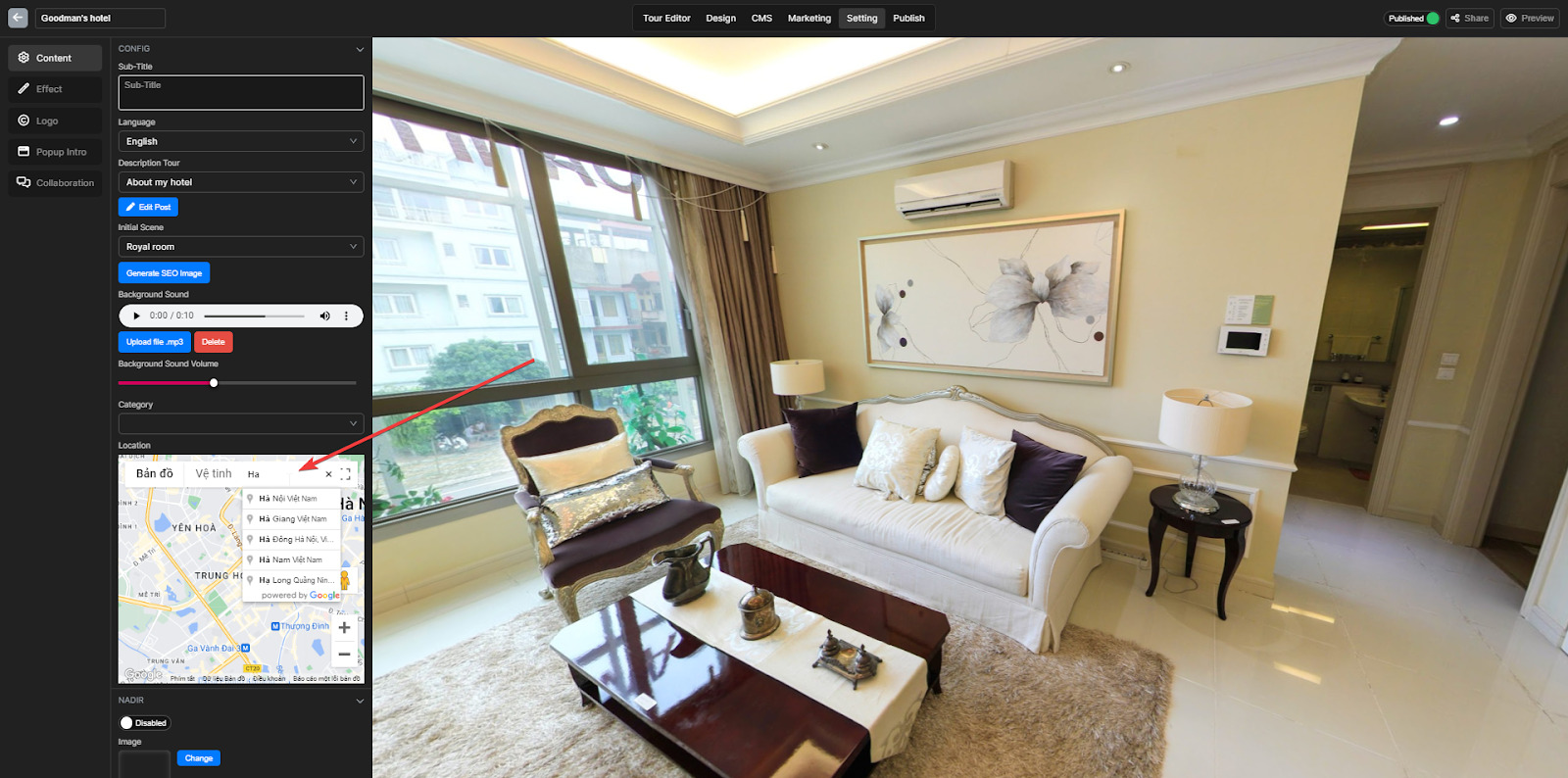 When you finish choosing the Location, Panoee will save automatically it.