The next-gen Virtual Tour builder
Panoee Features
Hotspot
Impressive Hotspot
Add effect or use animated icons to catch users' attention.
Preview Hotspot
Enjoy interacting with Hotspot without a click.
Media Hotspot support
Paste a link to embed a Youtube video.
Adaptive Background sound
Add an ambient sound or narrative on a specific spot to ignite the mood.
Note Hotspot
Add a short note or long post to turn the Hotspot into a story.
Guiding Hotspot
Help to move between scenes.
eCommerce support (Paypal, Shopify,…)
12 types of interactive Hotspots
Search & use any icon you want to make the Hotspot more informative.
6 types of Hotspot style
Change opacity, rotate or resize Hotspot with ease.
Callout Hotspot
Create reveal effect ✨✨✨ which immediately capture the attention 👀 of users.
Image Hotspot
Add multiple photos to create a gallery within the Hotspot.
Interactive
Mini CMS for all the content.
Now you don't have to find all the articles scattering around 100 scenes.
Play sounds like a musician.
Add sound in the whole Virtual Tour, in a single scene or a single hotspot.
Little planet intro
An intro that makes the audience jaw drop.
Green Screen / Chroma key Screen
Initial Scene
Back to the doorstep.
Basic VR support
Split the screen and put it on the headset to experience the immersive.
Customer Logo & Copyright
Prove the ownership of the masterpiece.
Moving around
Move up / down / left / right or zoom in and out.
The intro
Every space has its own story to tell.
Virtual Staging / Split Screen
Put it on a 60.'' screen to display on an exhibition.
Auto-rotate & Auto-change scene
Make the Scene turn around without a touch.
Sharing is caring
Share the Virtual Tour to the friends on Facebook, Twitter, or Reddit.
Rich content with the WYSIWYG tool.
Heading, paragraph, table, image, video, list,... even the embedded code.
Switch Perspective
Look at the world from inside out or outside in.
Marketing
Panorama & Scene
Multiple projections
Turn the Panorama into multiple views like Little Planet or Mirror ball.
Smart Rendering
Once uploaded, your Panorama never has to be rendered again and can be re-use anytime.
Enhancement with Brightness & Sharpening tool
Creating thumbnails
Capture any angle to make an attractive avatar for the Scene.
Reorder scenes & group
Arrange scene list into area segment.
Advanced Zoom & View control
Block any area of the Panorama from viewing.
Replace pano
Remake the Scene without re-update the Hotspots.
Pano management with albums
A mini Google Photo for 360 lovers.
Security First
Securely storage your full-res Panorama on AWS S3. And you can still download it anytime.
Manage Scene with folder
Make 200 scenes Virtual Tour keep organized.
Multi-resolution
The only Cloud Virtual Tour Software that supports true Multi-resolution for up to 500Mb Panorama.
Unlimited High-quality Virtual Tour
Show the important space, hide the boring ones.
Publish
SEO metadata Optimization
Google spider can crawl all the Virtual Tour content.
Customize Theme & Brand Guideline
Private & Public Virtual Tour
Switch visibility with just a toggle.
Integrate to website w/ embed code
Simple like embed a Youtube video.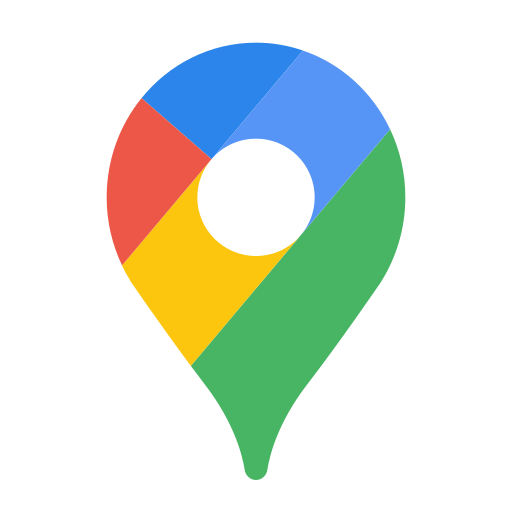 Publish Google Street View
Publish your own Virtual Tours & publish to Google Street View directly from Panoee, at the same time.
Statistics
Our built-in counter counts every click to hotspots or scene view.
Password Control Access
Control who can see your Virtual Tour with a lock (and a password).
Multiple Language
Make the Virtual Tour readable for a local.
Export Virtual Tour support
Control SEO Onpage
Change the title, description & featured image the way you want.
Responsive
Work great on desktop, tablet, and mobile.
Share via a link or QRcode
Make the Virtual Tour accessible by anyone or any method.
Detail Google Analytic
Just put in the UID or TagID to be tracked by Google.
Support
Public Roadmap
Transparency makes us move faster. Follow us!
Integrate Live chat script
Want quick, direct 1-1 support? Just click on the pink chat bubble.
Automatic system update
No waiting, no download; simply refresh the browser.
Workspace
Smart Panel
Manage hundreds of forms with ease.
Unlimited
We put no limit on the number of Virtual Tour or Panorama you can create.
Collaboration Mode
Now you can make team-working on Virtual Tour is fully efficient, conversational & collaborative.
Dark mode
We create a space for concentration & creativity.
Online Management
All Virtual Tours, anytime, anywhere.
Drag & drop
It's so easy that anyone can do it.