Tailor the Control bar to your liking, arranging and resizing its elements to suit your workflow. Gain quick access to the tools you use most, and hide those you don't. Create a Control bar that's uniquely yours.
Step 1: Access the Design tab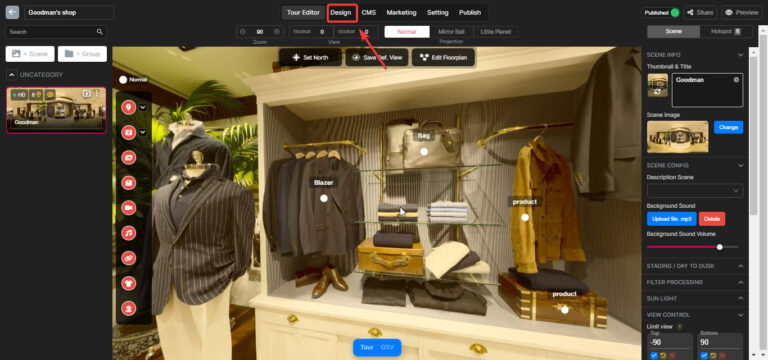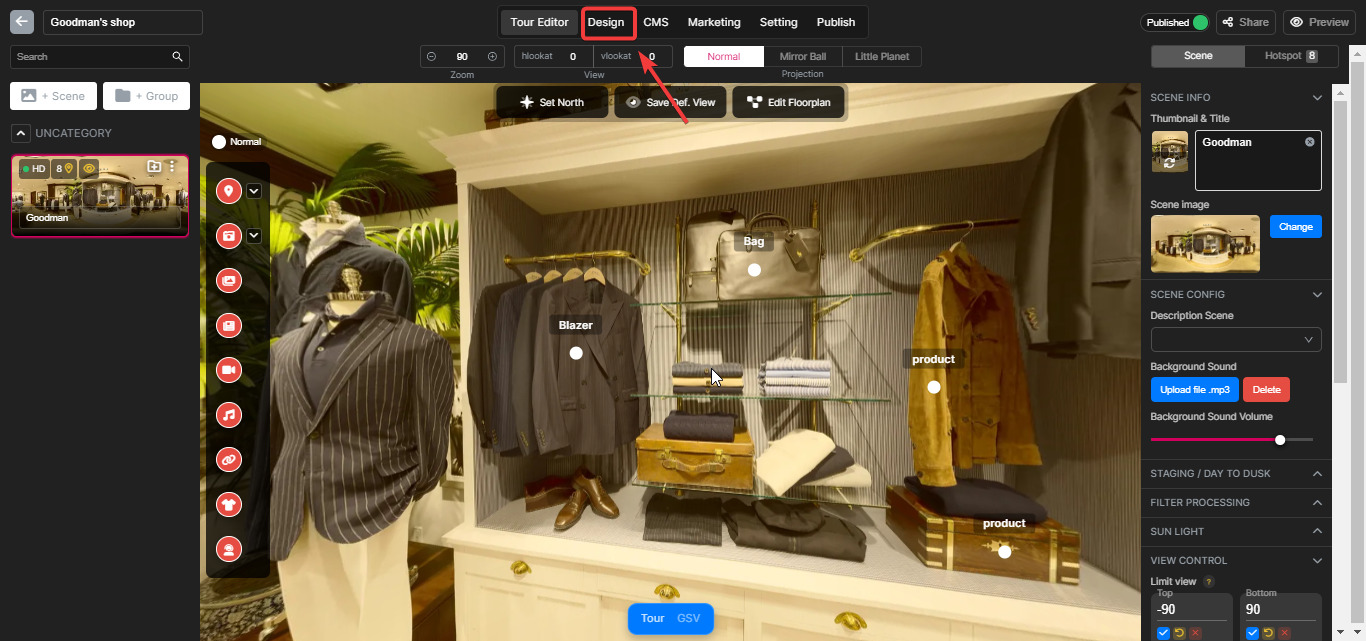 Step 2: Choose the Control Bar section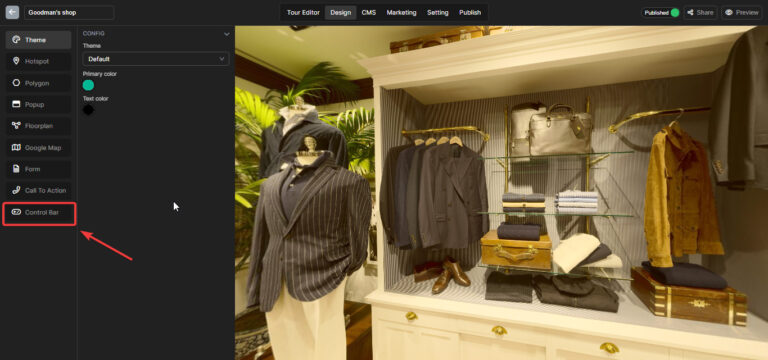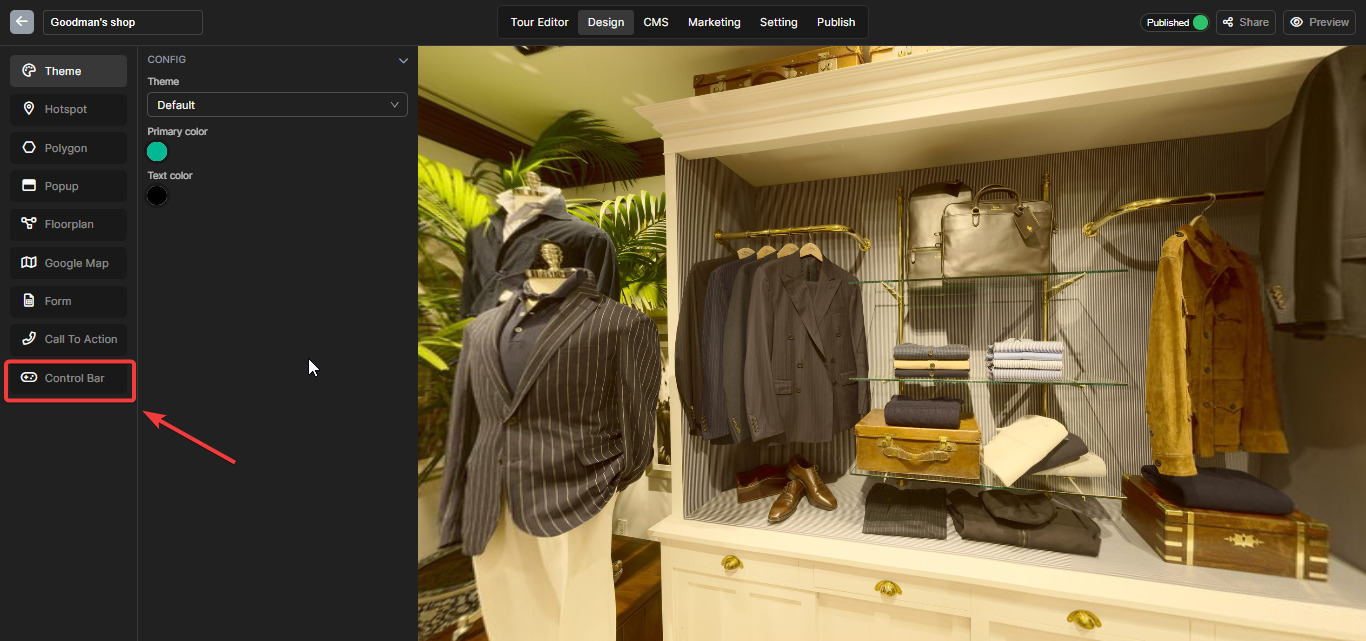 Step 3: Customize your Control Bar interface
Hide the icon
Switch the Toggle to hide a specific Icon you want.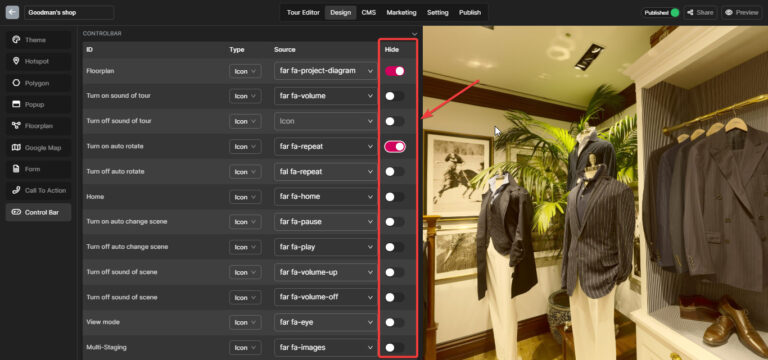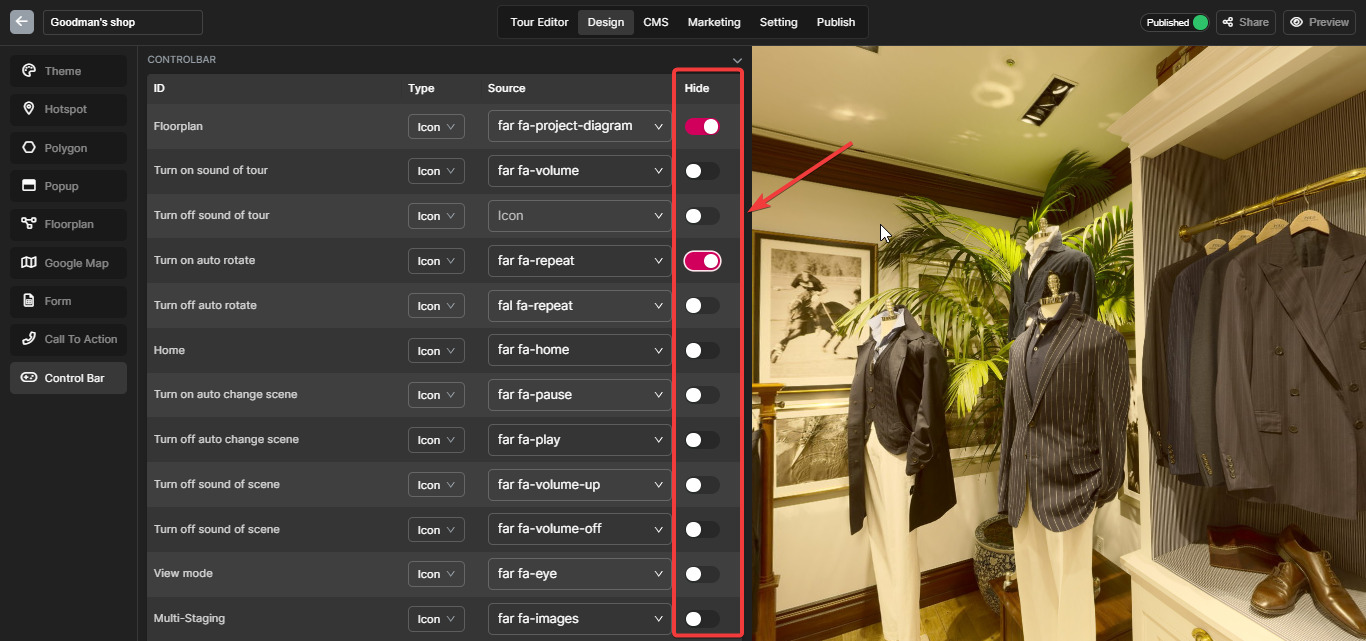 Change the Icon
Click on the Text box, you can write to find the Icon you want (E.g house, car, etc)
You can choose various icon categories
Choose the Icon you want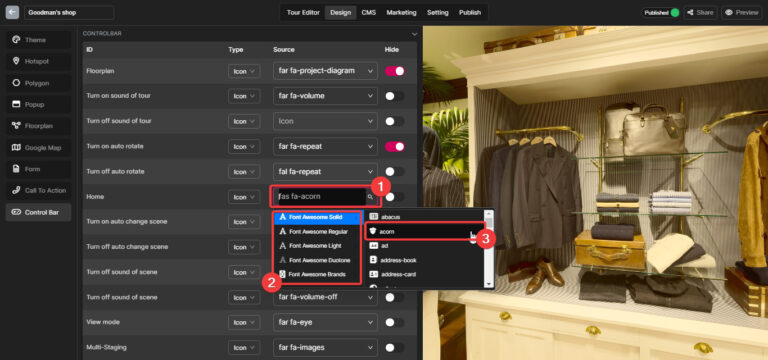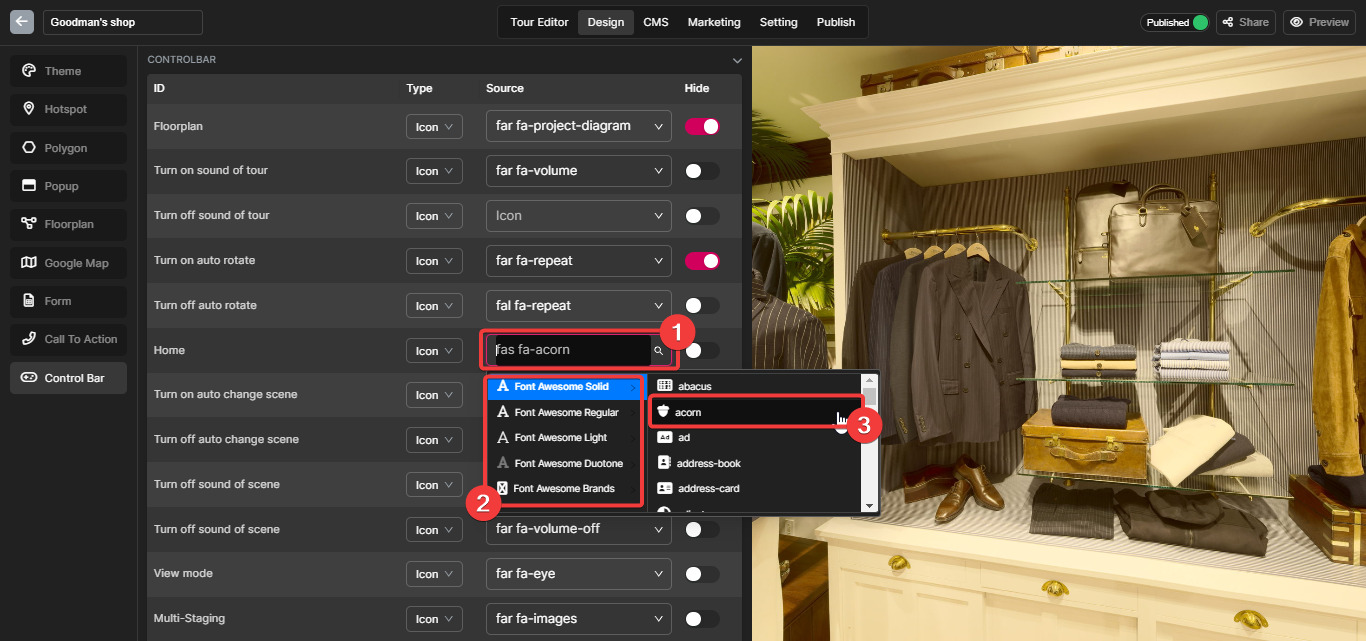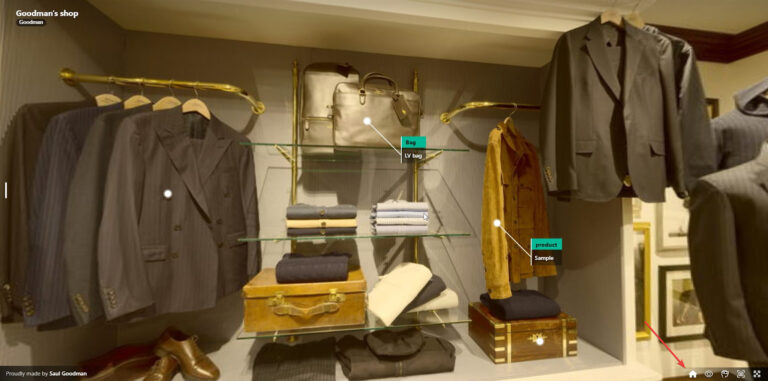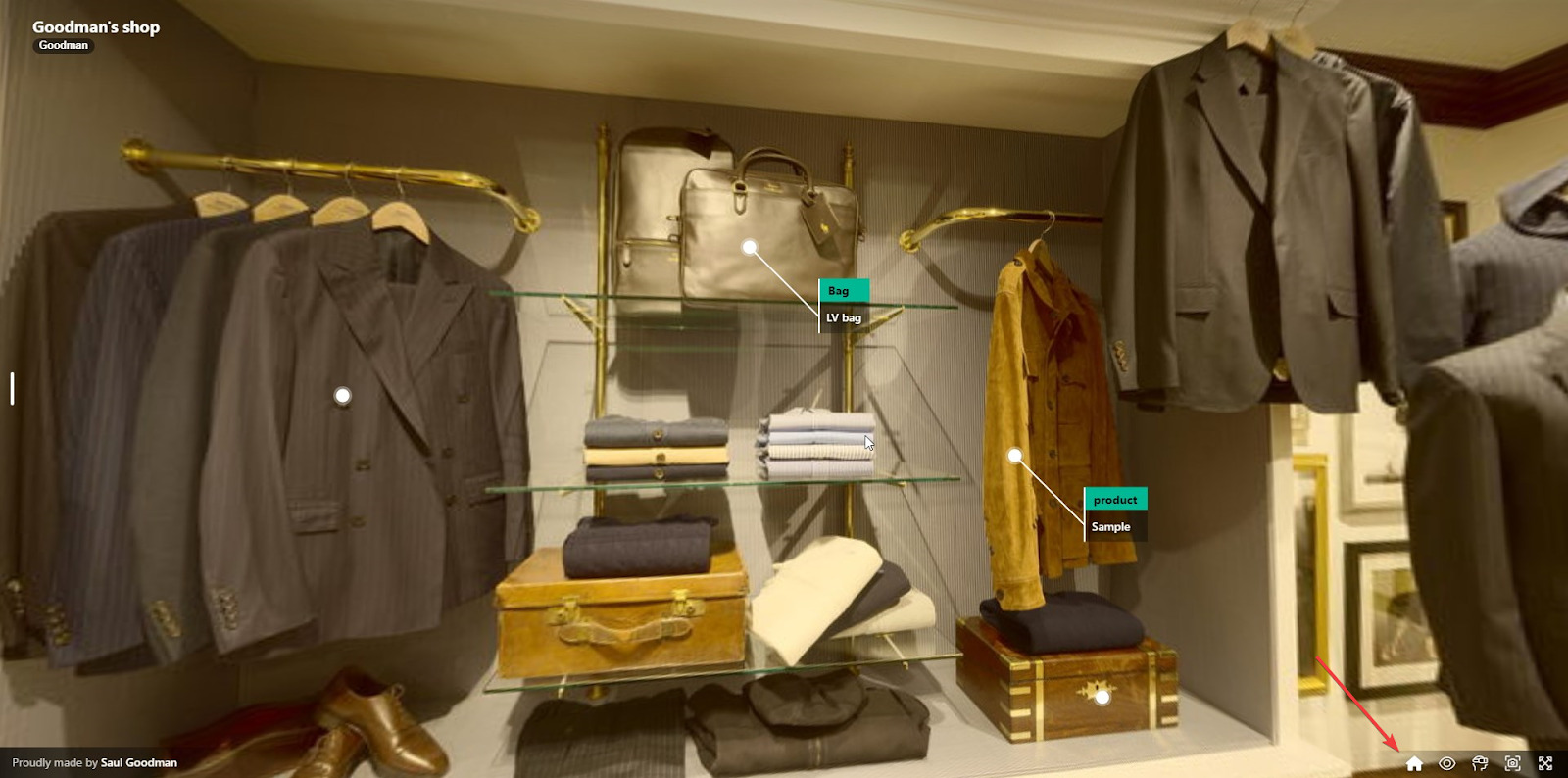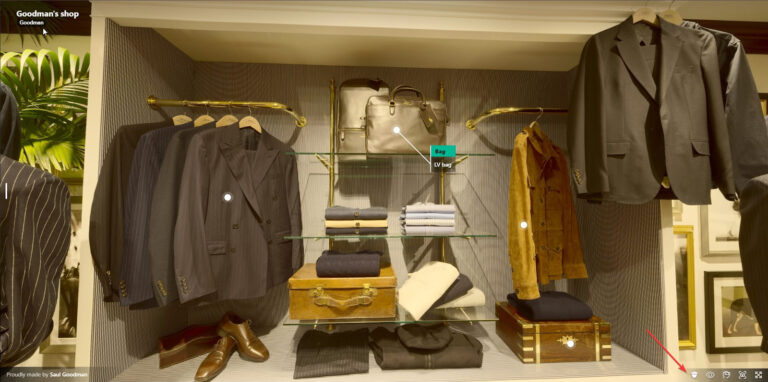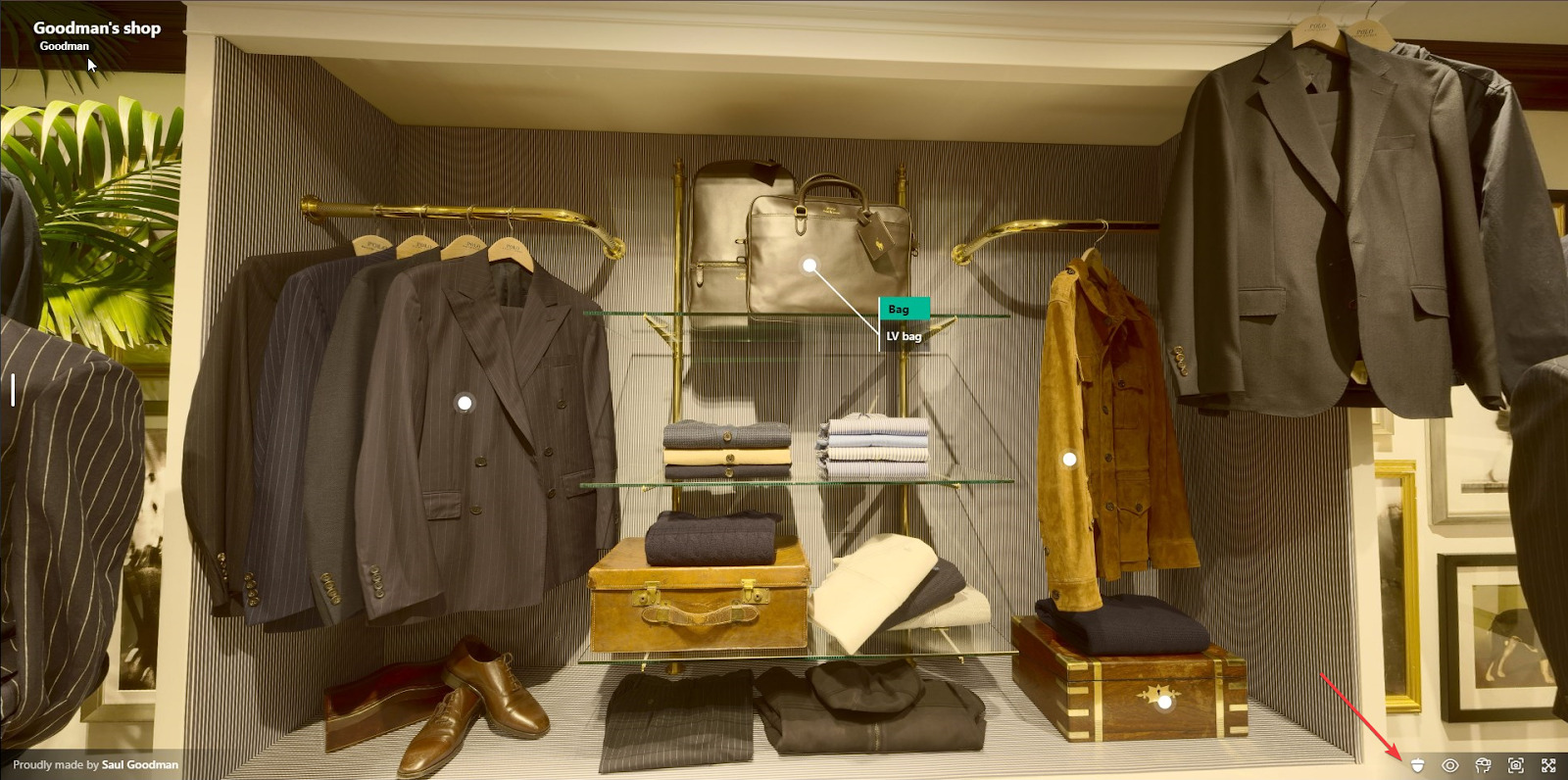 Change icons to images
Click on the "Type" box
Choose the "Image" section
Upload your image. You can even upload GIF to make your control bar more stunning