Technology has excelled in a great field today. A variety of new inventions and advanced technologies such as virtual reality, machine learning, artificial intelligence, etc are booming in world influence every day. In this article, we will focus on a single form of virtual reality, known as a virtual tour and the best virtual tour guide app to create amazing sightseeing experiences.
A virtual tour is a kind of semi-immersive VR technology that allows you to experience a certain location remotely. A semi-immersive virtual reality can be in the form of a 3D space or a virtual environment in which you can move about on your own either through a computer using a mouse and keyboard, or on mobile devices by touching and swiping to move about the place. You do not control any character, instead, the view is your own. Some VR headsets are semi-immersive. Most semi-immersive virtual environments support gyroscopes.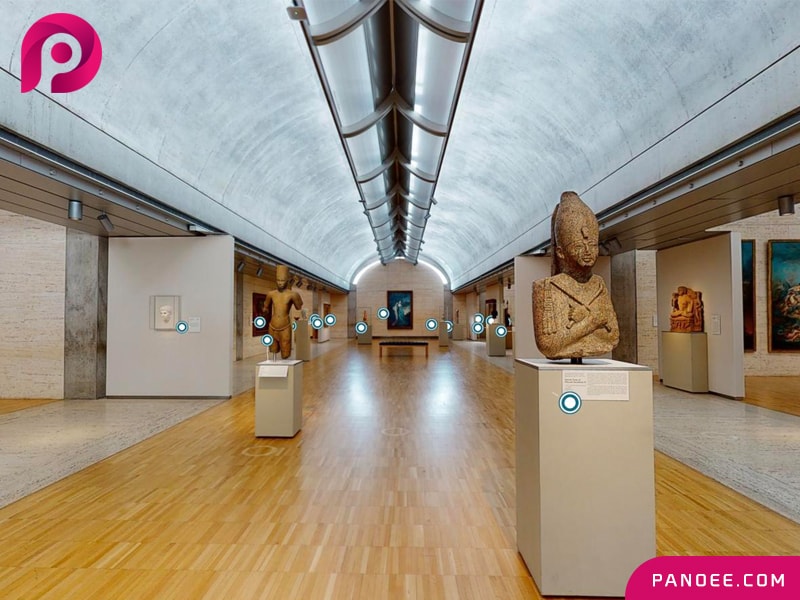 The concept is to express a real place in a virtual world that allows you to explore the place as if you are actually there. There are several businesses that can engage with more prospects using virtual tours such as Real Estate, Hotels & Resorts, Restaurants, Universities, Schools & Colleges, Super shops, Antique shops, Art Galleries, Showrooms, Museums, etc.
Advantages of using a virtual tour
Using high-quality images is not a bad idea, but a virtual tour can have a greater connection with the viewer since they feel personalized and engaged as they take the tour. There are some of the benefits you can expect for your business using a virtual tour.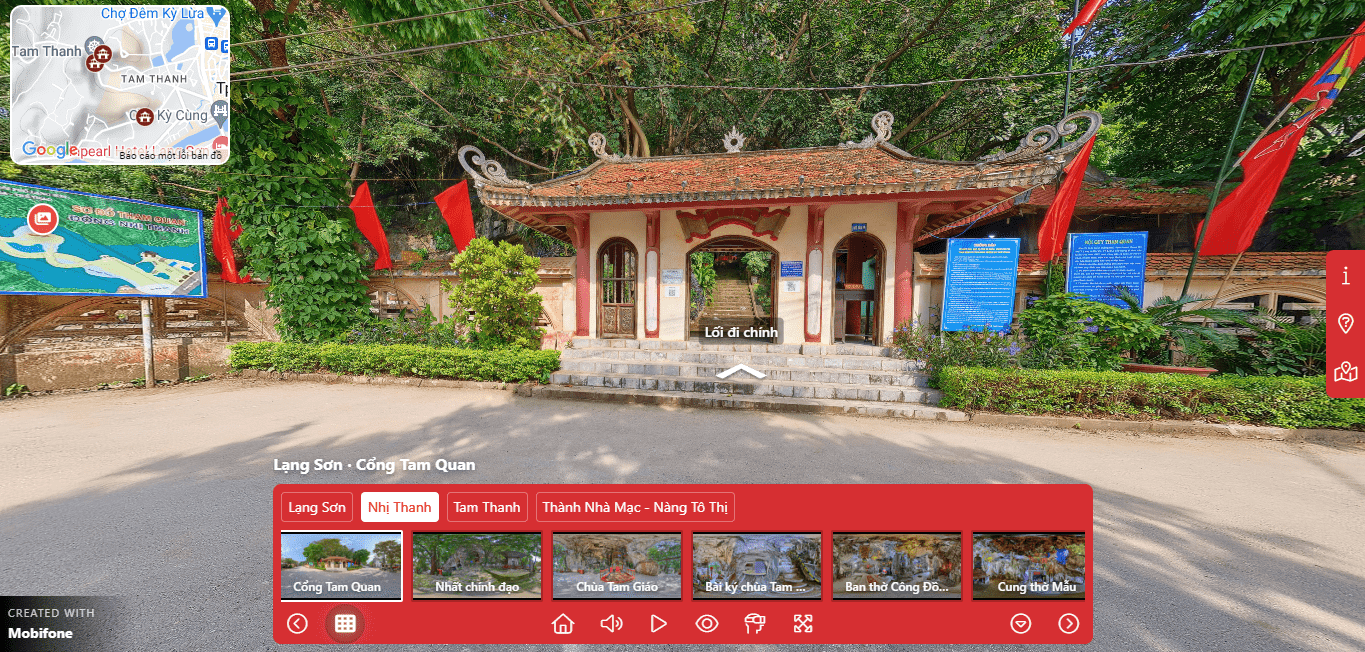 The use of a virtual tour is newly discovered and people visiting your site will be instantly impressed. The fact is a virtual tour will be something special and interesting to all viewers, who are already well-accustomed to looking at flat images or videos. Full control of the tour is the key reason that makes a virtual tour more effective, compared with only images which create an imaginative visual and might not be accurate, or videos are watched with no control at the angle of the cameraman. Using a virtual tour, viewers can move and look around from any angle or direction, besides going from one scene to another easily and can take their time to inspect the location.
Once viewers take the tour, they will have a more accurate visual of the actual location. that's  Any unique impression always gets you a better end of the deal no matter what business you run.
Give a Better Visual to Prospects
The great concept of a virtual tour gives viewers a realistic vision of places. Almost businesses can use virtual tours as an intelligent way to inform their prospects' visuals. A virtual tour creates a visual image of the place which not only helps the person taking a full-control tour but saves time and leads to an excellent experience. Whether it is a hotel, an amusement park, a school, or any form of business, you can add any piece of information virtual tour which inspire more potential prospect.
The Technological Advantage over Competitors
Virtual tours are exclusive and attractive but it is only just starting to boom their influence. That is the reason why there are still many businesses that are yet to include virtual tours as part of their development. This situation becomes actually an advantage for your business to use virtual tours on a large scale. People visiting your site will be able to get a virtual experience remotely, compared to other businesses that rely on just images and videos.
As you can see, every business can be ahead of its competitors through a virtual tour. You will achieve more confidence from prospects, and gain a well-known reputation for reliability and up-to-date technology.
Best virtual tour guide apps to create amazing sightseeing experiences
We offer some of the best virtual tour guide apps to create amazing sightseeing experiences with high recommendations from users. 
Heygo – Live Virtual Tours Website
Heygo is a live virtual tours website to interact with tour guides and co-watchers, which gets as close as virtually possible to the real experience of sightseeing with a tour guide. The website hosts live virtual tours from over the globe, hosted by a guide, and joined for free. All you need to access is to register on the site. As a registered user, you can join one live tour at a time. The guides live-stream their tour and speak into the camera just like it would be in real life. You can also chat with fellow watchers, and interact with the tour guide to ask questions or request them to change angles or stay at a spot long enough so you can "take photos" in the form of a screenshot. In the end, you can also tip the tour guide to support them directly.
Panoee – Create 360 Virtual Tours in minutes, with ease.
Panoee focuses on helping both 360° photographers & end-users to edit & publish free high-quality, versatile, beautiful, interactive 360° Virtual Tours in minutes!
https://www.youtube.com/watch?v=R5YcCOM-3UU
At Panoee you are provided with available themes, plugins, and view control tools, allowing you to make your tour quickly and easily. Especially, you can also share virtual reality tours with your own URL on multiple platforms just by copying and sharing the link.
Physical Sightseeing or Virtual Visting? It's Not a Choice
From the comfort of your home, you can travel the world or sightseeing anywhere like museums, exhibitions or center malls for free through your TV, phone, or computer, as these amazing virtual tour apps show. With the growing demand for virtual tours, tour makers or tour guides have gotten more creative too. You'll find walking tours in museums, driving tours in the city, and even drone tours over the destination now, with add-ons like a local radio station, music and sound playing in the background or a chance to interact with tour guides and your co-travellers, or another visitors.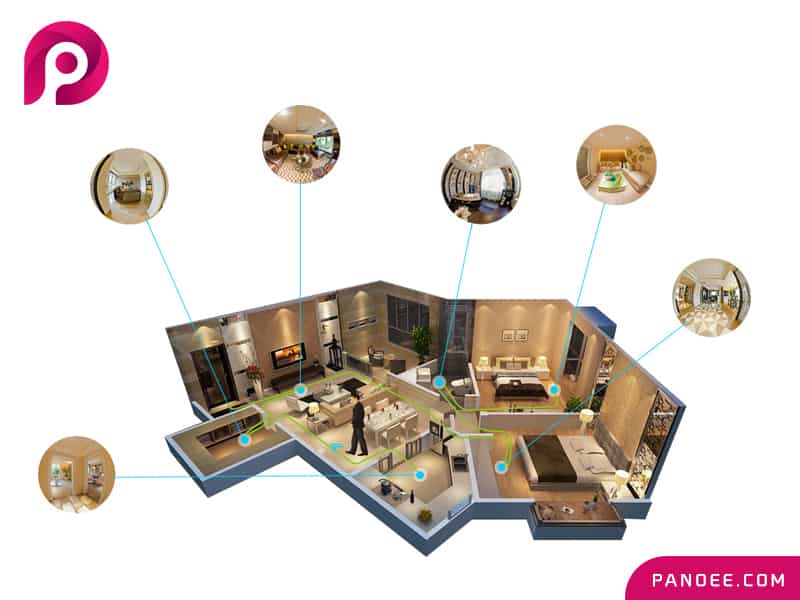 As you can see, you're spoilt for choice when it comes to the buffer of virtual tours available for free. But you might know that physical travel still remains a more immersive experience. However, the folly is in thinking it's a choice between physical sightseeing or virtual visiting. It's not. You can do both of them, and enjoy both in different ways for what they represent. Even if a virtual tour isn't as good as the real experience, that doesn't mean it's a bad experience. Try it out, it might become your new hobby with a new way to explore the world, especially when you have to avoid crowds.
If you are a photographer, an agency, or simply an enthusiast who wants to keep sightseeing experiences, Panoee at https://studio.panoee.com/  is the best tool for you. With a friendly interface, and basic features you can easily create a Virtual Tour 360 from leading visitors to your trip by using image and sound hotspots, audio, news, and video in the most intimate and vivid way. 
So if you want to start free to build high-quality & innovative 360° Virtual Tours in minutes with beautiful themes & unlimited customization, click and discover right now.