Free virtual tour app (software) provides a representation of a specific area or location in a 360-degree panoramic view with no cost required. These types of tours are helpful at the time of making the decision on a property purchase. These capture an intuitive view of the area and enable digital transactions. It works on image stitching and 360 cameras and 3D tour techniques.
Why should we use a virtual tour app?
Virtual tour software enables users to visit a location without physically having to be there, helps save time and allows more people of interest to access it easily. Companies can design their virtual tours with many options to pick hotspots, to highlight an area or a location or a nearby object. Besides, businesses can add artifacts virtually so that the users can understand more about them.
Features of  Virtual Tour software 2022
Most popular virtual tour software is made with an understanding of the importance of 3D virtual tours and works to ensure that they are operational on both desktop and mobile versions of their website. Most virtual tours have these features: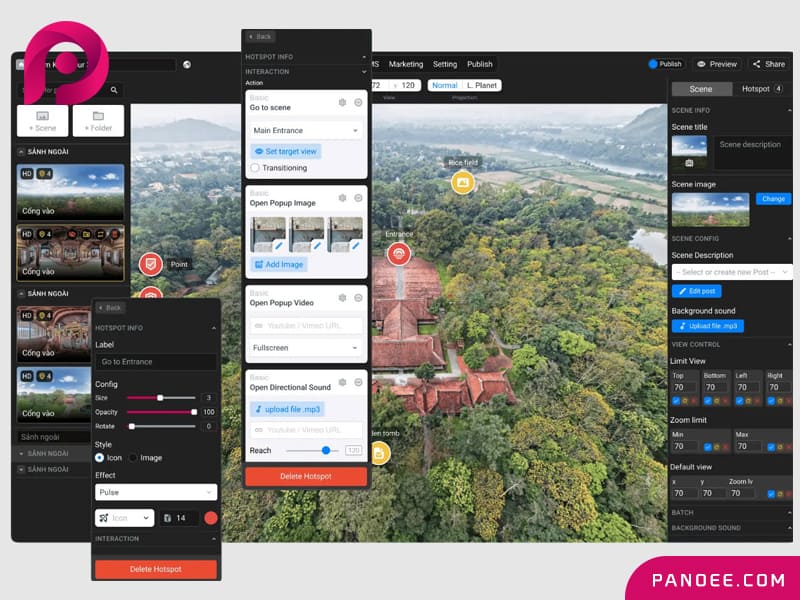 Hotspots: To allow viewers to identify, locate, learn and understand the finer details.

File Recovery: To prevent a virtual tour from being lost, it becomes essential to store it in the cloud.

Instant Publishing: To record and publish the tour online soon after creation.

Drag and Drop: Easy drag and drop facility to enable users to identify what works better. Users get to pick things within their virtual home and place it somewhere where it looks better.

Auto Responsive: The virtual tour resizes to screen size automatically.

Enlarge and Email Button: There are options to enlarge the objects and email the queries to the creator instantly.

Map Button: It helps locate or list a business.

Viewer Traffic Statistics: It is easy to track virtual tours and analyze the source of online traffic.

Google Street View Style: The 360 images create a walkthrough

Different Views: Panoramic, 360 degrees, aerial and moving videos

Professional Photography: It uses a high dynamic range (HDR) for precision.
Why is a virtual tour essential?
Online listings let potential buyers across the country, and even the world, see the property, destination, location and area of products. However, just photos may not be enough to complete the sale. That is the reason why is a virtual tour essential, which allows potential buyers to explore the space before they commit the time to arrive to see the space. Regularly, this means that your listing can receive more widespread engagement and interest which can lead to a sale.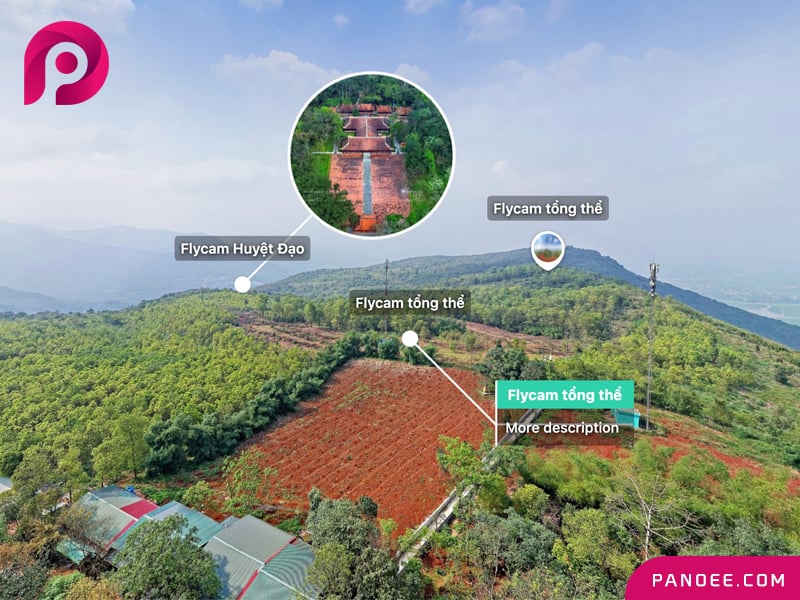 Real estate agents, marketing professionals, and tour operators implement virtual tours to create presentations, scoping their prospects. Free 360 virtual tour software helps realtors or sellers to give a detailed look at the inside of the home or area's products for sale, helping potential buyers save time by preventing unnecessary in-person visits. The virtual tour enables the tourism industry by showcasing destinations to tourists with inviting immersion. The virtual tour allows teachers: to make their students access virtual tours to visit museums, tour cities, and visit educational locations without the need to spend time and money on a field trip.
Discovering more about How Virtual Tour Can Help Boost Your Online Marketing Efforts.
Free Virtual Tour Applications
1. Panoee
Panoee is a cloud platform that supports high-quality, multiresolution panoramas. Especially, it is free of charge with premium features to support users. With a virtual tour solution, Panoee enables photographers and end-users to edit and publish 360-degree virtual tours. Panoee is still a free platform and will keep being free, as declared in the manifesto.
Most valued features by users
Reporting/Analytics

API

Reporting & Statistics

Activity Dashboard

Third Party Integrations

Customizable Branding

Content Management

Social Media Integration
2. CloudPano
You can create 360 virtual tours to showcase your property in full 360 and VR with CloudPano. In case, you're marketing a hotel room or a new home, CloudPano makes it easy to create beautiful, immersive experiences for your customers.
Most valued features by users
Social Media Integration

Drag & Drop

Panoramas

Hotspot

Floor Plans & Maps

Voice-Over / Audio

For Real Estate

Conversion Tracking
3. Kuula
Kuula enables businesses in the real estate, hospitality, architecture, and education sectors to create, edit, and share 360-degree virtual tours with the audience. The General Data Protection Regulation (GDPR), a compliant platform helps organizations add their custom corporate logos to the interface, enhancing brand value across the web.
Most valued features by users
API

Activity Dashboard

Third Party Integrations

Data Import/Export

Customizable Branding

Social Media Integration

Drag & Drop

Video Editing
Virtual Tours made easy with Panoee – the free App
Create free virtual tours that engage your audience
Our editor is simple but packed with powerful features. With the free options, you can create unlimited tours, add labels, custom hotspots,  background audio, interactive cards and floor plans. Create beautiful 3D 360 tours that your users never easily forget!
The smoothest and most efficient 3D 360 Virtual Tour player on the web
For more marketing efficiency, do not just show images to your clients, give them a more excellent experience. Panoee offers the smoothest and most efficient 3D 360 Virtual Tour player on the web. Perfect to the last detail.
Easily share, embed and add to listings
Virtual Tours are a great way to increase user engagement. Thanks to Panoee, you can easily add 3D 360 content to your website. The feature of the export allows users to adjust the player settings the way they want. With Panoee you can add custom branding and with business – you can use your own free domain!
Easy sharing is at the core of Panoee. We want to help you share your Virtual Tours with everyone on the web. In any case, you want to share a tour in a real estate listing, embed it on a website or simply share a link via email – Panoee makes it easy to reach your audience, wherever they are.
All 360 cameras supported
Panoee supports all 360 images, with all 360 cameras, use a DSLR or render your images with 3D software – they can all be uploaded and shared on Panoee or your own website.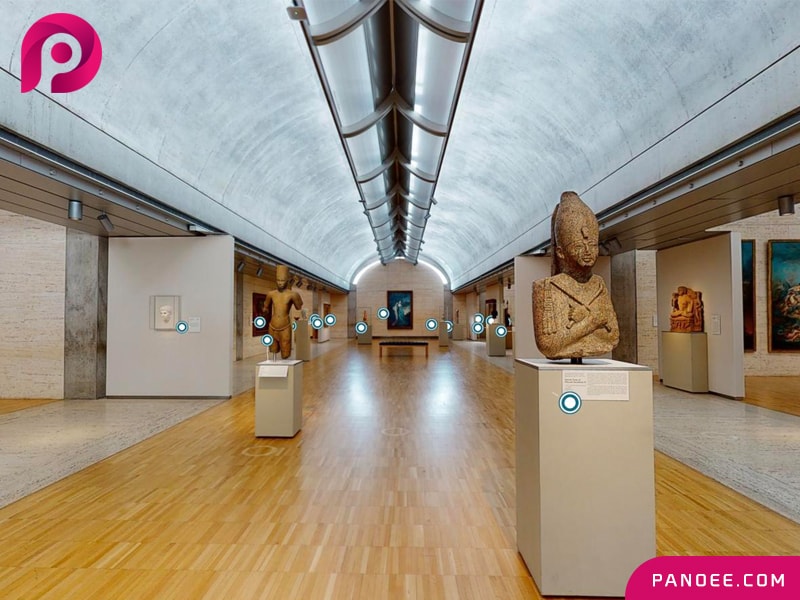 Panoee is used by companies and photographers all over the world. The dedication to quality and usability has made Panoee becomes the leading 3D 360 Virtual Tour platform. Currently, Panoee supports monthly Subscriptions. You can switch between the "Befriend" plan (FREE) & "Companion" plan (PREMIUM). Essentially your Projects will still stay on the platform when you stop subscribing, and your Virtual Tours will continue to be accessible usually without any restriction, including advanced features. Your Plan will switch to the "Befriend" Plan automatically, and still access all your Projects' editors. Users can keep using free features while the premium ones are locked from editing, besides uploading new media if the user storage is not exceeding 20Gb of free data.
Join Panoee today and try it for free and find more information and subscribe to this Plan here https://panoee.com/pricing .!