Are You Searching for Ways to Display Products More Engagingly? Look No Further! E-Commerce Virtual Tours Offer an Interactive Way! In this step-by-step guide, we'll demonstrate how e-commerce virtual tours can make the customer journey engaging, setting you apart from competitors while adding greater customer value. From choosing an interactive platform and adding interactive elements, we will cover everything necessary to produce an eye-catching virtual tour experience that furthers your business!
What is an E-commerce Virtual Tour?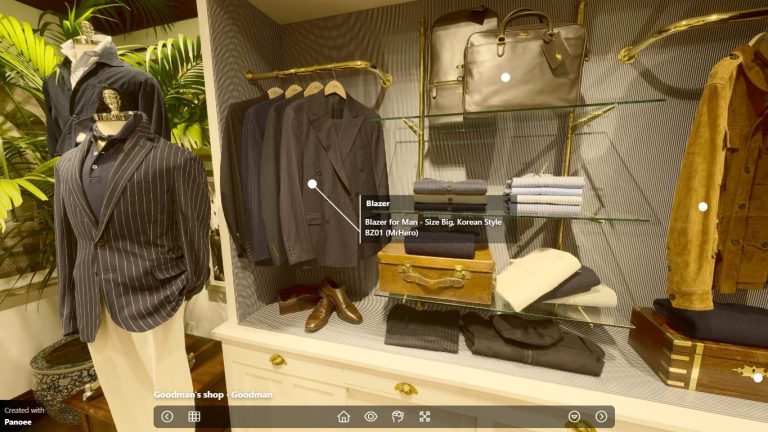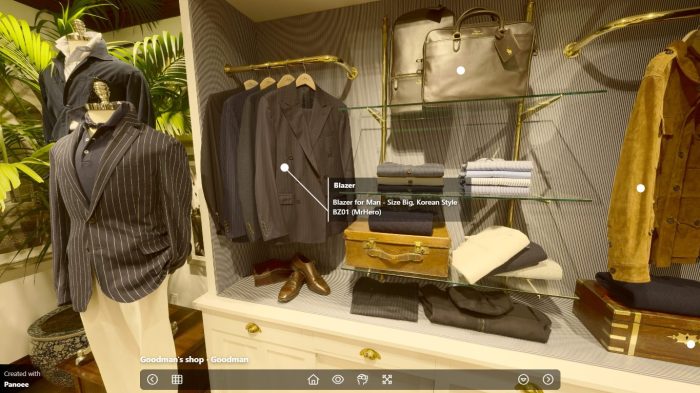 An E-commerce virtual tour provides customers with an immersive, 360-degree view of your store that allows them to explore its products virtually, giving an experience similar to visiting it physically. They can be created using special software that lets you take photographs of your store and stitch them together into a seamless 360-degree view. Users can then explore at their own pace, interacting with products more naturally.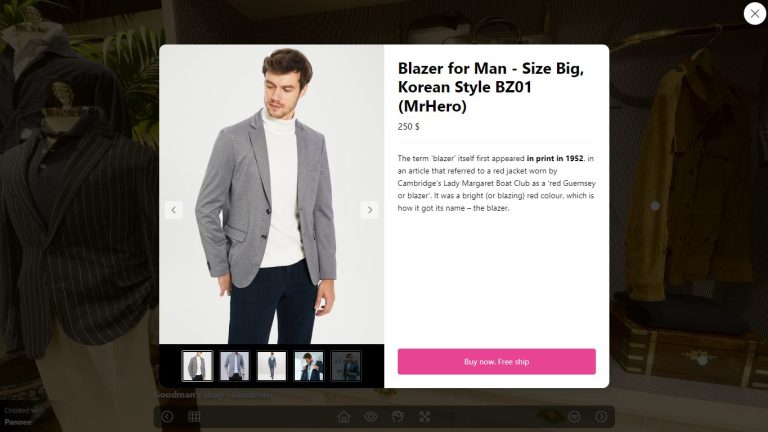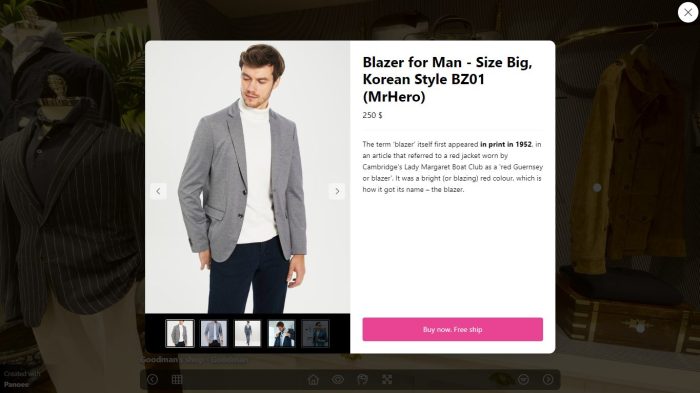 E-commerce virtual tours also can be hosted on your website or social media pages and made accessible worldwide, offering users an engaging experience that helps increase conversion rates and boost trust among potential buyers.
Benefits of Using E-commerce Virtual Tours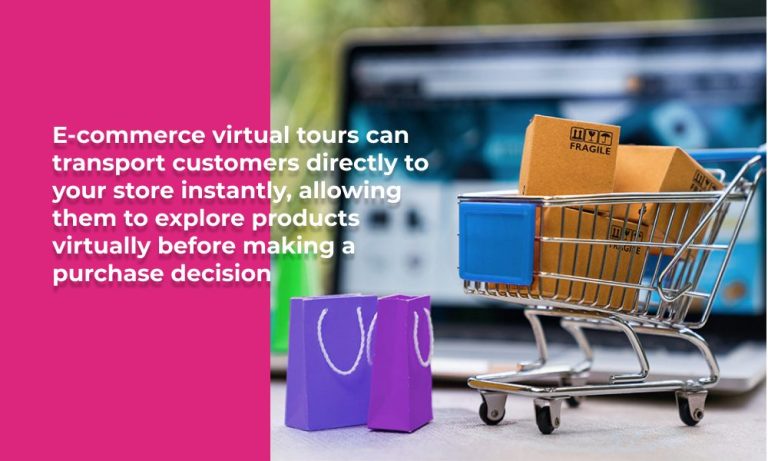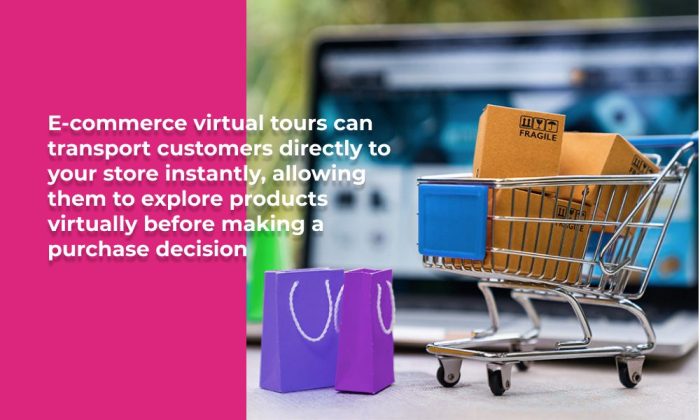 Transport customers directly to your store instantly
Launching an e-commerce virtual tour is an excellent way to bring visitors into your store and give them an intimate view of your offerings in a more friendly and holistically integrated environment than most commerce websites that only display items on white backgrounds. Doing this can set your store apart from competitors while offering unique experiences for customers.
Visualize products virtually
Virtual tours for e-commerce allow users to explore products virtually before making a purchase decision, helping them make better-informed choices and decreasing returns. By giving users a 360-degree view of your products, they will get a clearer sense of what they're buying and how it will appear when purchased in real life.
Greater user engagement
E-commerce virtual tours create a more engaging user experience than static product images, enabling customers to explore your store at their own pace and interact with products more naturally. Giving users this immersive experience keeps them on your website longer and increases the chance of a conversion.
Boost consumer trust
By offering a virtual e-commerce tour of your store, you can increase consumer trust by showing exactly what to expect when they visit in person. This can reduce anxiety and uncertainty related to online shopping while increasing the conversion rate.
Positive retention rate
Users who interact with virtual tours for e-commerce will likely remember your brand and return in the future, giving users a rich, immersive experience that's both entertaining and educational. Creating this engaging encounter will rapidly grow your brand loyalty and customer lifetime value.
Improved SEO
Utilizing virtual e-commerce tours on your website can enhance its SEO by providing users with engaging content that keeps them on your site longer, thus helping boost search engine rankings and attract additional traffic. – How to Master Virtual Tour SEO in 3 Easy Steps
How to Create an E-commerce Virtual Tour?
Step 1: Choose the right platform
Select the Appropriate Platform Finding a platform suitable for an e-commerce virtual tour can be difficult. Our blog covers popular platforms and their comparison; learn more here. Each has strengths and weaknesses; selecting one that meets your specific requirements should be prioritized accordingly
Step 2: Plan your tour
Before creating your tour, it's crucial that you outline its layout and select which products to highlight in it. Doing this will enable a more organized and engaging tour for customers that adds real value.
Step 3: Take 360-degree images of your shop
Once your tour has concluded, please take pictures of your store using either a professional or smartphone camera to capture high-quality shots that accurately represent its products. These shots could take anywhere from 1 hour, depending on their quality. – Learn more to how to create an awesome 360 image
Step 4: Create your e-commerce virtual tour with Panoee
Create a project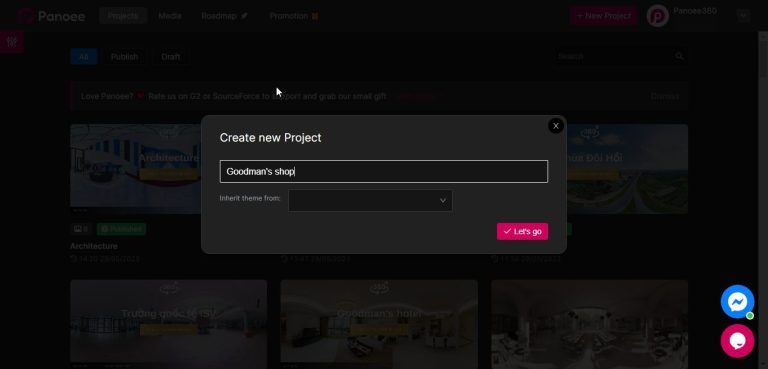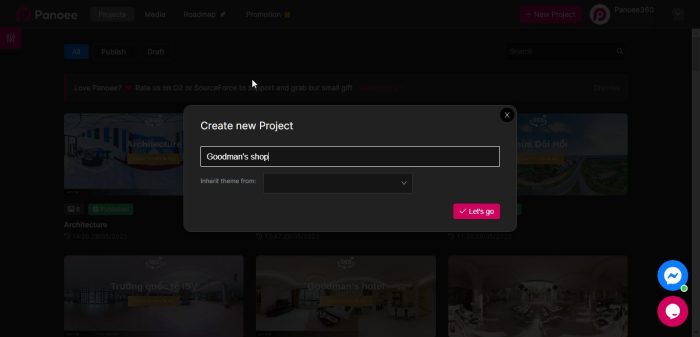 Upload your 360 images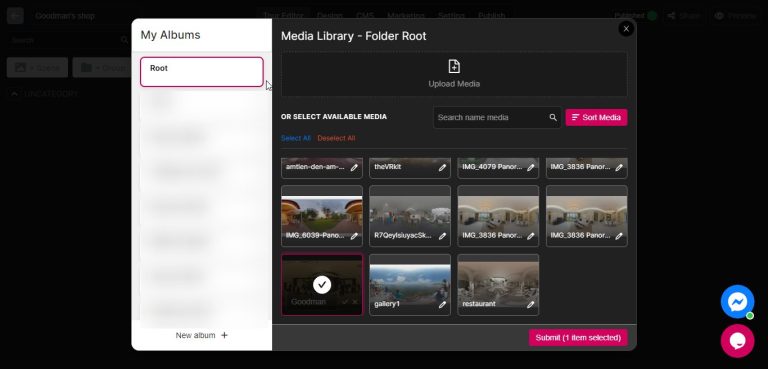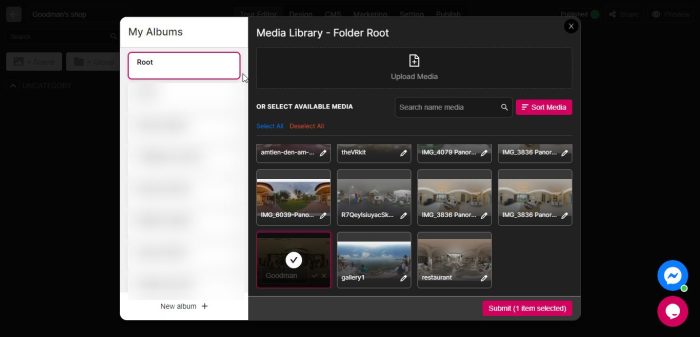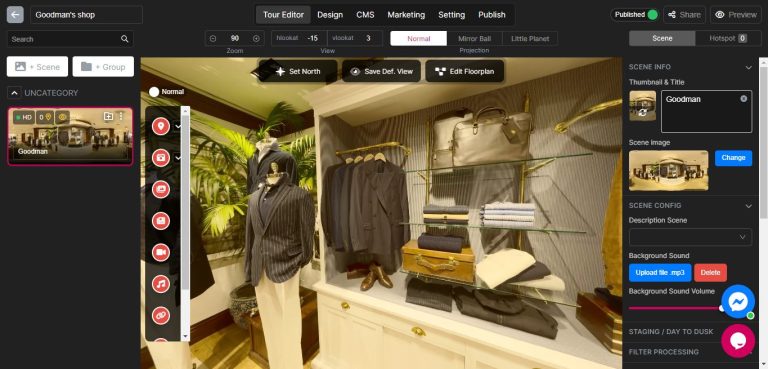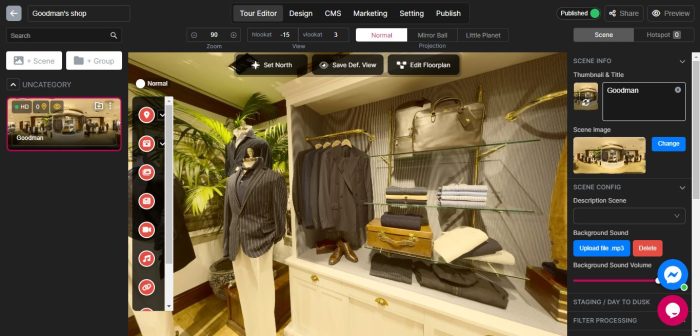 Fill in your product details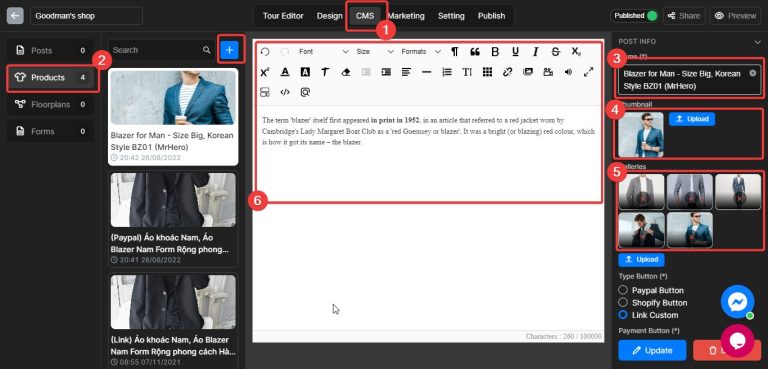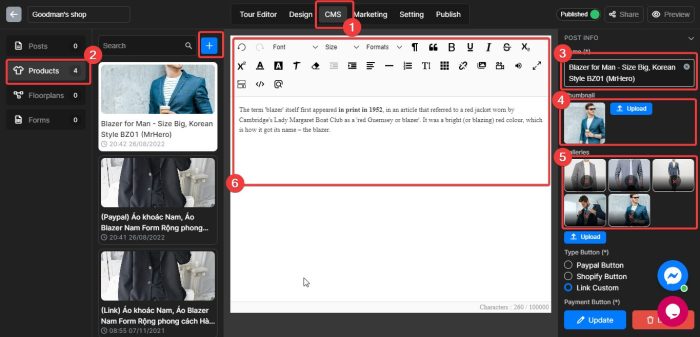 Access the CMS
Choose the Products section
Name your products
Upload the Thumbnail of your products
Upload the Gallery of your products
Fill in your Products description
Choose your payment method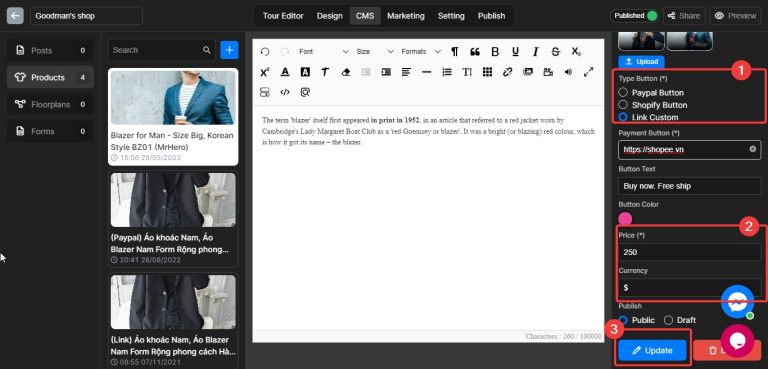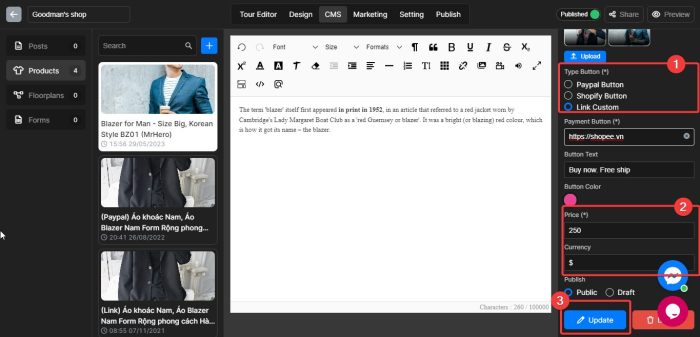 Fill in your price and its currency
Don't forget to save
Make the Product hotspot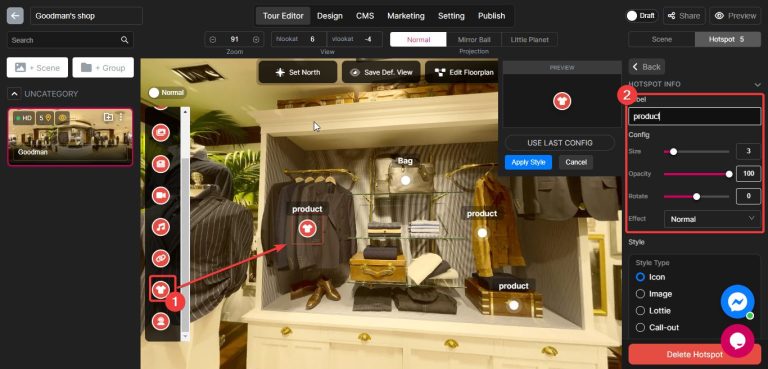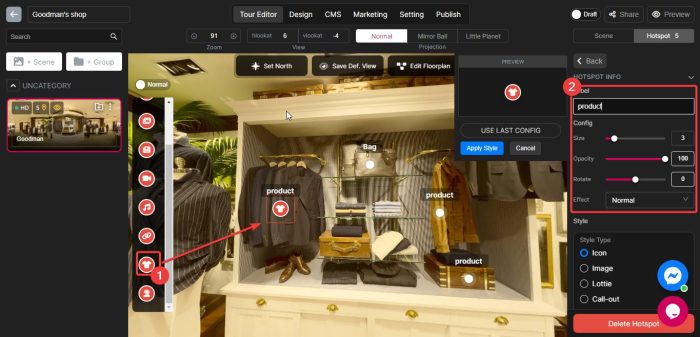 Drag and Drop the Product hotspot
Customize your hotspot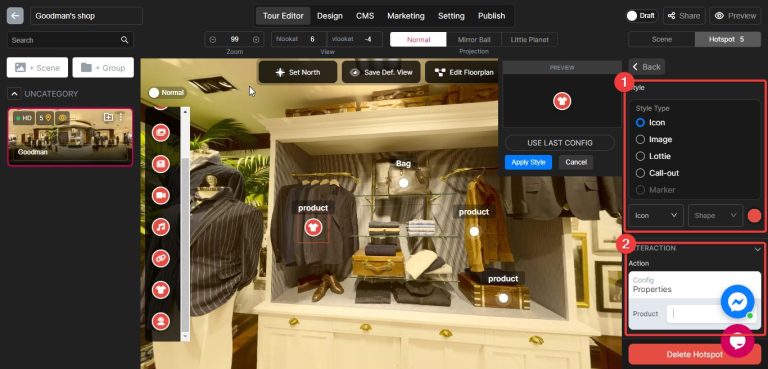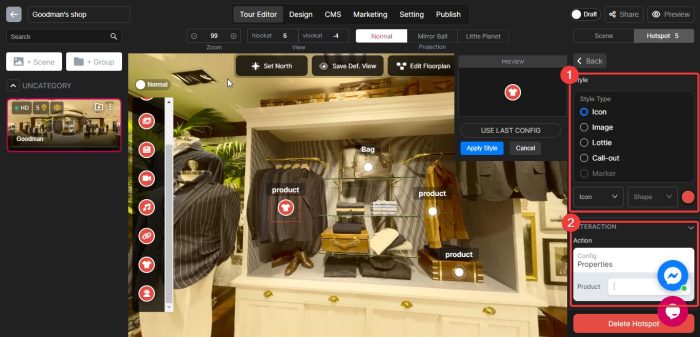 Choose your hotspot style
Add your Product that you have made in the previous step to the hotspot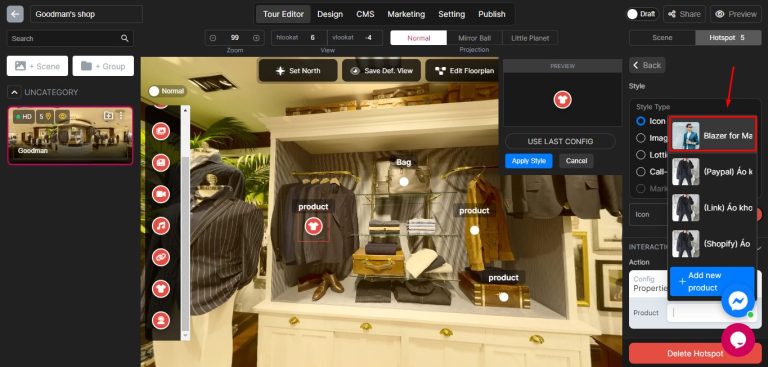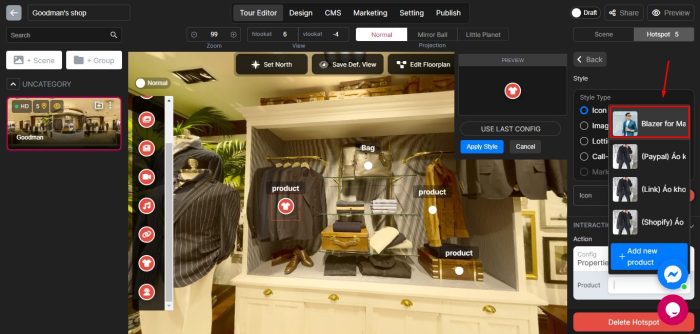 Step 5: Publish and share your tour
Once your tour features interactive elements, publish it online via social media channels or your website so users can explore it virtually and get a greater idea of your offerings. Users will appreciate exploring your store virtually while getting more familiar with all it offers them.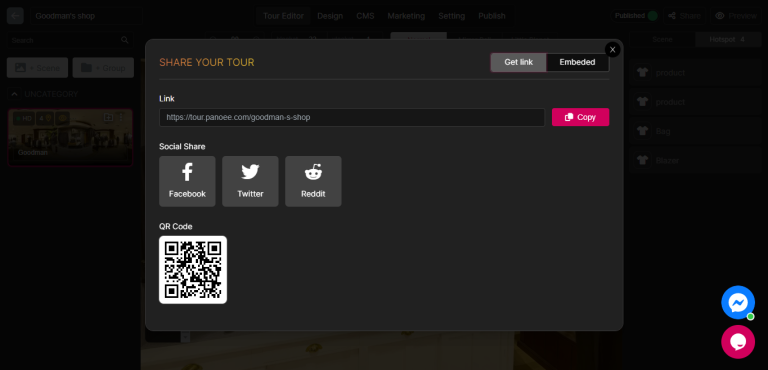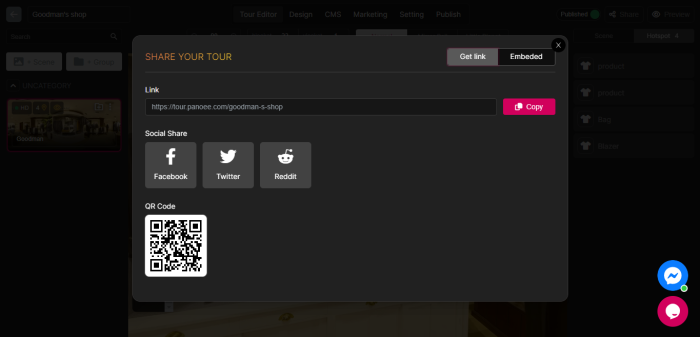 Luckily, with Panoee, you can share your tour through a link provided by Panoee or embed it on your website using embedded code.
Producing an engaging e-commerce virtual tour is an engaging way to showcase your products and provide more value to customers. By following the steps outlined here, you can craft one that stands out from the competition and takes your business further – whether your goal is increased engagement, increased sales or providing better customer experiences, virtual tours can help make all these goals possible! So don't wait – begin creating your virtual e-commerce tour and witness its positive effects firsthand!
Facebook: https://bit.ly/Panoee_Community
Twitter: https://bit.ly/tw_panoee360
Youtube: https://bit.ly/yt_panoee360
Telegram: https://t.me/panoee360