If you want to increase the number of leads that come through your doors, one of the great ways is to have virtual tours. Virtual tours are an excellent marketing tool for generating more interest in your services and products. As virtual tours become more widespread, they can help increase conversion rates for your digital marketing success. In this article, we will discuss the key benefits of virtual tours so that you can see how they will grow your business!
What are the benefits of a virtual tour?
An excellent social media & marketing tool!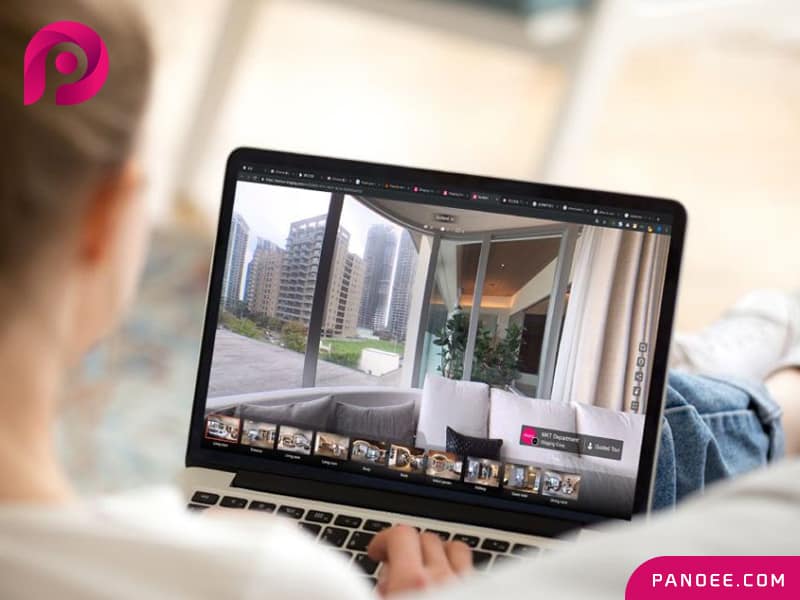 Due to the popularity of social media platforms like Facebook, Tiktok, and Instagram, virtual tours are an excellent way to engage with potential buyers through these sites as well! You can post links that lead to your website or google site; or you can post an autoplay video of your virtual tours that you exported from a trustful software on these platforms to raise brand awareness, as many people will find it helpful when searching for properties that are similar to yours. Lastly, the cherry on top is that web visitors can share your virtual tours on their social media feeds for more visibility.
Visual information is more memorable.
For up to 3 days, people are 65% more probably to remember visual information compared to written or spoken content, which is why virtual tours are such an effective marketing tool! When you share your tour online, potential buyers can easily refer back to these videos if they need help recalling the description of a certain property later on. This will allow them to make a faster decision, which means you can close more deals.
Track viewers by google analytics
Virtual tours allow you to track viewers and their behavior on your website through the use of code that is added directly onto the tour page! This helps with conversions, as it allows you to see which parts of your virtual tour are most effective for getting more leads. You can then make changes accordingly in order to maximize your marketing tactics.
Introducing the beauty of each property
Virtual tours are an excellent way to show off your property to buyers who are unable to come to visit. They allow you to highlight the benefits of each property through imagery and video so that your clients know what they will be getting if they choose one of your properties. It gives potential buyers a feel for the inside like an idea about how large or small, bright or dim, cheerful or beautifully melancholic. This will help you get more leads, as your viewers are able to imagine themselves living in these spaces before they even come out for a visit.
Saving time and money on visiting business
With virtual tours, there is no need for physical video or photoshoots of each location. You can save time and money by creating all of your virtual tours in one location. You do not have to spend hours traveling back and forth between properties.
The personalized property viewing experience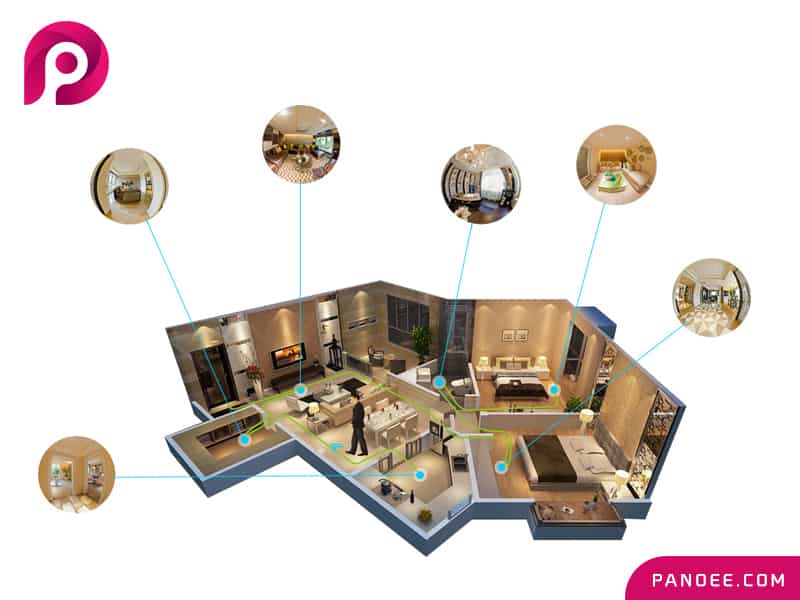 Having a virtual tour on your website is the next best thing to show off your properties in person. You can customize each property preview with photos and videos of the exterior and interior. You can highlight key features of each property and answer any questions that potential buyers may have about things like floor plans, pricing, and benefits. Additionally, online viewers can zoom into certain aspects they're interested in which is one of the primary benefits of 360 virtual tours. Each potential online buyer will have a personalized experience and a better idea of what your property is like, making them more informed about their decision.
Overall, a higher ROI
Virtual tours are a magnificent marketing tool for real estate agents and businesses to use, as they provide benefits like increased search engine rankings, and better buyer experience, all leading to improved chances of selling the property. This coupled with lower marketing expenses, will result in a higher return on investment.
Top 3 best free virtual tour software
A few years ago there used to be a range of free Virtual Tour options however the increasing competition and cost of hosting the tours have led to the herd being thinned. As of now, there are only some worthwhile free VR tour software options. The good news for users is that the competitive Panoee is publishing both a free version and a professional paid version that runs smoothly with fast support.
Panoee
The best free next-gen Virtual Tour software that focuses on helping both 360 photographers & end-users to edit & publish high-quality, versatile, beautiful, interactive 360 Virtual Tours in a few minutes.
Panoee Features
Lead Management

Social Media Integration

Customizable Branding

Media Library

Templates

Drag & Drop

Social Sharing

Photos In Reports

Virtual Reality

For Real Estate

Floor Plans & Maps

Content creation

Listing Management

Hotspot

Panoramas

Voice-Over / Audio

For Hospitality

Text Overlay

Email Marketing
Cloudpano Free version 0
CloudPano is one of the best software platforms for publishing virtual tours. If you are looking for free virtual tour software, CloudPano 360° virtual tour software is a great choice that empowers you to quickly create interactive virtual tours hassle-free. With a few clicks, and no coding required you can upload, connect and publish a 360° immersive experience.
Kuula Free Version
Kuula has a free version of Virtual Tour software, that has so many custom features making your VR tours much more dynamic. The interface is extremely easy to use with plenty of unique options. There are numerous icon options as well as built-in images/videos. You'll also find some advanced features such as horizon correction, zoom limits, filters & lens flares. However, the free version has no way to remove the Kuula branding or host on a separate website.
Why has Panoee become the best free virtual tour software all over the development of this market?
Panoee – "The Only 360° Virtual Tour Software, FREE with Premium Features"
Panoee is the only cloud platform that supports unlimited high-quality, multiresolution panorama with zero cost. Moreover, Panoee supports variant types of Hotspots including polygon Hotspots, media hotspots & product hotspots with lots of customization. Panoee has built-in CMS to manage all posts & data centrally, combining with multiple themes/templates so users can design the Virtual Tours to match business brand guidelines. Panoee also allows users to set up all the interactive features they want including floor plan, auto-rotation, little planet intro, and a sound guide,…
Nevertheless, Panoee's philosophy is giving full freedom to users, so anyone can customize the Virtual Tour's URL the way they want without restriction, including their own copyright information and custom domain.
Why do we love the Panoee?
Support high-quality images and multiresolution
Panoee supports super high-resolution Panoramas and renders them into fully Multi-resolution 360 interactive media, which work best on all devices from mobile to 60" screens.
A platform for everyone for any needs
Anyone can use Panoee at zero cost. There's no limit on the number of the Virtual Tour or how many & how big the Panoramas you can use, as long as you need to build & publish a Virtual Tour.
Panoee is created to be the essential tool for 360 Photographers, and we respect the ownership. Put the copyright the way you want, host on your server or ours, and even use your domain. Everything is under your control.
Robust performance based on the latest technology
We build the infrastructure on AWS that can scale and serve a vast amount of big requests; the platform works so fast thanks to PWA (Progressive Web App), and the KRPano viewer makes the Tour experience smooth on any device.
Panoee is the Virtual Tour Software of Professionals, but for everyone. It has beautiful interfaces and is designed to be so easy to use. You can customize almost any property from Panorama, Scene, Hotspot, Interaction, Media, Publishing, etc.
Any business knows that, in current times, one of the newest ways to do online relevance is by adding a virtual 360 tour of your business to your website and Google profile. Above we offer a few ways in which this can help enhance online presence, with Panoee software free version, designing a free virtual tour is 'a piece of cake'!.