The world is facing an unprecedented global health, social and economic emergency as a result of the COVID-19 pandemic. Social distancing is one of the ways to cut the chain of transmission, but are you bored from being in quarantine? If the answer is "Yes", why don't you try to discover the world in your own way with Virtual Tours – a technology worth experiencing in the pandemic with the following four most prominent benefits.
1. Saving time – Traveling more
The prolonged Covid situation is the best time for travelling at home. Instead of traveling a great distance, now just standing at one location, you can experience each famous place in your trip. Not only do we stop at visual experiences, but we also create itinerary journeys for travel from beginning to conclusion.
At each location, you can stop to explore outstanding information such as history, specialties, detailed images, sounds, etc. there. Your experience space is not limited, you can observe the whole scene from many different angles, you can also interact with objects and especially at many tours that support the feature of searching for booking rooms at that location.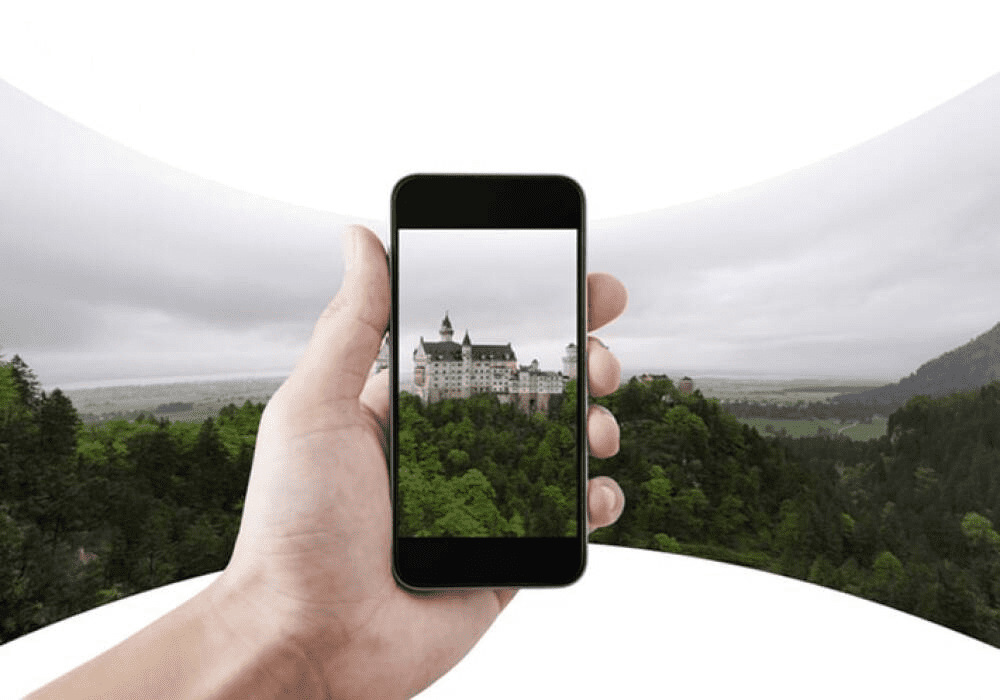 2. Saving money by using Virtual Tours at home
Instead of traveling traditionally, you can choose a home tour and experience the space, images truly and vividly without having to go too further or making a long and expensive plan for a trip. No pay for traveling, dining, renting or booking tickets, now you can save money with the new Virtual Tour Software technology. Customers also can optimize simple and conveniently the cost source but still fully experience authentic travel.
3. Safe experience with Virtual Tour
Safe Experience makes sure when you select Virtual Reality Travel, a trip will be awful if you have to go through problems. It could be an accident caused by terrible weather, an inconvenient climate, environmental allergies, etc, but in the Virtual Tour world you can ignore those things.
Another example can be known that the scenery where you chose to travel isn't as gorgeous as you think: the hotel room you rent isn't as depicted in the photo they advertised, the size isn't what you expected, and so on but when you're in a Tourism Virtual Tour, you won't have to worry about it.
4. Getting more interesting experience in Covid-19 Pandemic
Finally, it isn't missing the chance to do more exciting things, such as planning a private vacation for just you, double-checking something you read in a book, or simply realizing a dream of visiting a place you love but don't have the funds to visit. So many exciting things, so many experiences or lessons you can get back from the perspective of a Tourism Virtual Tour in the context of COVID-19.
Traveling is said to be easier than ever before. Instead of taking a long vacation as in the past, because traveling takes a lot of time and requires you to set aside a specific budget as well as certain expertise. Now all you have to do is make every trip as simple as possible through Virtual Tours.
5. Do you want to create your own Virtual Tour?
If you are a photographer, an agency, or simply an enthusiast who wants to keep tourism moments, https://studio.panoee.com/ is the tool for you. With a friendly interface, you can easily create a virtual reality tour with the basic features of a Virtual Tour 360 from leading visitors to your trip through using image and sound hotspots, audio, news, video in the most intimate and vivid way.
At https://studio.panoee.com/ you are provided with available themes, plugins, view control tools, allowing you to create your tour quickly and easily. You can also share virtual reality tours with your own URL on multiple platforms just by copying and sharing the link. So if you want to create your own virtual tour right now, please visit us: https://studio.panoee.com/