Virtual reality has been booming since late 2019 till, after the Covid-19 quarantine, more and more people started to embrace advanced technology. In detail, virtual tours are collections of related 360 images which can be viewed and rotated in web browsers or mobile apps. They are interactive, show off spaces very well, and are very popular with viewers and customers. In this article, we show you the best virtual tour app for Moblie and Window.
What are the most common virtual tour features?
Virtual Tour features come in many different flavors, for instance:
Rotate and zoom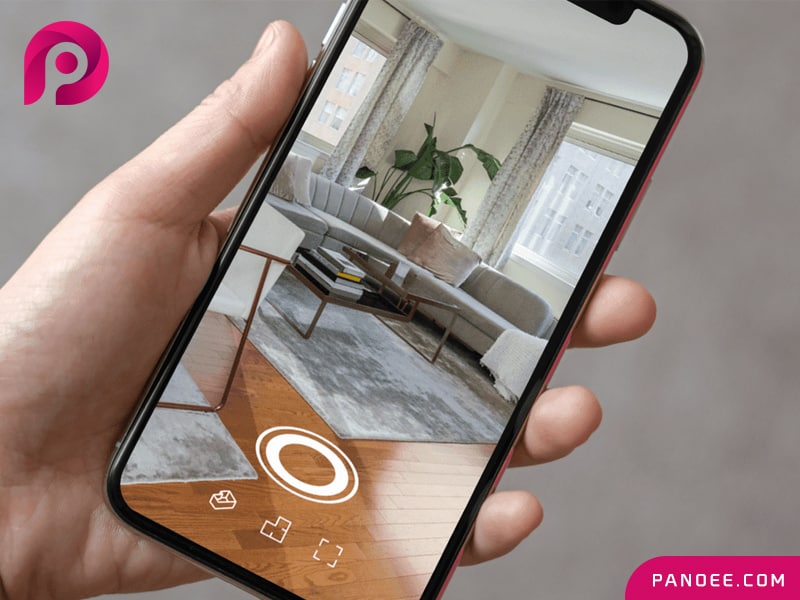 While some tours are highly curated and only show you things according to a script, others let you discover at your leisure and zoom in on things they want to pay special attention to.
Click and learn
Many tours have some way to interact with the surroundings, at least in the selection of objects, buildings, etc. Thus, when something is selected, detailed information about the object is presented, often in the form of text or an audio description.
Virtual interactions
Sometimes, interactions are more elaborate than text showing up on a user's screen. For example, they might unlock animations showing some processes, or even handle objects – opening doors, picking up and moving items, etc.
Teleportation
Some tours are designed for gradual movement that mimics walking, while others let you jump around different locations at a moment's notice. In some cases, users open a map and select the point that they want to be teleported to.
Virtual tour guide
To fully mimic a traditional tour experience, some providers add a digital avatar or AI in the tour, guiding visitors and providing information through audio tracks.
What are the Main Types of Virtual Tours?
You might think virtual tours are only meant for visiting famous landmarks, museums, and historical locations, but this could not be far from the truth. Modern consumers love having more options to preview places they frequent regularly, and many specialists in different lines of work have a severe need for virtual visualization and planning.
Though a 360-degree tour can be any that allows you to see sights around at all angles, the main definition of this tour is one filmed with a camera. The tour is either created through a sequence of camera shots merged together, or one continuous shot filmed on a 360-degree camera. Among the benefits of 360 virtual tours are high accessibility and ease of spreading since they can be deployed on any website and app. 
3D Virtual Tour
This tour is presented through 3D models as the name suggests. In detail, the whole environment of the tour tends to be modeled in 3D. This kind of 3D experience starts when a user opens an application or it runs automatically, and then they see the 3D location on their device's screen. Users can create 3D tours with beautiful details and a multitude of interactive options. They can be deployed on the web or packaged into apps for mobile, desktop, and other platforms. Especially, these tours can even be created for fictional and long-destroyed locations.
Virtual Reality Tour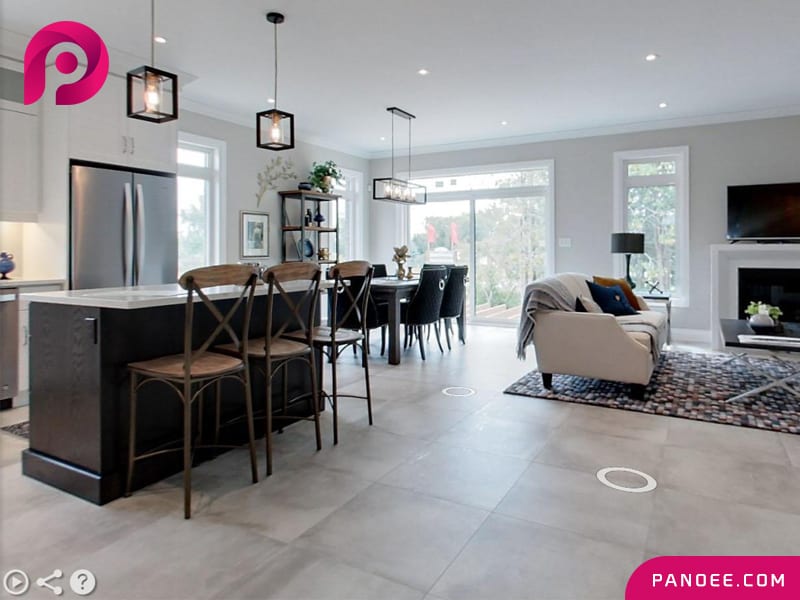 3D virtual reality tours are the closest you can get to visit a place in person without physically being there. They offer an unprecedented level of immersion, realism, and user control. Essentially, it feels like you are standing in this location and taking in the views. Using a headset and proper software featuring the virtual world in 3D, users arrive at the location, where they can look around just by turning their heads and work alongside the environment using the controllers that come with the headset.
The best virtual tour applications
Creating your own virtual tour is a process that ranges in difficulty. It is totally easy to film a video or take some photos and merge them together. However, if you choose to create a 3D experience presented through software, you may spend weeks to months working on it. You will need visual references such as photos, videos, sketches, etc. of the target location and its related areas. With these references, you can start creating the 3D environment and all accompanying 3D models. If you have a plan to make the models detailed and realistic, this stage may take up the bulk of the development time. After that, it is just a matter of importing the 3D assets into a development platform, creating all your interactive functionality and packaging the app, and conducting plenty of testing. 
After researching, we can sum for you a list of the best virtual tour app for mobile devices and PC.
The best virtual tour app for iPhone and Android
You can make a virtual tour using your Smartphone, iPhone as well as Android, using the one of below apps.
My360
Build your own interactive virtual tours with our online virtual tour software, compatible with any 360-degree camera (LG, Samsung, Ricoh Theta, Insta360, GoPro, etc, and stitched DSLR images). It is even easier to get started by giving you a 2 week free trial period with no obligation and without giving any payment.
Kuula
Kuula is an easy-to-use and budget-friendly solution to create 360 Virtual Tours for real estate, architecture, hospitality, construction, and education. Easily upload, edit and share to impress your clients, generate leads, and boost sales!
The best virtual tour software for PC
Panoee is "The Only 360° Virtual Tour Software, FREE with Premium Features", which focuses on helping both 360° photographers and end-users to edit and publish free high-quality, versatile, beautiful, interactive 360° Virtual Tours in minutes.
Basically, Panoee has done the user interface and expressed the user experience very well. It works really fast and intuitive just like you expected from a Web App. With drag and drop and customized panels, this product seems to be inspired by Figma for Virtual Tour software. Especially, you can manage lots of projects and publish a new one within minutes, just upload the Panorama and drag it to create a connection, and then everything is ready to share or embed on your own website. 
If you're looking for ways to more effectively engage your audience through virtual experiences, Panoee's solution might just be right for you.
To get more detailed information about Panoee, feel free to access our Website at: https://panoee.com/ and our blog at https://panoee.com/blog/. Or just start making your own virtual tour at https://studio.panoee.com/account/auth/register.