Are you searching for an engaging way to provide real-time customer support and boost engagement on your virtual tour? Facebook Messenger chat may be just what's needed! Customers can receive answers instantly to any inquiries while receiving the information they need for informed decisions. Incorporating Messenger chat into the experience of virtual tours will create even greater interactivity and strengthen relationships.
1. What is Facebook Messenger Chat to Your Virtual Tour?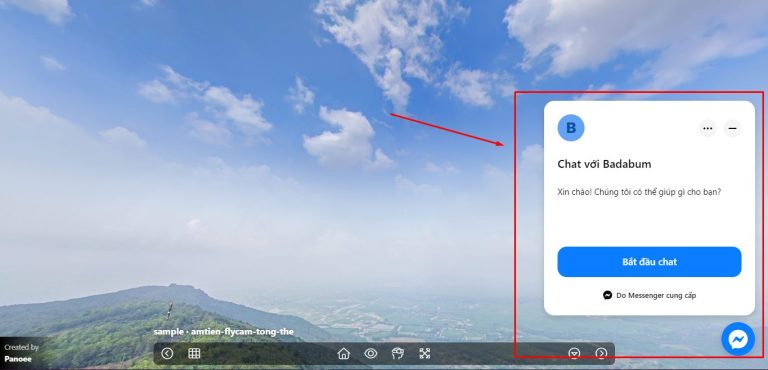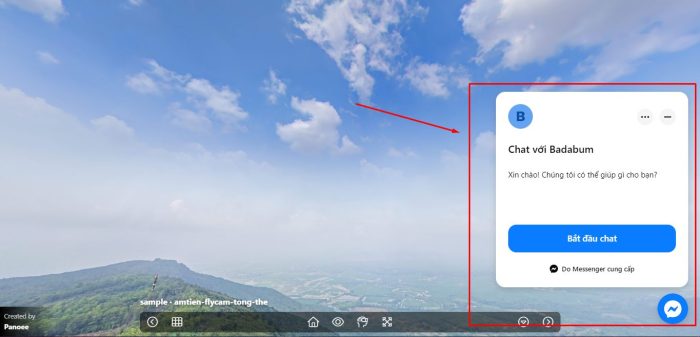 Facebook Messenger chat provides your customers with real-time communication capabilities, making virtual tours more interactive experiences that keep customers engaged and interested. When added to a tour virtual tour experience, this feature will provide customers with a truly interactive experience that keeps their attention intact and ensures they remain interested.
Virtual tours have quickly become popular as businesses look for innovative ways to engage their customers. A virtual tour provides customers with a digital simulation of an actual space they can explore from their computer or mobile device; real estate agents, hotels, and other businesses often utilize this form of engagement with prospective clients to highlight properties for sale or rent.
Add Facebook Messenger chat to your virtual tour to improve customer service and engagement. With Facebook Messenger chat, you can instantly answer customer inquiries in real time while providing them with all of the data required for informed decisions.
2. Why do you need to Add Facebook Messenger Chat to your Virtual Tour?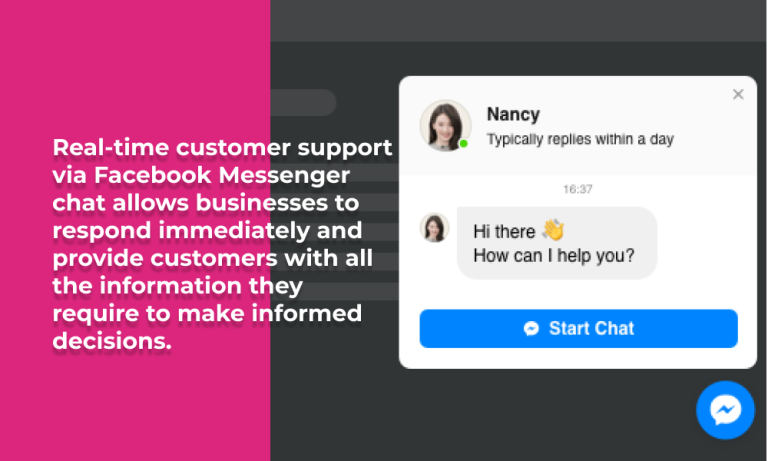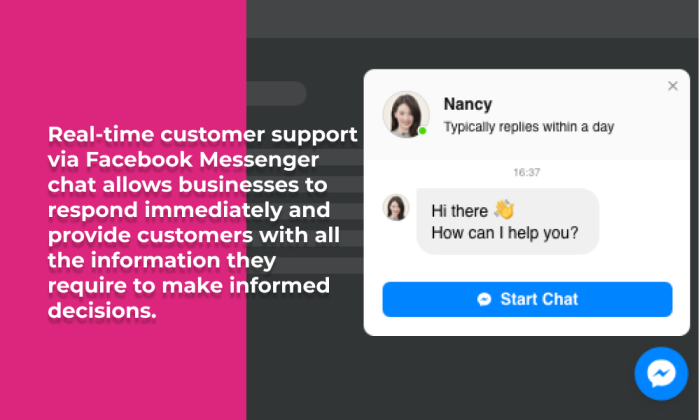 Provide real-time customer support
Facebook Messenger chat allows businesses to respond immediately and provide customers with all the information they require to make informed decisions. This feature can be especially beneficial to virtual tour companies as customers might have questions regarding the tour itself or products/services offered – real-time customer support ensures customers receive what they need as quickly and efficiently as possible.
To provide real-time customer support via Facebook Messenger chat, installing a chat plugin onto your website or virtual tour is necessary. Facebook offers various plugins enabling customers to send messages through Messenger while giving you real-time support in response. Once installed, customers can contact you instantly using Messenger chat, giving customers real-time service from you!
Answer customer questions quickly and efficiently
By offering real-time customer support via Facebook Messenger chat, you can quickly and efficiently help your customers get the information they need about your products or services quickly and efficiently, which is essential since customers considering making a purchase may have questions that need answering before making their final decision.
For faster customer responses, a system must be implemented to respond to messages quickly. A dedicated team member should monitor Messenger chat and respond to them quickly when messages come in; you should also have pre-written responses ready that can quickly answer customer inquiries.
Increase customer engagement
Add Facebook Messenger chat to your virtual tour for a more interactive customer experience. Customers can ask questions in real-time and receive responses immediately, making them feel more fully engaged with your business.
It is important to encourage customers to ask questions and provide feedback to maximise customer engagement via Messenger chat. One effective strategy to accomplish this goal is adding prompts throughout your virtual tour that encourage customers to send messages using Messenger; you should then quickly reply with useful responses that encourage further customer interaction.
Build stronger relationships with your customers
Facebook Messenger chat effectively builds stronger relationships with customers by offering tailored support and assistance, helping them feel valued and appreciated.
Your responses must be friendly and helpful to build stronger relationships with your customers through Messenger chat. Be sure to personalize each response by using their name or addressing specific concerns during a conversation. By providing outstanding customer service through this medium, you can cultivate loyal patrons who will remain part of your customer base indefinitely.
3. How to Add Facebook Messenger Chat to a Virtual Tour?
With Panoee, Adding Facebook messenger chat to your virtual tour is easier than ever. Let's follow some simple steps to know how it works:
Step 1: Create a Facebook page for your business (if you don't already have one)
All you need is to click here and fill in your business information. It also has a preview section so that you can see what your page will look like.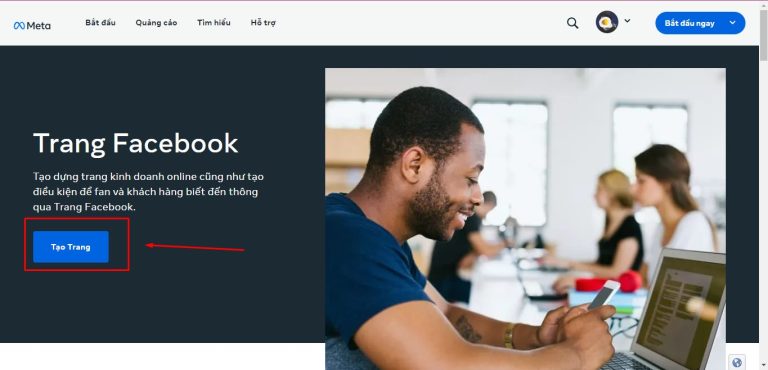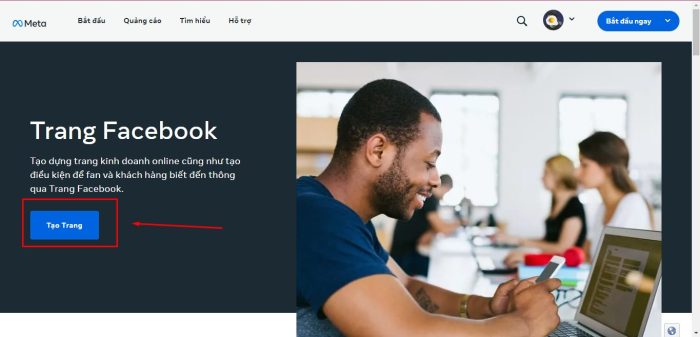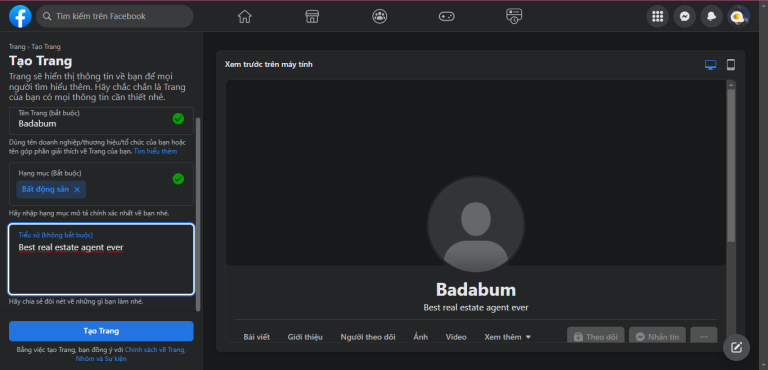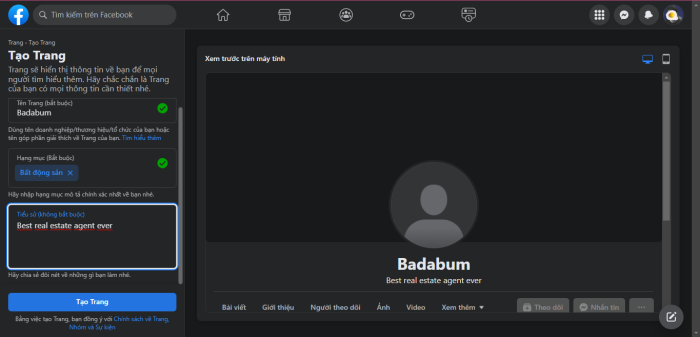 Step 2: Config your Facebook Messenger
You need to access your Meta Business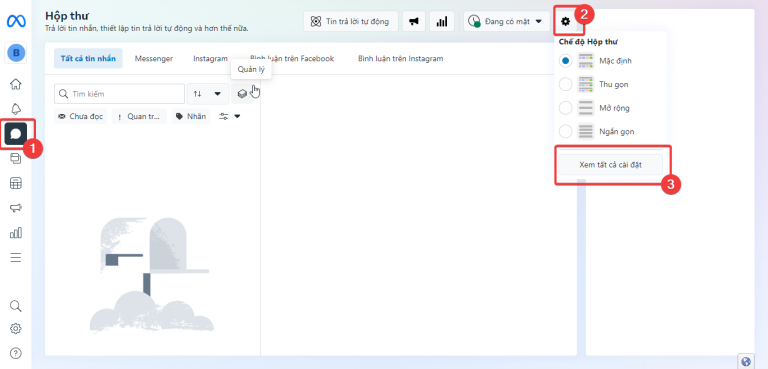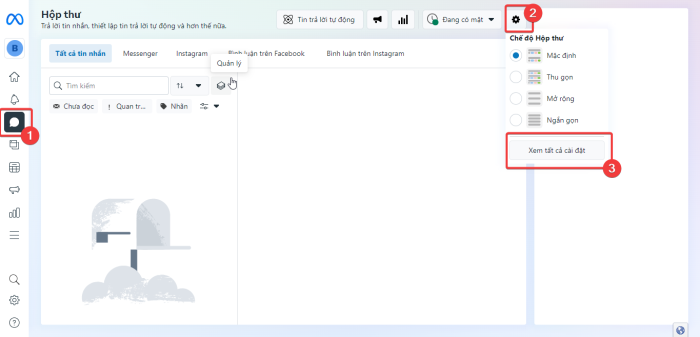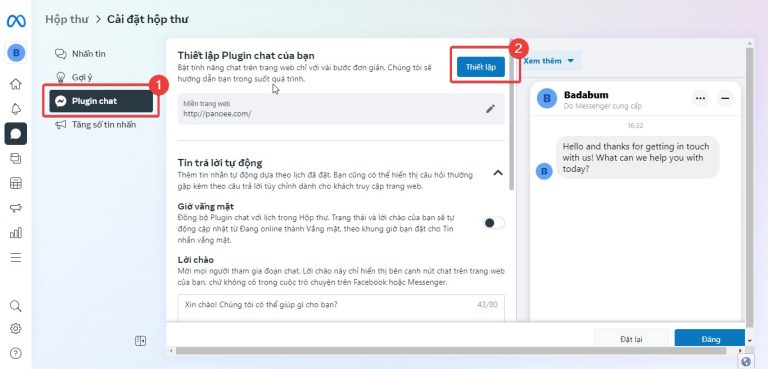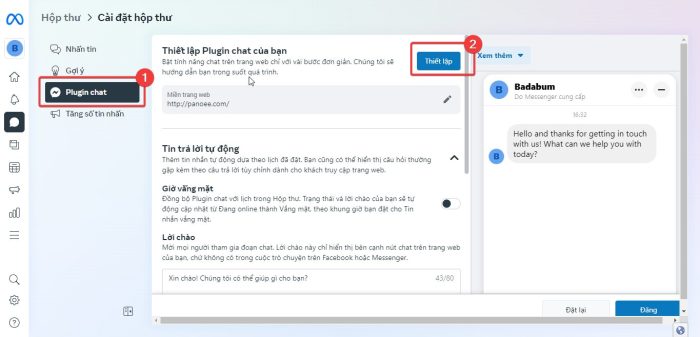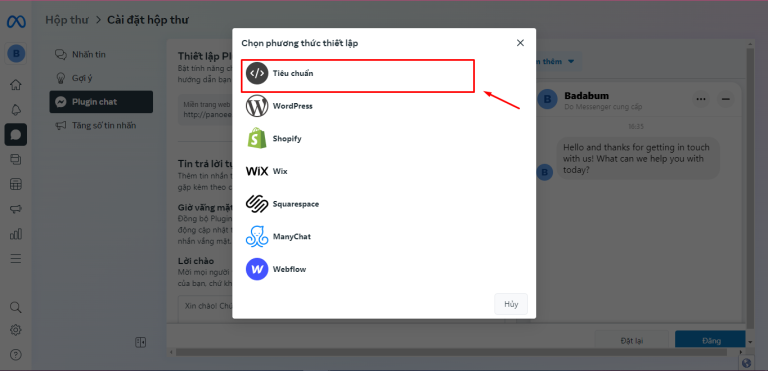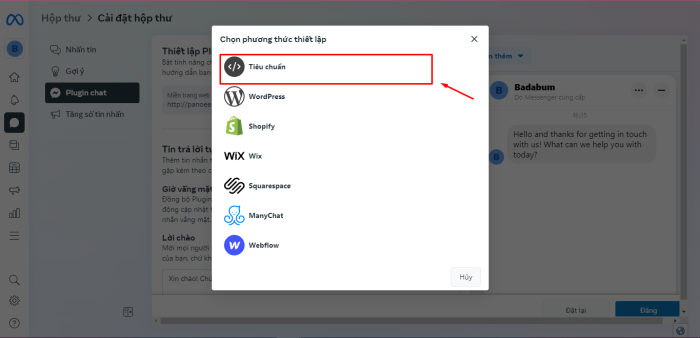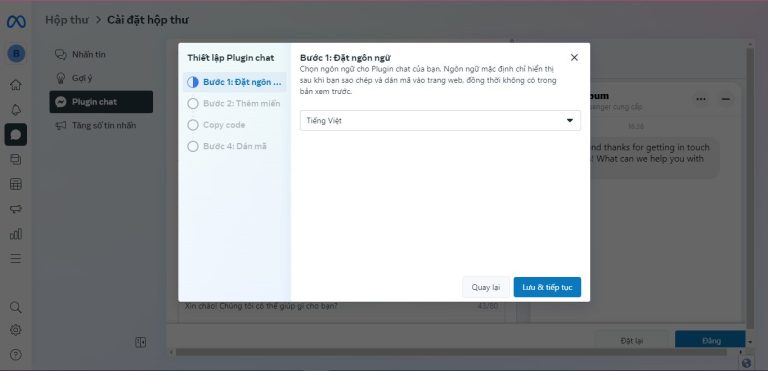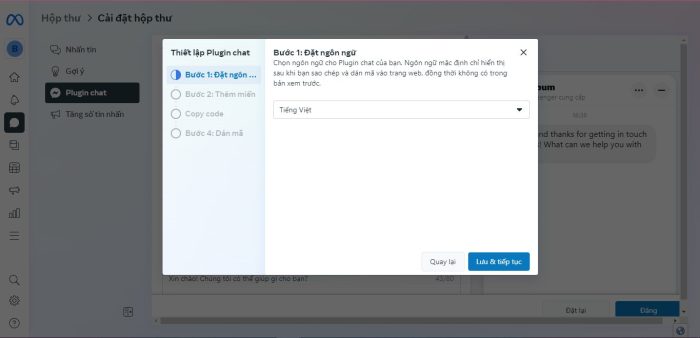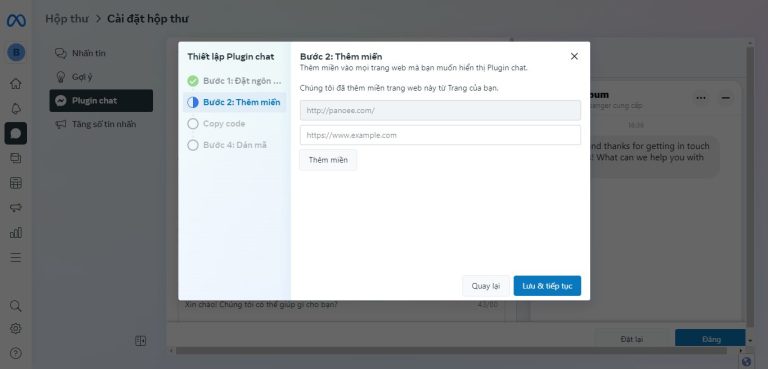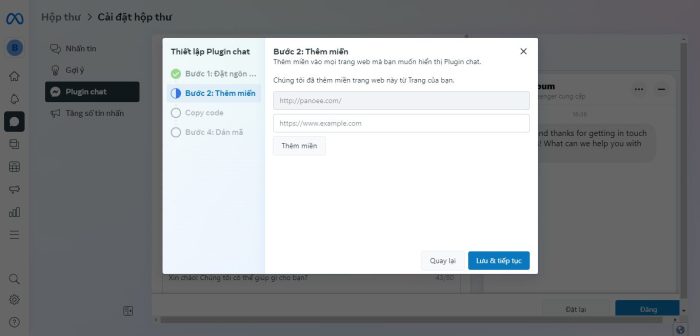 Step 3: Copy the plugin code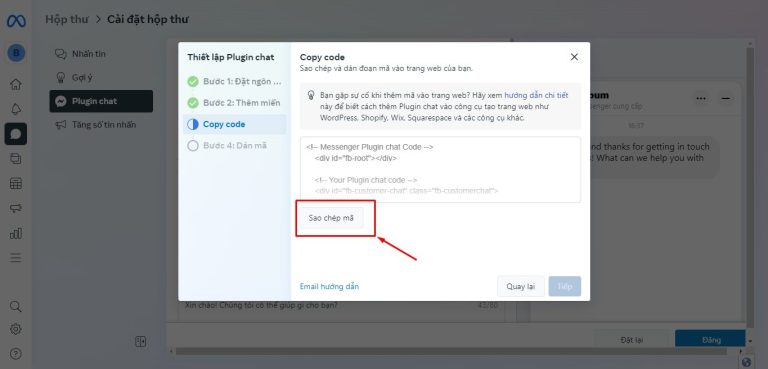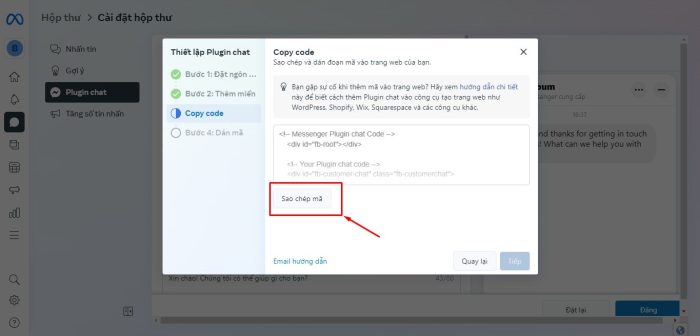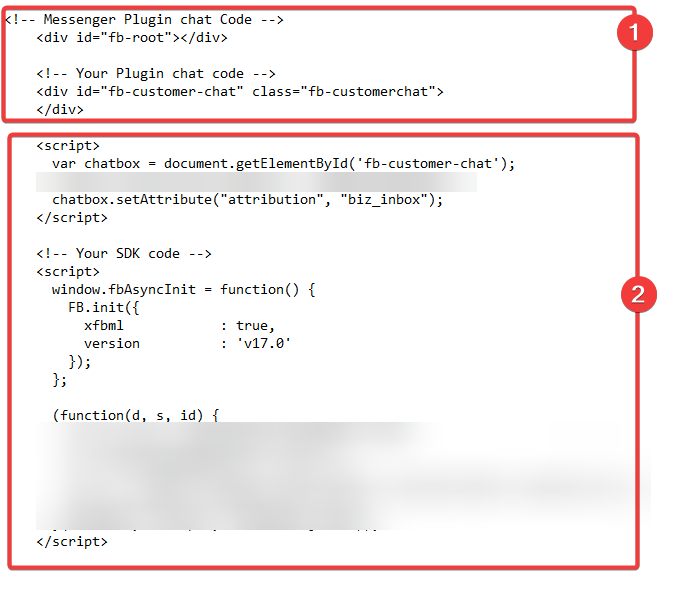 Step 4: Add the code to your virtual tour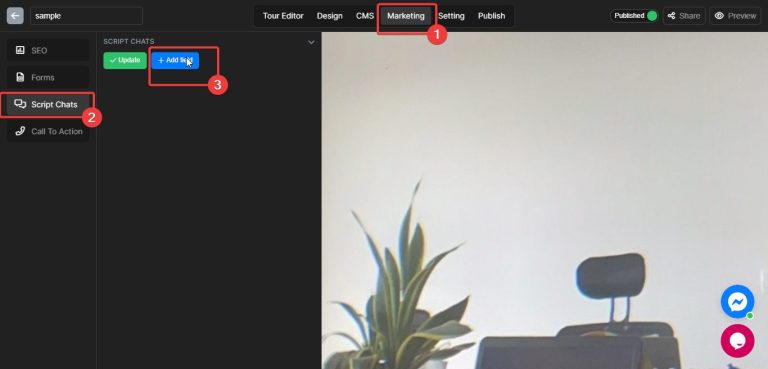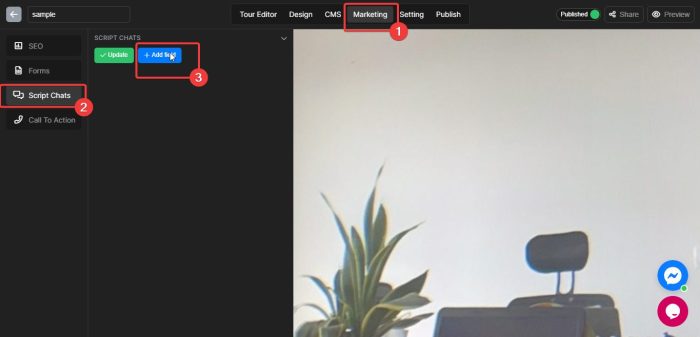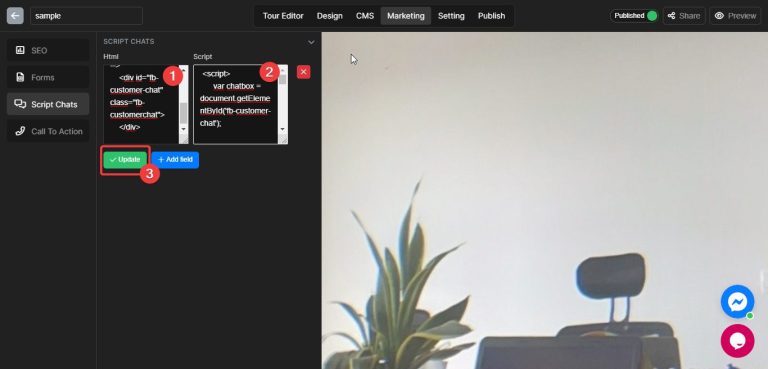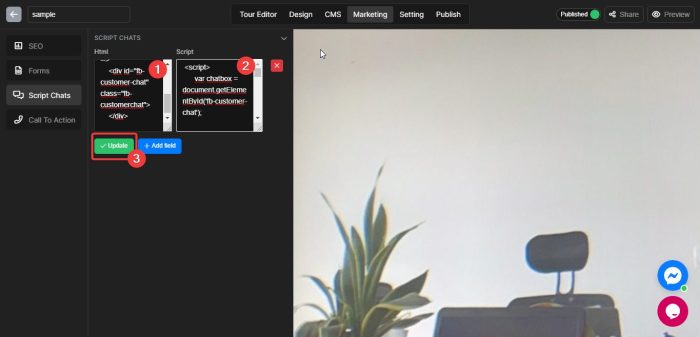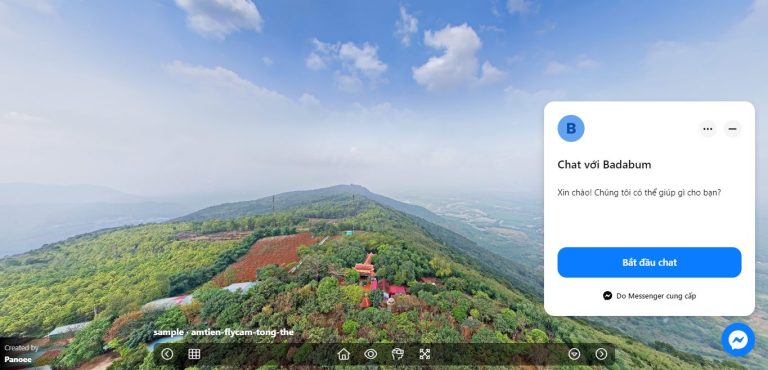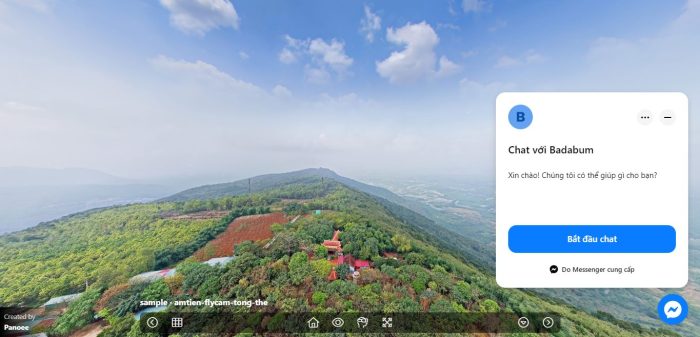 4. Some tips to Maximize effectiveness with the Facebook Messenger Chat on your Your Virtual Tour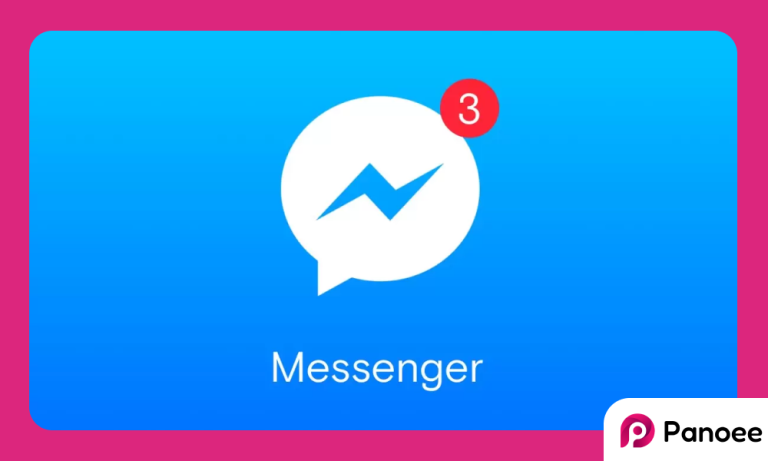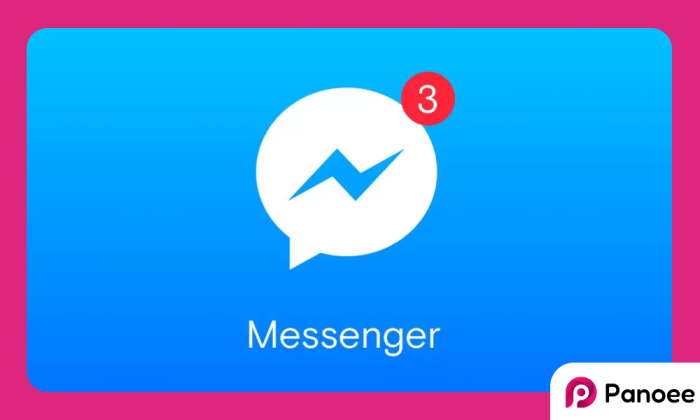 Be responsive: Make sure you respond quickly to customer messages
Respond to customers quickly when they contact your business through Facebook Messenger chat to demonstrate your dedication to providing top-tier customer service. If unable to respond immediately, consider setting an automated message that informs customers when to expect their response.
Be friendly: Use a friendly tone when communicating with customers
Communicating with customers using Facebook Messenger chat should take on an approachable, conversational tone to put customers at ease and increase participation in virtual tours. Avoid overly formal language or technical jargon that they might misinterpret as well.
Be helpful: Provide customers with helpful information and resources
As one of the main advantages of Facebook Messenger chat, one key benefit lies within its real-time support and information provision to customers. When engaging customers via this channel, ensure you provide helpful resources which enable them to make educated decisions regarding your virtual tour – such as links or answers for frequently asked questions (FAQs).
Be proactive: Reach out to customers who haven't messaged you in a while
Be proactive with Facebook Messenger chat by reaching out to customers who haven't messaged in a while to see if there's anything that you can do to assist. Doing this will keep customers at the top of their minds while guaranteeing positive experiences with virtual tours.
Integrating Facebook Messenger chat into virtual tours can be an excellent way to provide real-time customer support and increase engagement. Customers can receive immediate answers to inquiries while gathering the knowledge necessary for informed decisions. Integrating Messenger chat into virtual tour experiences will create greater interactivity and foster stronger relationships.
Follow Panoee:
Facebook: https://bit.ly/Panoee_Community
Twitter: https://bit.ly/tw_panoee360
Youtube: https://bit.ly/yt_panoee360
Telegram: https://t.me/panoee360