Virtual Tour Software is a must-have tool for 360-degree photographers. It allows you to create a virtual tour with all the features and hotspots. The new Cloud-based Virtual Tour Software is catching up to the Cloud computing trend. These Cloud-based solutions can be taken into consideration for their flexibility and superiority.
You can work anywhere, anytime with your browser.
You can log in to your project and create or edit Virtual Tours on your iPad or compact laptop while you sip a cup of Espresso at your favorite coffee shop. All changes are made in real-time. Sometimes you don't even need to click "save," and the Software makes the changes delivered automatically. Because everything is processed on Cloud, you don't have to use a high-performance Workstation. It's so convenient!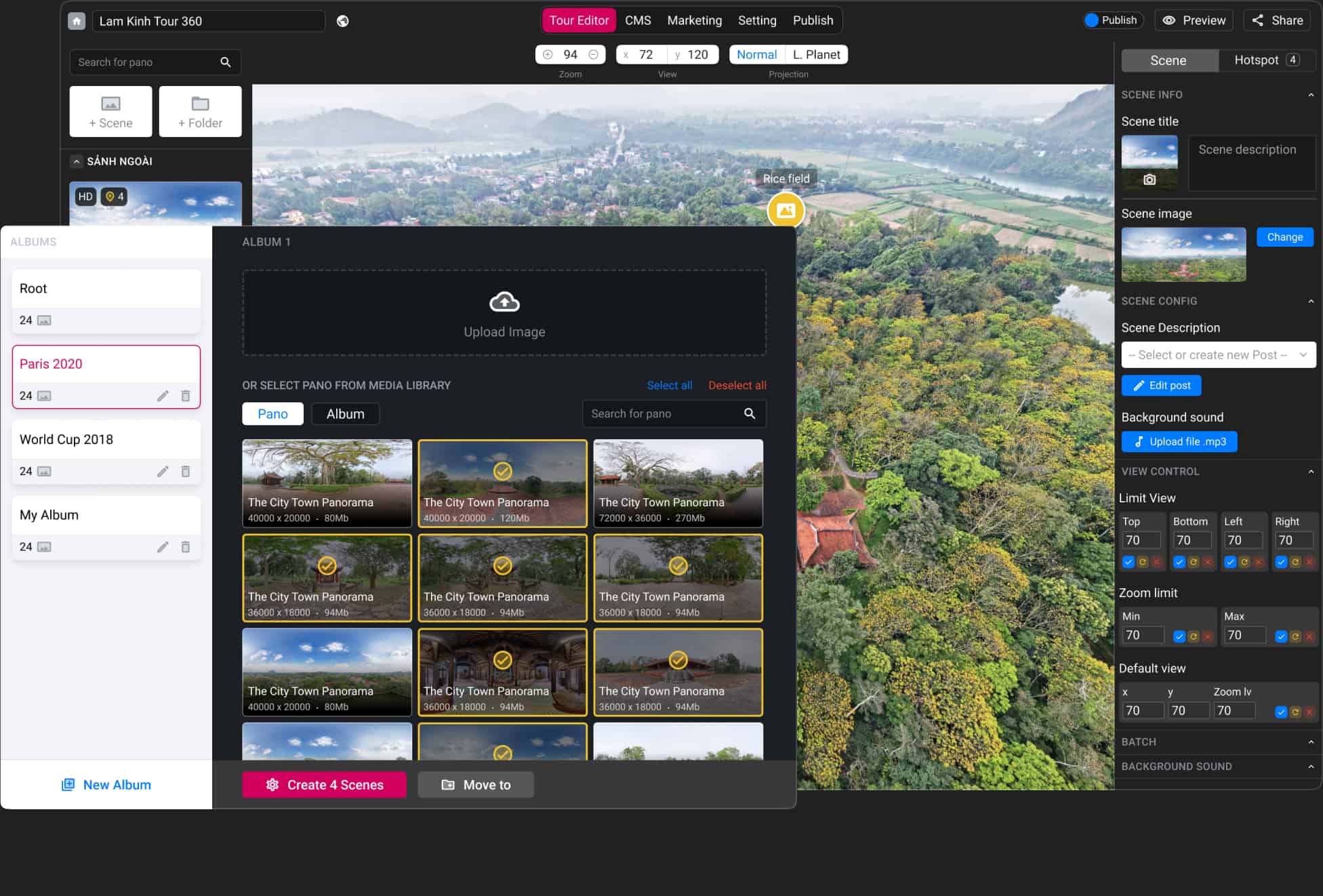 While it took 2 hours to complete a Virtual Tour project using offline Software, the Cloud-based Software takes only 30 minutes to drag and drop into a completed project.
Automatically & continuously update.
What time has it been since your KRPano was last updated? It can be a hassle to update offline Software. Users have to download and install the updates manually. Do you think your Software could soon become obsolete, or will you need to wait for months to fix minor bugs? Cloud-based solutions such as Panoee gather feedback and release new updates every day. It frees your time to focus on other tasks. You don't need to worry about viruses that can sometimes cause your computer to crash.
Flexible pricing policy
3DVista is 499€ and Pano2vr is $350. Even Krpano is known for its "low price" of $150, which is a significant initial investment. Cloud-based solutions offer more flexibility and come with interactive incentives. It is possible to stop using a subscription at any time without risking your projects. Virtual Tours must be installed on the Server for 90% of customers to receive the hosting solution.
But among all the Cloud-based Virtual Tour software, why don't you pick the cheapest one of $0.
Optimize workflow and increase cooperation
Cloud-based Virtual Tour software reduces effort and time by avoiding simple repeating tasks.
For every customer change request, especially for Virtual Tours that offer Multiresolution, it is necessary to recreate the image tiles, push them up to Server again, and announce the changes to customers. This process takes time, but it is also frustrating. If your project is simple, you will need to create the image tiles again and push them up to Server.
Never re-create the Virtual Tours again.
In thousands of cases, your Mac or PC crashes suddenly. But you don't have any backups. It is possible to lose all your efforts because the current Offline Virtual Tour Softwares do not have a recovery mechanism. Below is a picture of the scope of the project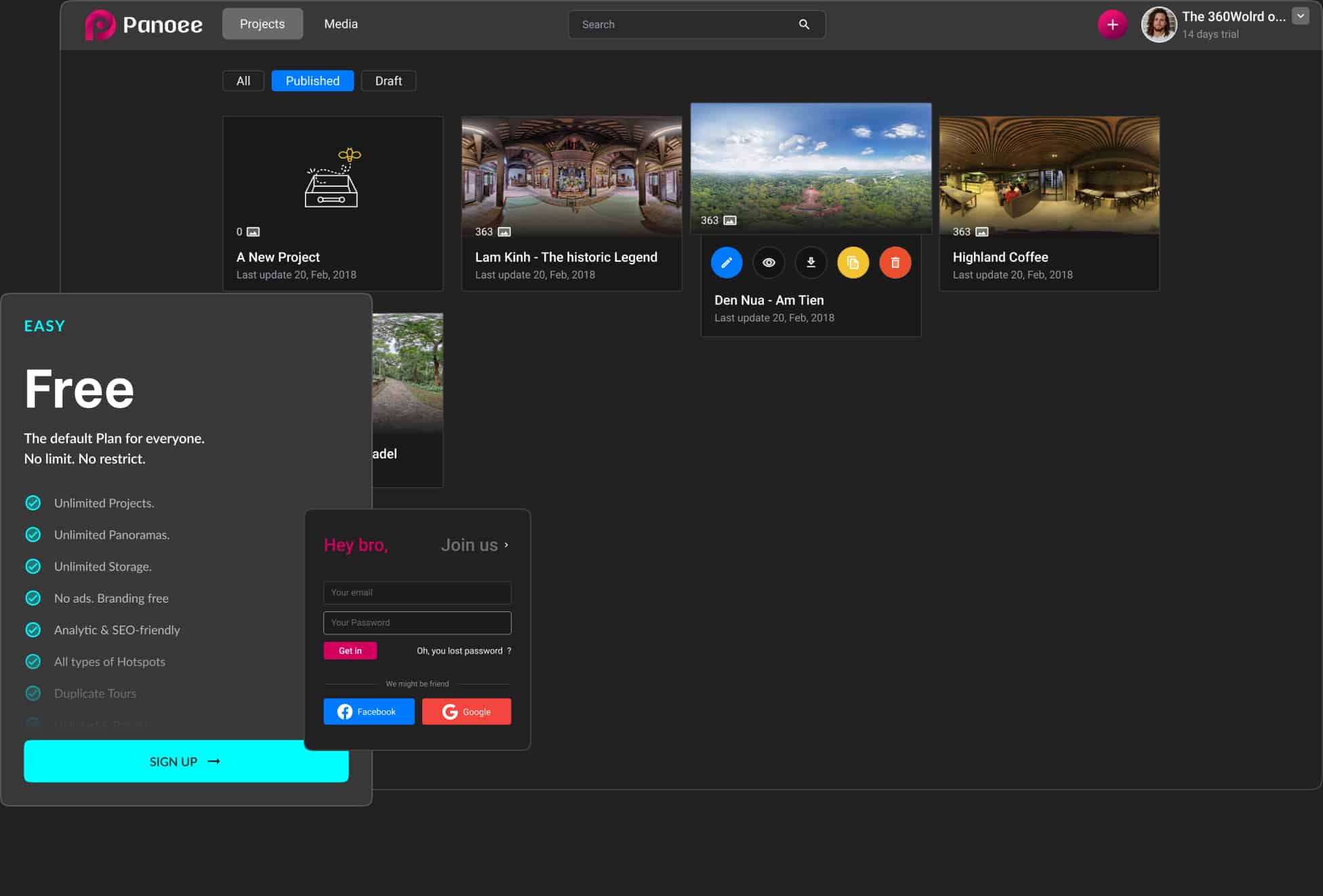 Cloud-based solutions are always in sync. Everything is automatically updated and edited. Many photographers make sure to back up their panoramas to Google Photo, Google Drive, and Dropbox. The Panoramas can then be imported quickly to the Cloud-based solution with minimal effort. You can therefore keep what you have in the original place safely and securely.
If you have done reading this post and you are looking for or want to try a complete Cloud-based Virtual Tour Software, click the button below to register and get your account.