Password protection of virtual tours can be one of the best ways to secure it against unintended access, copying, and editing. A password will help you control who can view it while protecting against plagiarism or theft of intellectual property and customer data and safeguarding reputation and brand image. A password can also add exclusivity and value by offering it as a premium or personalized service to clients.
1.The Benefits of a Virtual tour password
Virtual tour password can offer you many benefits, such as:
Security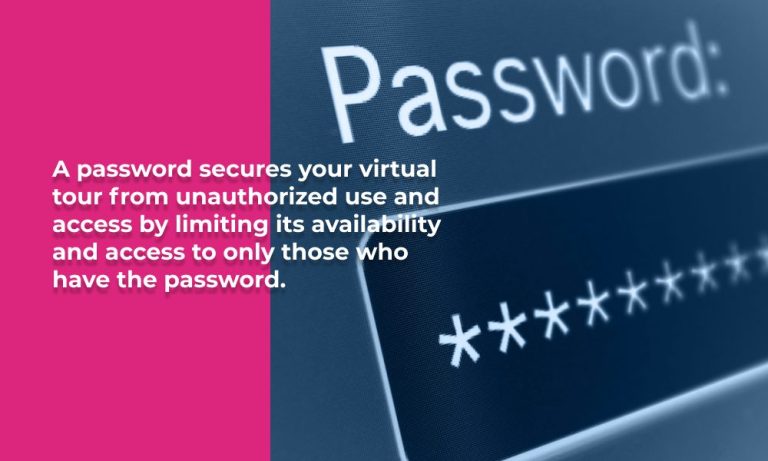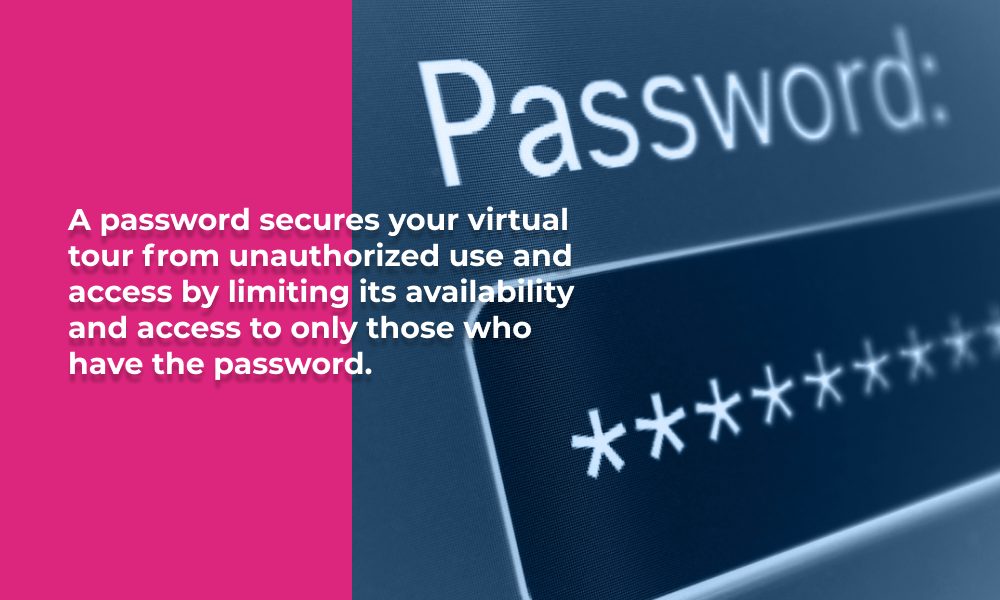 Virtual tour password can keep hackers, competitors, or malicious users who want to harm or steal information away from your business from accessing it without your authorization. A password will also prevent unauthorized copying or editing by users who might claim it as their own or modify it without your knowledge or consent.
Creating a password for your virtual tour ensures that only those with access can view it. This prevents unnecessary exposure or interference with its content or functionality and legal issues caused by unapproved use or modification.
Privacy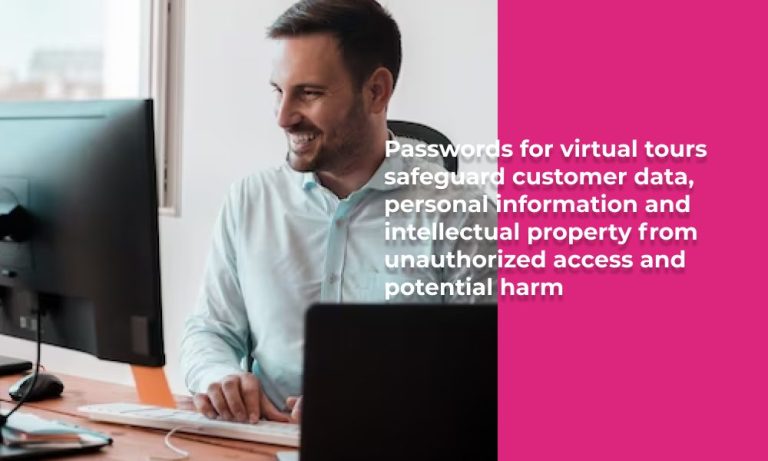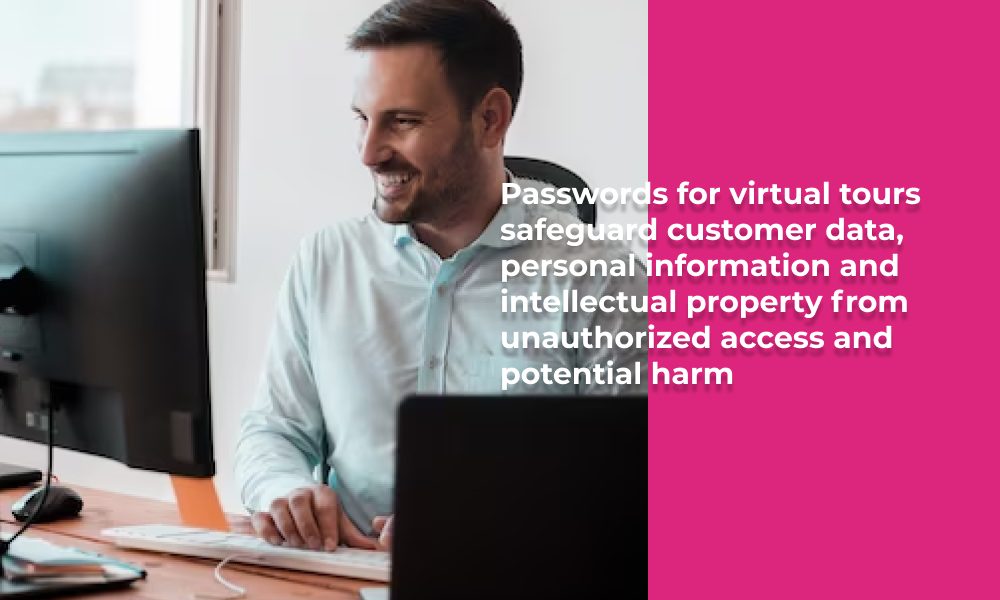 Virtual tour password protect customer data and personal information that may be disclosed during your virtual tour, such as names, addresses, phone numbers and emails of visitors to your virtual tour. They also help protect intellectual property and trade secrets that may be revealed, including product features, design details, pricing strategies etc.
By establishing virtual tour password, you can ensure that only those with access can access customer data and personal information. In doing so, you can avoid data breaches compromising customer trust while protecting intellectual property rights that could damage competitive advantages and profitability.
Exclusivity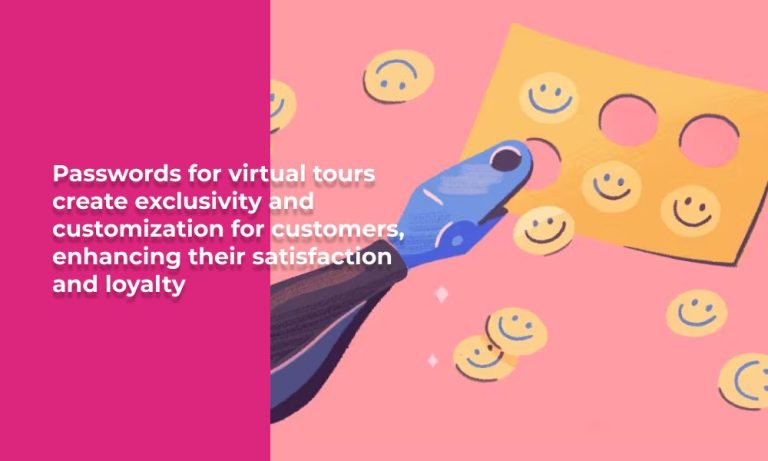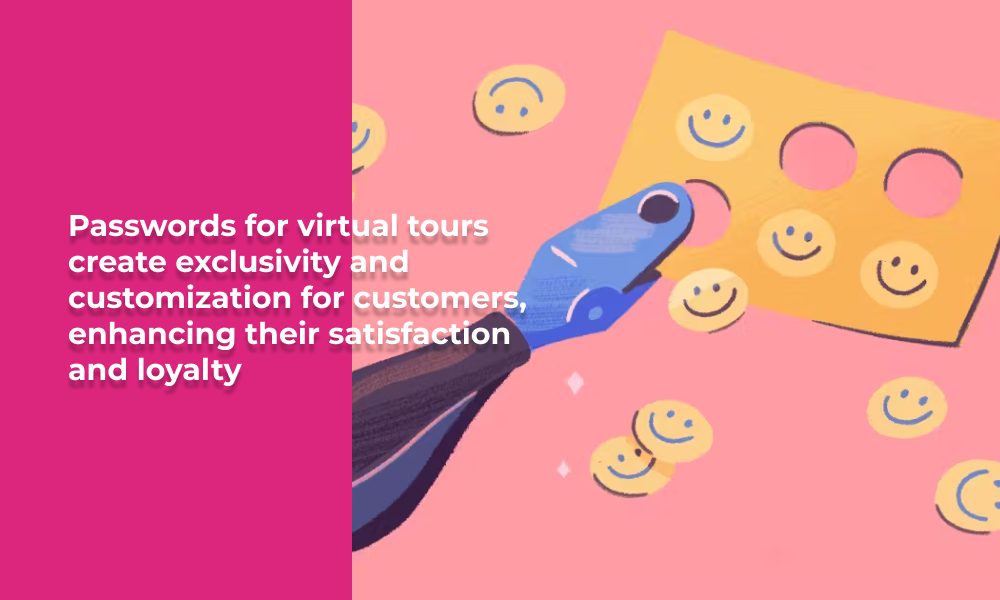 Passwords can add exclusivity and value to your virtual tour by restricting their availability to only those who possess them, making it more appealing to target audiences who feel special being granted access. Furthermore, Virtual tour passwords allow you to segment audiences according to needs or preferences to offer different levels of content/service for them.
Virtual tour password enables you to provide customers with an exclusive and tailored experience, providing access to content and features not available elsewhere and tailoring it specifically to their interests, goals, or problems. Doing so can increase customer satisfaction and loyalty and create customer success!
Branding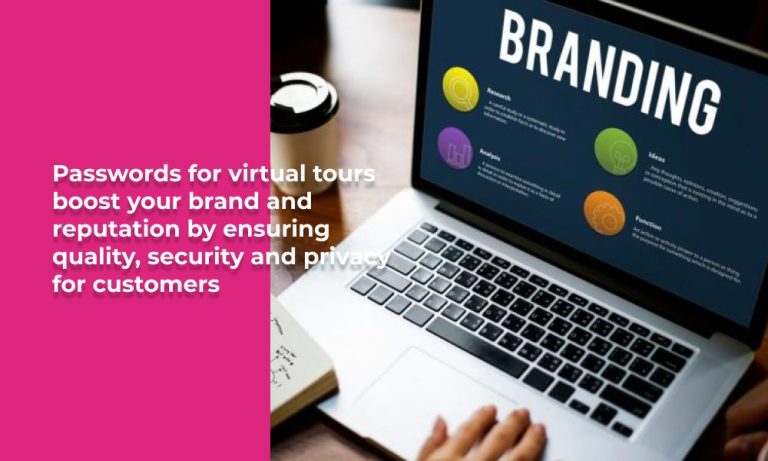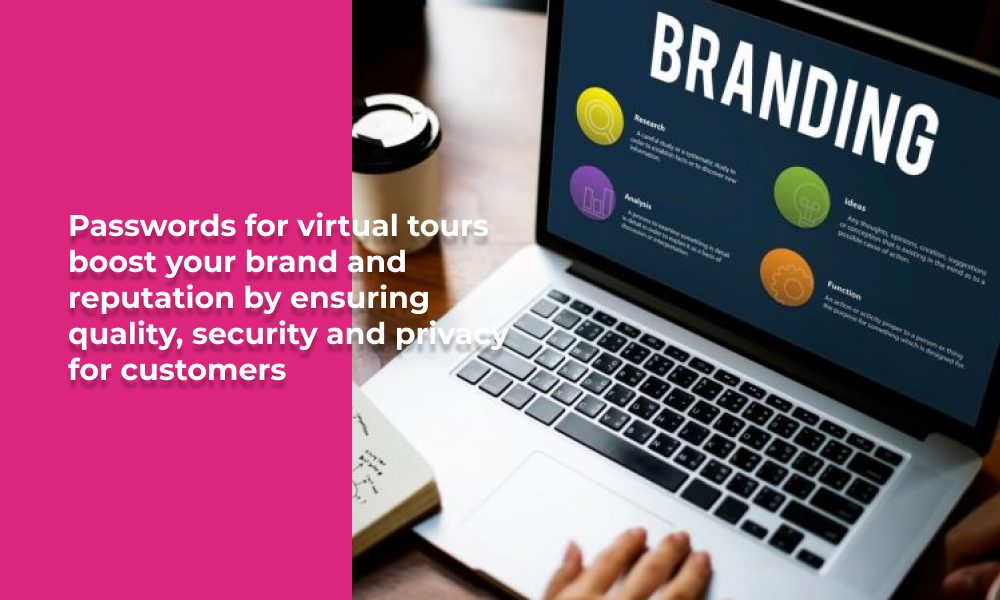 Passwords can help your brand and reputation by showing that you care about the quality and security of your virtual tour, setting yourself apart from competitors who do not employ password protection, building customer trust by showing that you respect their data privacy, as well as loyalty among customers by showing that you value customer privacy.
By including a Virtual tour password, you can demonstrate your professionalism and credibility to customers while showing you value their safety when viewing it. Furthermore, password protection shows them you offer something unique that sets you apart from competitors, increasing customer confidence and retention at once!
With Panoee, you just need A SECOND to protect your virtual tour with a password. Here is how you do it