Step1: Upload your 360-degree images
Panoee makes it easy to create a virtual tour. You only need 360-degree photos of your location. You can use any 360-degree camera compatible with Google Street View to capture these images. Be sure that your photos are well-lit and clear. They should also cover the entire area you wish to show in your virtual tour.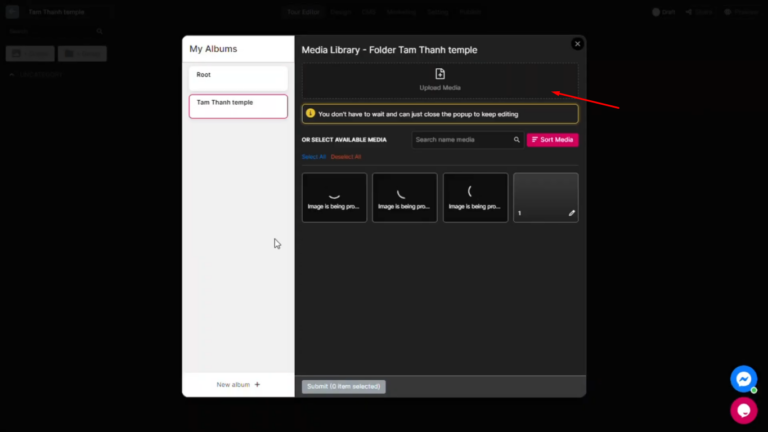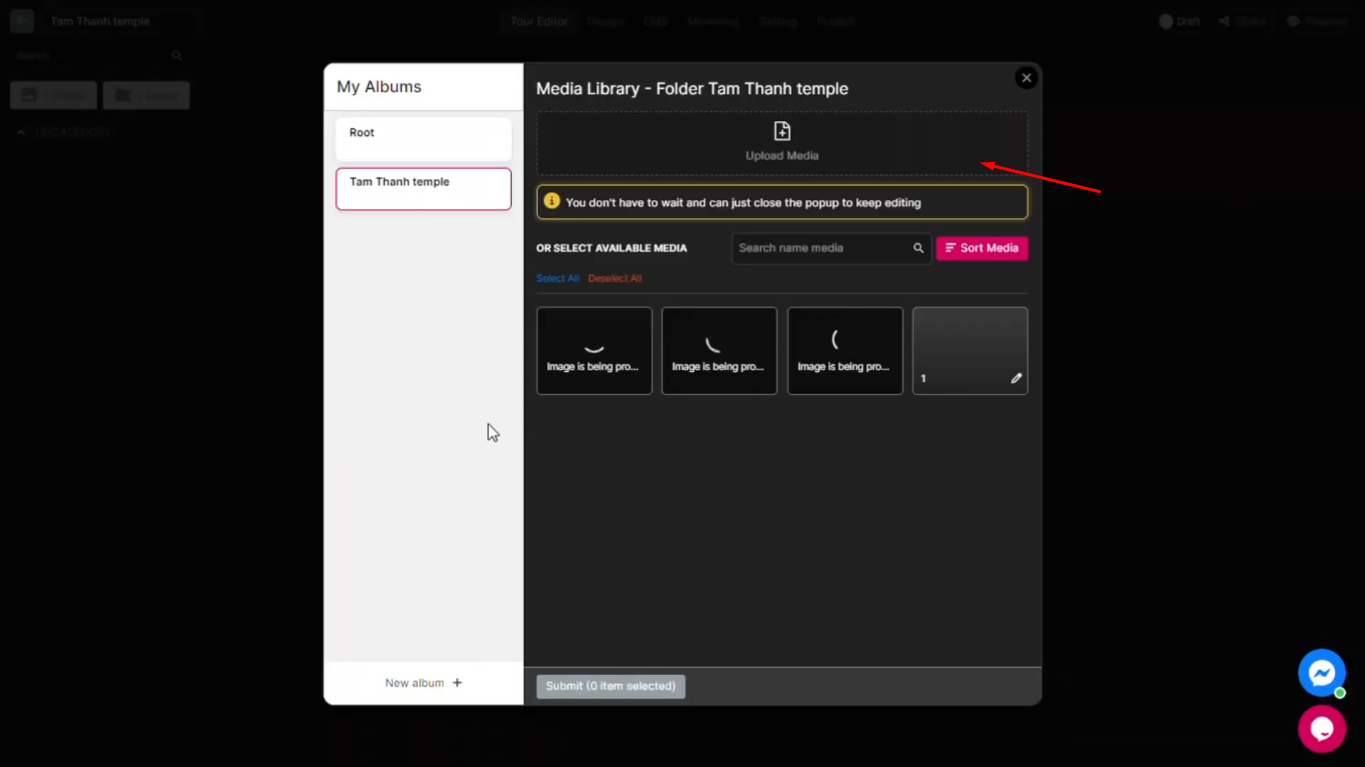 Click on "Create a new project" in the Studio to upload your images. Click on "Upload Media," enter a project name and description, then click the button. Upload as many images at once as you like. They will appear as thumbnails within the Studio. You can also drag and drop images from your device or computer.
Step 2: Make the connection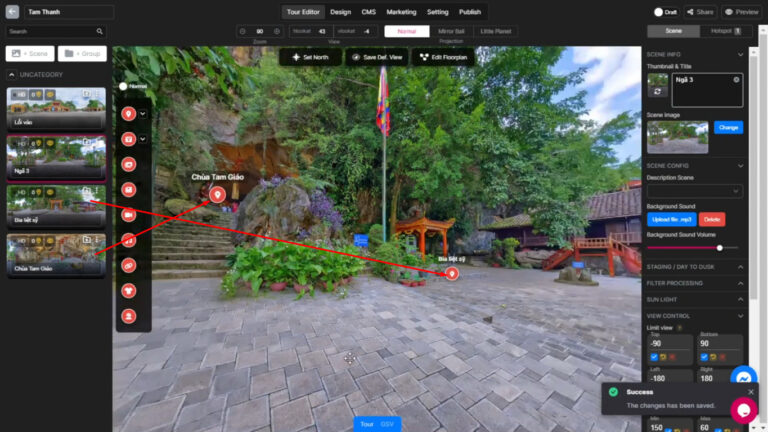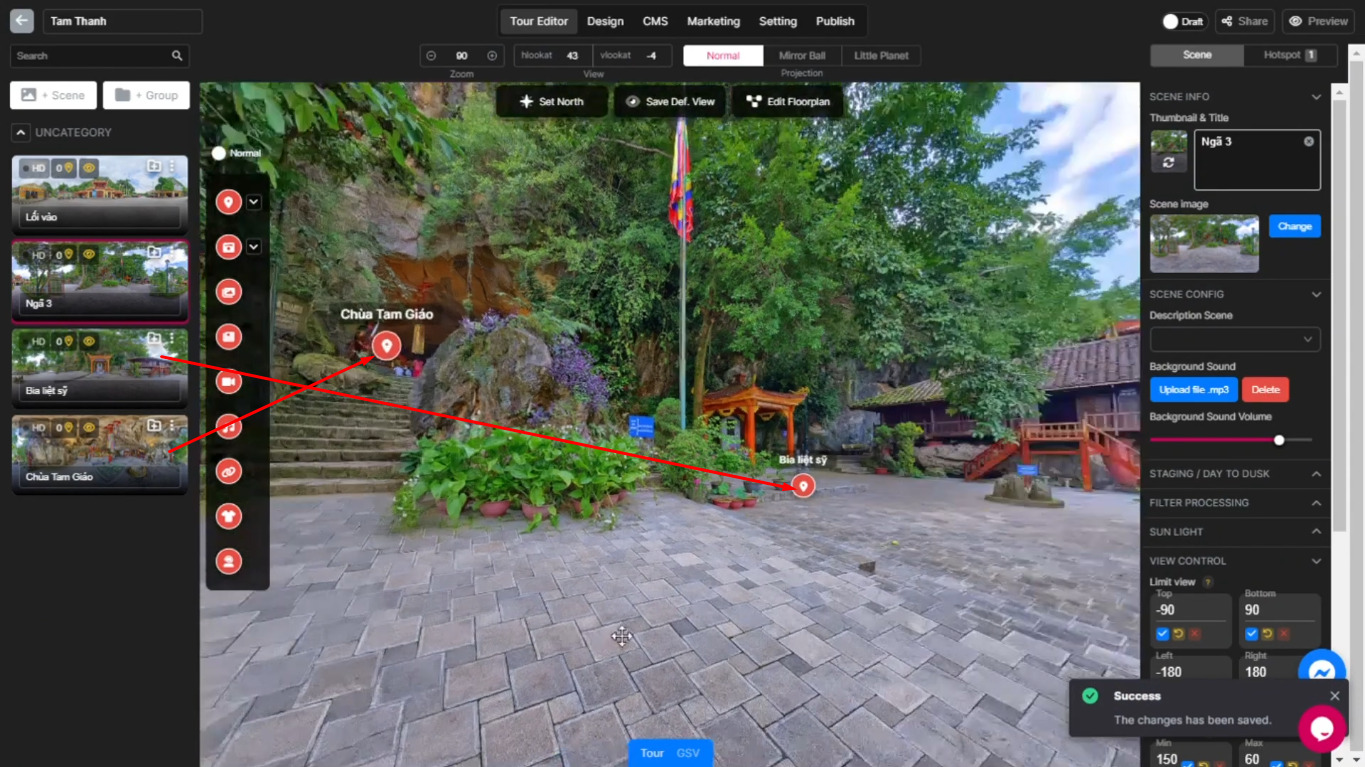 After you upload your images, connect them together to create a seamless virtual tour. Drag the Scene to your Scene by dragging it from the left sidebar.
You can also Drag and drop Scenes to arrange them the way you want on your virtual tour.
Step 3: Add a Heading and Locate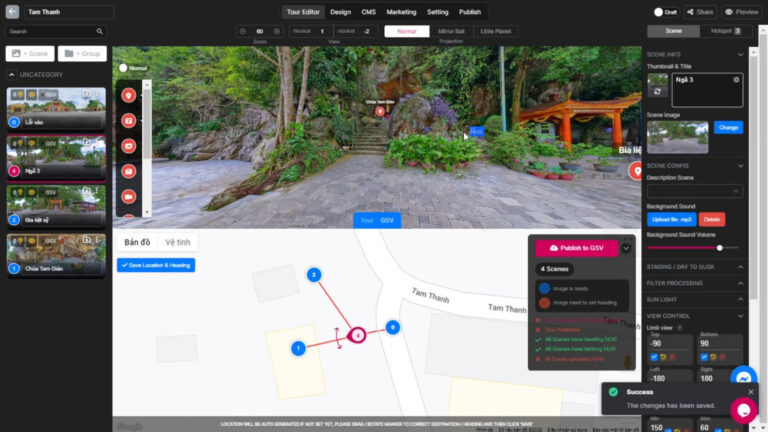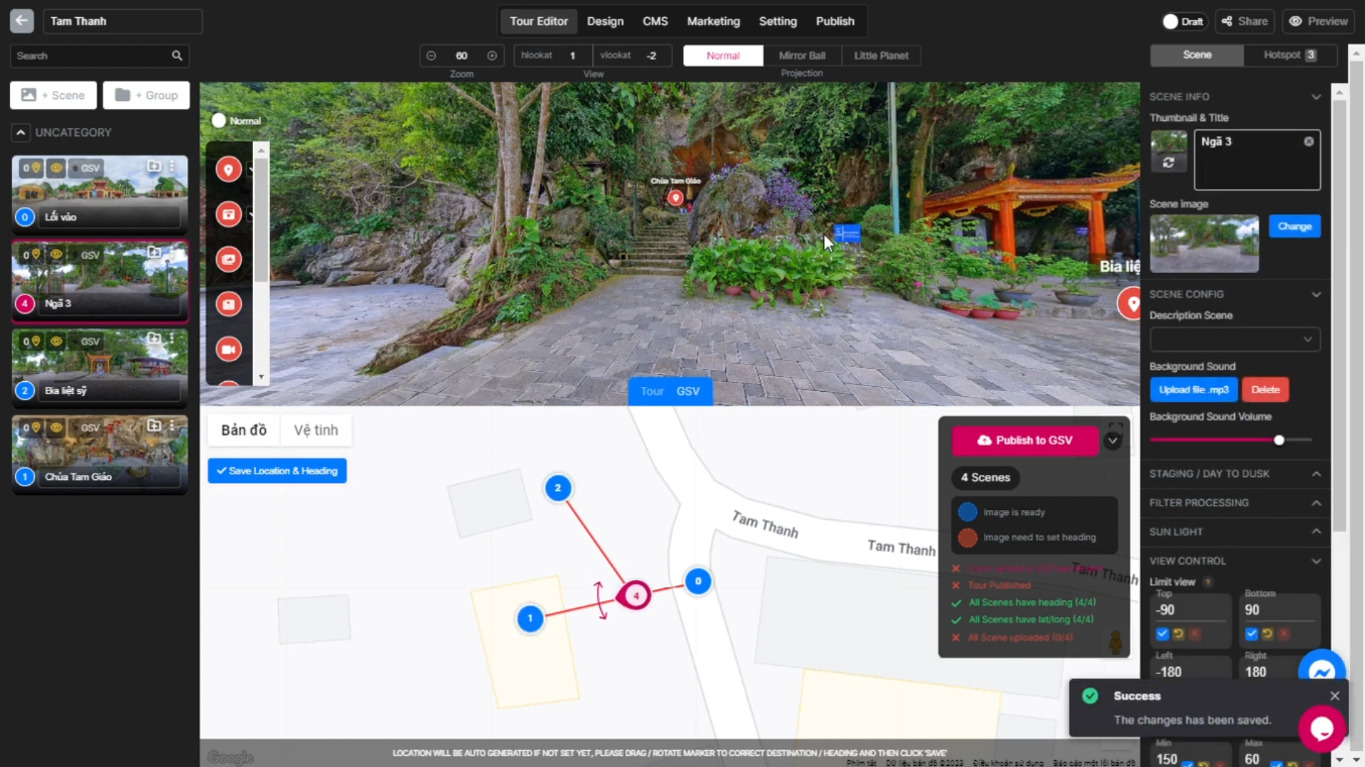 The Scene heading indicates how much it rotates clockwise from north. For example, a heading of 0 degrees means the map points north, while 180 degrees means the map points south. By adding them, you can easily see the orientation of your scene as you rotate it.
Use the map tool in the GSV tab to adjust the position and its direction. Just click on each marker and rotate it.
Step 4: Publish to Google Street View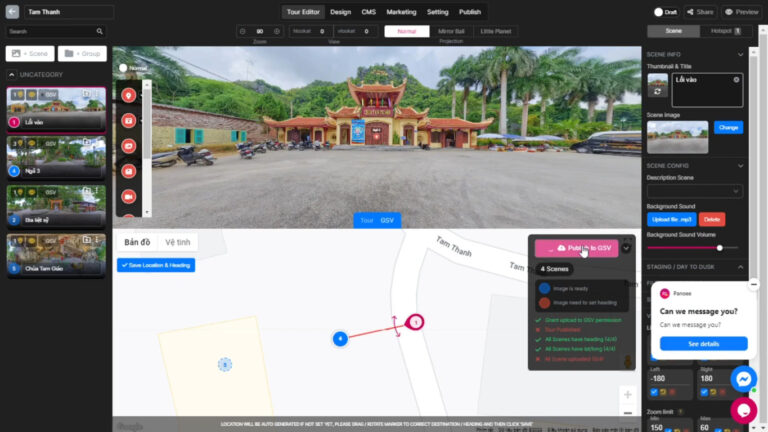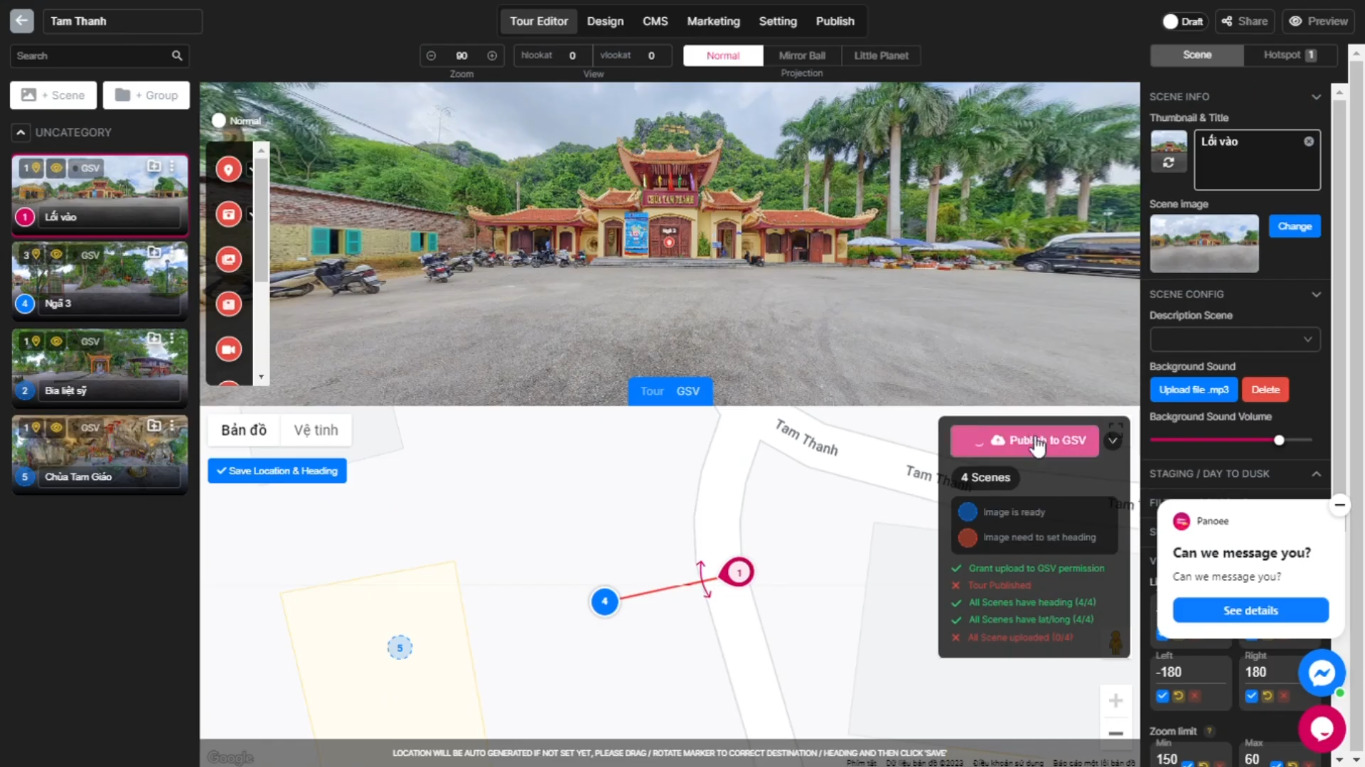 After you have connected all the scenes and added their headings, you can publish your virtual tour to Google Street View by clicking on the "Publish to GSV" button. Please be patient, as it may take some time.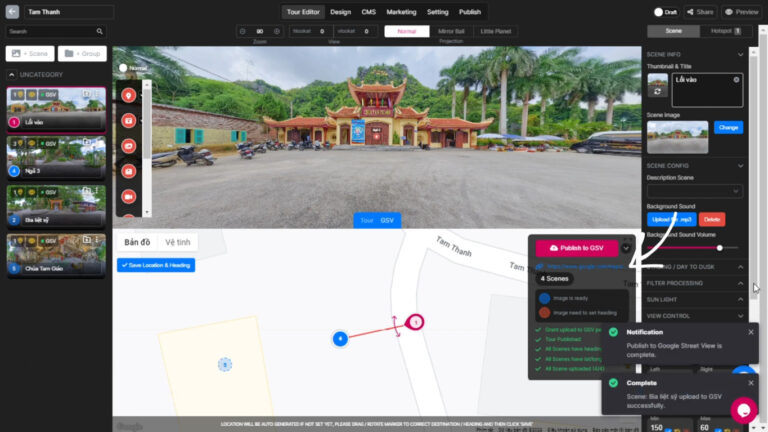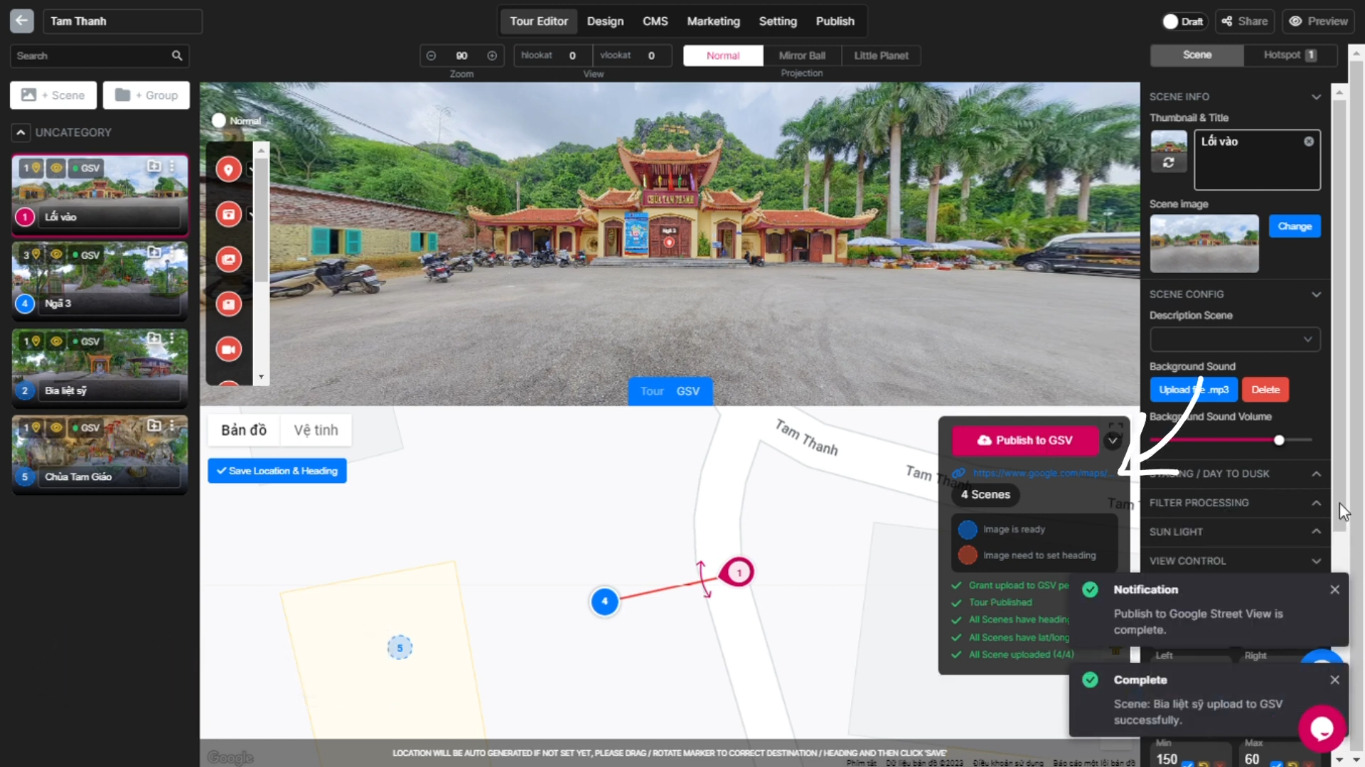 Whenever it's done, you can click this link to view it.
Watch the full tutorial here: